As we all know, that with the help of the QuickBooks payroll feature, a small or medium sized business owner can pay their employees in a seamless manner and without much hassle. But for paying the employees correctly, you need to set up a correct payroll bank account, so if you are looking to change your QuickBooks payroll bank account, then you are at the right place. In this article, we will discuss the topic in detail.
Save Time, Reduce Errors, and Improve Accuracy
Dancing Numbers helps small businesses, entrepreneurs, and CPAs to do smart transferring of data to and from QuickBooks Desktop. Utilize import, export, and delete services of Dancing Numbers software.
Process Steps to Change the QuickBooks Payroll Bank Account
There are some prerequisites that you need to consider before changing the payroll bank account in QuickBooks:
First of all, You need to gather your correct bank account information and head office address.
After that, You need to set up your bank account on the Chart of Accounts in QuickBooks, so that the payroll transactions are posted to the correct register in QuickBooks.
You also need to check and ensure that there are no pending tax payment or payroll transactions so that when you set up the bank account, it is successful.
You need to change your bank account with QuickBooks Online payroll service and get it verified.
After completing the prerequisites, you can follow below process steps to change the bank account in the QuickBooks itself:
Step 1. At first click on Settings (Gear icon),> then click on Payroll settings.
Step 2. Now click on the company under the Bank account heading and click on the update button.
Step 3. Now enter the correct bank account and routing number and click on the link given in the below image. And after that, you just need to click on OK to complete the process steps.
Accounting Professionals, CPA, Enterprises, Owners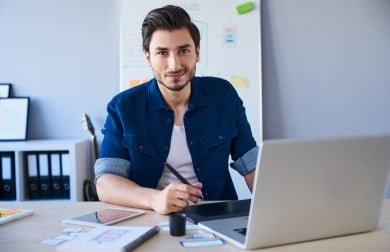 Looking for a professional expert to get the right assistance for your problems? Here, we have a team of professional and experienced team members to fix your technical, functional, data transfer, installation, update, upgrade, or data migrations errors. We are here at Dancing Numbers available to assist you with all your queries. To fix these queries you can get in touch with us via a toll-free number
+1-800-596-0806 or chat with experts.
---
Frequently Asked Questions (Faqs)
How can I Change the Bank Account for Direct Deposits in QuickBooks Payroll?
You need to click on Payroll info > then under Direct deposit section click on Edit, enter your payroll pin and click on continue, now enter the new Bank account info and click on update.
How can I Change the Bank name in QuickBooks?
Click on settings > click on Chart of Accounts > now next to the Bank register for which you want to change the name click on Edit. Now enter the new name and click on save and close.
How can I Change the Chart of Accounts in QuickBooks?
Click on Lists > Chart of Accounts > right click on the account that you wish to edit, make necessary changes, and click on save and close.
How can I change the Default Bank Account on QuickBooks Desktop?
Click on Edit menu > Preferences > choose to check on the left panel > company preference tab > Choose correct Account on open/ create paychecks form under Default account section and click OK.