Changing User Account Control (UAC) in Windows is a very crucial step while using QuickBooks. As a very important feature, UAC or User Account Control is mainly for security improvements for the user.
To ensure that the computer is safe from any kind of external risks, that may be of any sort or nature, UAC's functionality plays a vital role for the same. Also, UAC is used for minimizing the exposure towards the surface of the operating system.
Save Time, Reduce Errors, and Improve Accuracy
Dancing Numbers helps small businesses, entrepreneurs, and CPAs to do smart transferring of data to and from QuickBooks Desktop. Utilize import, export, and delete services of Dancing Numbers software.
Thus, it is pretty evident that changing UAC in Windows for QuickBooks is a mandatory action that you need to take. This article will help you to go through a step-wise explanation on how to change User Account Control (UAC) in Windows.
But before you straight dive into knowing how to change User Account Control (UAC) in Windows, let's have a quick brush-up on what and why is this necessary.
What is Changing User Account Control (UAC) in Windows?
The main objective of UAC or User Account Control is improving safety across all users and therefore safeguards your system.
However, few things need to be kept in mind before you get started:
The steps involved for changing user account control in Windows are mainly for allocating the respective roles assigned for the users that come under the Payment account. Intuit services like Payroll, TimeTracker, ProSeries/Lacerte, etc. cannot be considered to setting to user roles.
When you have linked the user with the Merchant Service Account and at the same time, the user having the access to other Intuit services will not be able to modify or delete that role. But, you can still restrict the user's role.
If you wish to update or change the user role, you need to access the Payment account from a browser. In case, you are accessing the Payment Account via an automatic connection that is present within QuickBooks, you will be unable to change or update the user role.
Now, that you have learned about the important things to keep in mind, scroll furthermore to understand the main reasons why you need to change user account control in Windows.
Why do you Need to Change User Account Control in Windows?
UAC or UAC or User Account Control is known for the significant reduction of exposure of the OS and curb the possibilities if any kind attaches on the surface.
When you enable UAC, as an admin you can run components, applications, and processes but with restricted privileges that might be of your benefit.
However, the possibility of extending privileges for few administrative tasks which either may be application or computer tasks is likely.
Thus, scroll further to learn more about changing User Account Control or UAC in Windows 10, 8.1, 8, and 7).
How to Change User Account Control (UAC) in Windows?
This section will help you to further understand how to change User Account Control (UAC) in Windows:
Step 1: Long press +R and visit the Run window.

Step 2: Type and open Control Panel and hit OK.

Step 3: Choose the User Accounts and tap on User Accounts (Classic View).

Step 4: Press Change (UAC) settings. Choose Yes in the upcoming window (this might depend on the Windows version you are currently using).

Step 5: Browse as per the slider.

Step 6: Click Never Notify and press OK to switch off the UAC.

Step 7: Hit Always Notify and tap on OK to turn on the UAC back. If there is a pop-up by UAC, choose Yes.

Step 8: Restart the system to confirm the changes.
Accounting Professionals, CPA, Enterprises, Owners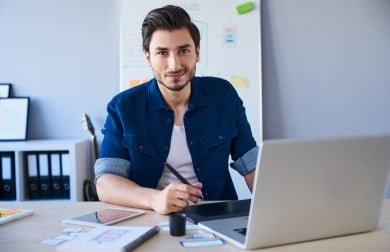 Looking for a professional expert to get the right assistance for your problems? Here, we have a team of professional and experienced team members to fix your technical, functional, data transfer, installation, update, upgrade, or data migrations errors. We are here at Dancing Numbers available to assist you with all your queries. To fix these queries you can get in touch with us via a toll-free number
+1-800-596-0806 or chat with experts.
---