It's no surprise why QuickBooks has become one of the most preferred accounting software for businesses and accounting professionals. It has incorporated certain amazing tools and features to save a lot of time and effort for the businesses. Easy reconciliation of foreign currency bank accounts is one such feature embedded in this software. With the help of this, businesses can deal with multiple bank currencies with effortless ease.
Save Time, Reduce Errors, and Improve Accuracy
Dancing Numbers helps small businesses, entrepreneurs, and CPAs to do smart transferring of data to and from QuickBooks Desktop. Utilize import, export, and delete services of Dancing Numbers software.
If you are yet to use this feature, you are surely missing something! What did you just say? You are not sure about how to reconcile Foreign Currency in QuickBooks? Don't bother! We have it covered for you! Just go through this blog. Here, we will tell you from scratch, about how to reconcile Foreign Currency Bank Account in QuickBooks and other related matters.
How to Reconcile Foreign Currency in QuickBooks?
By using this feature of reconciliation of foreign currency, QuickBooks users can easily track every entry done against international transactions. Thus, maintaining books and keeping records of international accounts becomes extremely easy in QuickBooks.
This software can completely take care of all your foreign Transactions. But, to use all its benefits, you will need to set up and activate the multi-currency mode. After enabling this mode, you will be able to choose your preferred currency. You can also select a vendor, Select your preferred currency for transactions with him and pass a journal entry in a currency other than the one you normally use.
Ways to Reconcile Foreign Currency Bank Account in QuickBooks
After you have enabled the multi-currency feature, please follow the steps mentioned below:
Start QuickBooks
Navigate to your Company File
Click the Companies tab on the top bar
A drop-down menu will appear on your screen. From the list, click Journal Entries
Navigate to the Currencies tab
From the list, choose U.S. Dollar
Enter date as per your convenience as the date on which to pass the entry
Now, you have to check box Home Currency Adjustments
A dialogue box will appear on your screen. Click OK to proceed
Your home currency adjustments will now get activated. You are ready to reconcile now.
NOTE: It's easy to adjust the home currency in QuickBooks. If you specify USD as a home currency, a list of foreign currencies will be shown. You can choose to purchase the selected coins with the cash option in the cash box. This means you will need to alter USD in order to pass a reconciliation entry.
Now We will Pass a Journal Entry

Choose the Account for Reconciliation
Enter the Amount with an Unbalanced Figure
Enter the Amount as Debt, In Case of Positive Figure. If the Figure is Negative, Enter the same as Credit
Enter the Exchange Loss/Gain Account
Fill the Opposite Balancing Figure
Your Balances should be Zero now and the Different Accounts should be Completely sorted
Save the Entry
Close for Exit
Opening Balance for Foreign Currency Now Showing
Many QuickBooks users have intimated to us that they have faced issues related to the opening balance in a foreign currency. They informed me that their opening balances didn't appear. If you are facing such issues, here is how you can view your opening balances in QuickBooks:
Navigate to the Panel on the Top Right and click the Settings tab.
Select Chart of Accounts. Select the Accounts History option on the left-hand side of the screen. This will show the Balances in Your Foreign Currency Account.
How to Record Opening Balance of Foreign Currency?
Please follow the sequential steps mentioned below to Record Opening Balance of Foreign Currency:
Navigate to the panel on the top right
Click on the Settings tab
Now navigate to the Bank Deposits tab
Select the name of the bank where you want to record the entry
Select preferred currency
Click on the tab Add Deposits
Select an account
Then enter the opening figure
Click Save to proceed
Your money will start showing up on your foreign account only in the rates and in the type of currency it's written in.
In this blog, we tried to share all the information you need related to the Reconciliation of Foreign Currency in QuickBooks, we hope, after going through the blog and the steps mentioned therein, you will find it easier to reconcile foreign currency bank account in QuickBooks, on your own.
Accounting Professionals, CPA, Enterprises, Owners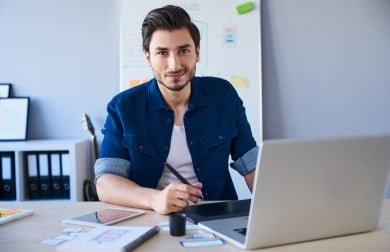 Looking for a professional expert to get the right assistance for your problems? Here, we have a team of professional and experienced team members to fix your technical, functional, data transfer, installation, update, upgrade, or data migrations errors. We are here at Dancing Numbers available to assist you with all your queries. To fix these queries you can get in touch with us via a toll-free number
+1-800-596-0806 or chat with experts.
---
Frequently Asked Questions (Faqs)
How to Pass a Journal Entry while using the Multi-Currency Feature in QuickBooks?
Please follow the steps provided below:

Choose the Account that you need to Reconcile


Enter the Amount with an Unbalanced Figure


Fill the Amount as Debt in case of a Positive Figure. If the figure is Negative, enter the same as Credit


Enter the Exchange Loss/Gain Account


Enter the Opposite Balancing Figure


Your Balances should be zero now and the Different Accounts should be completely sorted


Save the Entry


Click Close in order to Exit the Window
How can I Record Foreign Currency Payments against an Invoice Raised?
Follow the given below steps:

Navigate to the + New menu


Click on Receive Payment.


Click on the name of the concerned Customer from the Drop-down list


Visit the section Outstanding Transactions


Select the Invoice for Which you want to Record the Payment in QuickBooks.


Select the Preferred Payment Method.


Finally, Save and close.
State QuickBooks Company File Advantages?
A QuickBooks company file is a destination where all the financial data related to a company is stored. Identify a company file with .QBW an extension. It is stored as a single file and is not branched into multiple files. The user can open, move or copy the company file as and when required. Moreover, the QB company file can be imported among different QuickBooks versions.