Journal acts as a book for recording financial records of an organization. Journal Entries represent a summary of the credits and debits of transactions. These are directly posted in the general ledger accounts associated with QuickBooks Desktop. Let's understand in this article how to import journal entries into QuickBooks Desktop.
Save Time, Reduce Errors, and Improve Accuracy
Dancing Numbers helps small businesses, entrepreneurs, and CPAs to do smart transferring of data to and from QuickBooks Desktop. Utilize import, export, and delete services of Dancing Numbers software.
How to Import Journal Entries in QuickBooks?
You can easily import the journal entries in the company file of QuickBooks through an import function. Here you will get information on the import through Excel file or CSV. It is recommended to turn off account numbers for an effortless process before starting the process of importing. You can enable account numbers after the process completion.

Below-Mentioned is the Steps to Import Journal Entries in QuickBooks:
Step 1: Prepare the Spreadsheet:
Add accounts in Chart of Accounts:
Adding an Account while Recording any Transaction:
Step 2: Begin Importing the Journal Entries:
A Detailed Description of Fields on a Journal Entry:
| | | |
| --- | --- | --- |
| QuickBooks Field | Format | Description |
| Txn Date | Date | Journal Date |
| Is Adjustment | Value:true or false | It describes the journal adjustments,shows whether it is past entered journal |
| Ref Number | Str 11 | It is a mandatory field as it represents the reference number associated with a journal entry,and about the group rows |
| Is Amounts in Home Currency | true or false form | It tells whether using home or any foreign currency |
| Is Home Currency Adjustment | true or false | Foreign or home currency |
| Exchange Rate | float | Rate of Exchange |
| Credit | amt | It is a Mandatory field, and the credit amount must be positive(AU without tax) |
| Currency Ref | Str 64 | Used currency name matching QuickBooks not covering AU |
| Debit | amt | It is a mandatory field, and the amount of Debit should not be negative (AU not involving tax |
| Full Name of Account | str 159 | It is a compulsory field that displays the General Ledger Account as in QuickBooks, ensure that there is a full name, you can also utilize another account number |
| Class | str 159 | It is used to monitor journal entries |
| Memo | str 4095 | It displays about journal line |
| Item Sales Tax Ref | str 31 | This sale tax code is applicable on QuickBooks UK,CA, and AU transactions |
| Entry Ref | Str 209 | It displays the name of a client with Billable status |
| Billable Status | enum | There appears the billing status of the line, including Billable, Has been billed or NotBilled. If found billed then including of Entity Ref is must |
Hopefully, the above information becomes the helping hand to know how to import Journal Entries into QuickBooks Desktop. Stay tuned with this website to get every relevant information on importing information.
Accounting Professionals, CPA, Enterprises, Owners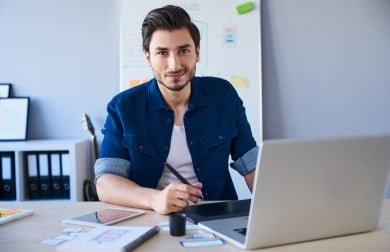 Looking for a professional expert to get the right assistance for your problems? Here, we have a team of professional and experienced team members to fix your technical, functional, data transfer, installation, update, upgrade, or data migrations errors. We are here at Dancing Numbers available to assist you with all your queries. To fix these queries you can get in touch with us via a toll-free number
+1-800-596-0806 or chat with experts.
---
Which statement about journal entries in QuickBooks Online is true?
1. Journal Entry can't be used to account for the decline of assets.
2. The accountant can not create an Adjusting Journal Entry
3. The client can't create an Adjusting Journal Entry
The statement "The client can't create an Adjusting Journal Entry" is true.
As in QuickBooks Online clients can't create an adjusting journal entry because it doesn't make any sense to collect or pay cash to one another when doing this internal entry.