QuickBooks is one of the cost-effective software of accounting backed with many features. It is most suited for small as well as start-up companies. Under this software, you can run your business seamlessly. On the other hand, this software has some limitations and obstacles too. So, if your company is ready to expand, you can adopt new Cloud based Accounting software named as NetSuite's ERP that can move your business to the next level. ERP Cloud system can make you free from a lot of responsibilities including IT system, utility power, growth of the employee, and many more within your budget.
Make your conversion
Discover if your conversion is possible and what it costs. Get your quote!
The successful expansion of a company depends upon higher business volumes along with speed. You can expand your business in an efficient manner by working on NetSuite ERP System. In this article, we will get through the key steps required for QuickBooks Desktop to NetSuite conversion or migration.
Comparison of NetSuite and QuickBooks Features
Both are Cloud based Accounting applications, which serve numerous small and mid-size business firms with similar purposes. Though, you will notice some differences as well with a close comparison. However, when it comes to depth of functionality and superior features, a recent survey suggests NetSuite is a preferred choice for CFOs. Let's have a look at below comparative features of NetSuite and QuickBooks.
Revenue Acknowledgement
With NetSuite, accounting teams may plan revenue to be recognized automatically regardless of whether a sales transaction is made up of a single action, a series of actions spread out across time, or a variety of deliverables in a bundle. Here, future estimates and financial statements are current, accurate, and upgrade in real-time.
This is especially useful for software and service providers that need to recognize and defer revenue at various points in time due to a variety of deliverables, such as upgrades, services that are provided over time, or extra licenses. QuickBooks can create ingenious workarounds for the limits, but these solutions always result in a tangle of manual journal entries, convoluted spreadsheets for the recognition schedule, and hazy or nonexistent forward sight.
Billing
Businesses may see invoicing and financial activities in real-time due to NetSuite. Consolidated billing, automated rating procedures, and the provision of numerous price models to capture setup costs, license counts, and variable consumption increase transparency of the business proceedings.
When it comes to subscription billing, NetSuite's billing capabilities far outperform those of QuickBooks. Automated renewals increase revenue retention and decrease the need for manual control. Businesses can also configure client-specific pricing and discounting, which eliminates the need to manually monitor and manage subscription changes.
General Ledger (GL)
The general ledger (GL) in NetSuite offers accounting information at all levels, from the most comprehensive level down to individual transactions, enabling you to tailor your GL as per your company's needs. Users can add unique GL impact lines to transactions such as vendor bills or invoices across one or more accounting books, which saves time and effort throughout the account reconciliation, period close, and audit processes.
The NetSuite Multi-Book engine can conduct all book-specific activity from the QuickBooks General Ledger, revenue recognition, depreciation, P&L allocations, and more based on a single business transaction because of its prebuilt mapping capabilities between your primary and secondary chart of accounts and book-specific functional currencies.
Since multidimensional reporting does not require a complicated chart of accounts, tracking information can be added at the transaction level. Tags are one way that QuickBooks attempts to make their solution work. However, there are only a finite number of tags, and they are quickly exhausted as users attempt to develop workarounds.
Payable Accounts
While NetSuite's approval workflow engine lowers risk by guaranteeing that purchasing and accounting rules and policies are followed, QuickBooks doesn't offer any purchasing controls. When people aren't seated close to one another, whether it's due to numerous workplaces or a work-from-home situation, this facilitates approvals. Users can reduce manual data input errors and processing times for vendor invoices by automating discount computation and exception processing when invoices do not match purchase orders.
By restricting user access to information and functionality via role- and user-based permissions, NetSuite aids in the enforcement of the separation of tasks. In contrast, QuickBooks only provides a weak control environment and a partial division of tasks due to its constrained approval workflow and few user roles.
Receivable Accounts
You may maintain your customer list and track your receivables using the accounts receivable tools of NetSuite without entering specific debits and credits. Accounts receivable data like client ageing, invoice analytics, recurring bills, deferred revenue, and exception reports that indicate account irregularities are available in real-time through configurable dashboards, reports, and KPIs.
Customers can also have self-service access to current information on purchase orders, inventory levels, and payment methods. This streamlines the payment process with many payment alternatives and invoices sent via email. QuickBooks can produce journal entries, although, it cannot handle downloads and scheduling.
Fixed Asset and Lease Management
As part of its support for alternative accounting treatments, NetSuite also meets the new accounting and reporting requirements for leased assets, notably by setting up amortization schedules and separating interest expenditure from the rental expense for use in balance sheets and income statements. On the other hand, lease or fixed asset management tools are not available in QuickBooks.
Inventory Management
Businesses can see their inventory clearly because of NetSuite inventory management. By automating the real-time tracking of inventory levels, orders, and sales throughout the inventory lifecycle, NetSuite inventory management reduces the need for manual processes and offers the insights needed to make data-driven decisions, maximize sales, and take greater control of their business. There are also capabilities for warehouse management like inventory counts, pick, pack, and ship, integrated bar-coding, and multi-order picking.
Reporting
Both NetSuite and QuickBooks offer common accounting reports like P&L and cash flow. However, Real-time reports, from revenue projections to consolidated parent and subsidiary reports are available in NetSuite's vast library. Additionally, you can report using the local currency of the nations where your subsidiaries are located owing to NetSuite's multi-currency capability.
NetSuite enables precise drill-down and drill-across reporting for every record in the database with ease. NetSuite report's do away with static reporting, providing configurable views for reports from departments, locations, product lines, and a variety of operational viewpoints.
Know when to migrate from QuickBooks Desktop to NetSuite
QuickBooks is a suitable option for new businesses. It is a good startup system and doesn't strain the business's finances. But as soon as a business starts to expand, QuickBooks is no longer useful and instead serves to limit how far a business can develop. If you have any of the following issues, it's time to convert QuickBooks Desktop to NetSuite:
Limited Visibility and Awful Reporting
It is crucial to have total insight into your business processes as soon as your company starts to take on more clients. When it comes to reporting, those that use QuickBooks often find themselves working in a constant fog and spending just as much time in Excel as they do in QuickBooks. Your firm will become compartmentalized if you don't have the tools to communicate with your management, teams, and employees on important projects, changes, etc.
Dependency on Spreadsheets
You'll spend the majority of your time in Excel with obsolete accounting software, as we have mentioned. Excel has a wide range of applications, but it is not meant to take the place of your accounting software. As soon as possible, you must connect with and exchange information with your staff members and supervisors because manually entering the data is a time-consuming, obsolete activity.
Intolerable Financial Consolidations
You will confront numerous issues that QuickBooks is not designed to handle when business practices change, and you begin to take on additional business, possibly even globally. You can work with many subsidiaries, dealing with different currencies and tax laws, etc. With no expanding international obligations, QuickBooks is created as a simple accounting system for one small business.
Imperfect Inventory Management
Visibility is one of the main issues with QuickBooks, as we've already noted. When it comes to inventory management, QuickBooks does not provide users with real-time visibility, and there is no serialized inventory monitoring. To track updates, users must be present in the warehouse. Additionally, QuickBooks includes a 3-way matching method that is straightforward but too complex.
Not Prepared for Certain Industries
Since QuickBooks is designed as an accounting system, scalability issues exist. As a result, it lacks a tried-and-true technique for streamlining corporate procedures. Besides, with over 20 years of ERP deployment experience that is tailored to certain industry requirements, NetSuite has a far more specialized technique called SuiteSuccess.
A few reasons to migrate QuickBooks Desktop to NetSuite
It is time to move to NetSuite if any of the aforementioned issues cause you pain. Because of the following factors, using NetSuite will provide you with a competitive advantage:
Full Visibility and Reporting
The cloud-based ERP solution NetSuite is designed specifically for expanding companies. With real-time data and reporting, it offers a comprehensive view of corporate operations. NetSuite is very user-friendly because it streamlines your business using a single interface. You can rapidly sort through the customer list, vendor list, and invoices with quick search tools. Additionally, NetSuite gives you the facility to combine financial data from many companies and entities as well as inventory reports from several warehouses.
Efficient and Quick Data Connectivity
Users of NetSuite can extract and share data automatically from the cloud with all of their departments. Users will have access to the same data, driven automatically from the same source. Additionally, due to NetSuite's sophisticated features, customers may tailor permissions so that no superfluous data is disclosed. Oracle SmartView makes all data connectivity, supervision, and analysis simple using NetSuite's attractive user interface.
Straightforward Financial Consolidations
NetSuite was developed to grow with your business. In addition to providing comprehensive financial consolidation features, NetSuite is properly prepared to deal with several subsidiaries and different currencies. Your primary accounting operations can be automated with NetSuite which results in lowering the possibility of human error and inefficiency.
Professional Inventory Management
A strong warehouse management system with a 360° view of all activities is offered by NetSuite. Complete visibility, real-time analytics, serialized inventory tracking, and real-time reporting are all provided by NetSuite. Additionally, NetSuite offers a demand planning tool that enables customers to forecast changes in inventory based on historical trends and projected sales in the future.
AlphaBOLD's BOLDAssembly
BOLDAssembly by AlphaBOLD is yet another useful tool created for NetSuite. Through a user-friendly interface, it enables speedy production of Assembly Items / BOM records in NetSuite. BOLDAssembly dramatically shortens the frequently drawn-out and challenging "Engineer to Order" procedure. BOLDAssembly focuses on companies that make customized products and demand special specifications for each order.
Predefined for Specific Industries
With over 20 years of ERP implementation experience and a targeted approach, NetSuite is equipped with SuiteSucces to meet the demands of various industries. With pertinent KPI reporting, pre-configured dashboards, roles, and add-ons, NetSuite is set up to immediately meet the expanding demands of your expanding business.
Converting Data of QuickBooks Desktop to NetSuite
Now we're getting to the important part. There aren't many options for transferring your data from QuickBooks to NetSuite. In actuality, there are only truly two choices: extract and load or extract, transform, and load (ETL).
Extract and Load: You can take data from QuickBooks and import it directly into NetSuite using this two-step approach. There is no point where you can test the data to make sure everything is proceeding according to plan with extract and load because the connector needed to connect the two platforms must be either custom-built or prebuilt.
Extract, Transform, and Load: ETL is a three-step process that either transforms data in-stream or loads it between NetSuite and QuickBooks, typically using a database, data warehouse, CSV file, or Excel file.
Best practices to follow while migrating QuickBooks Desktop to Netsuite
Even though we've already covered quite a few tips and tricks, we still have a few more recommended practices to go through before we end.
Like any initiative, you should make as much preparation as you can before setting sail. There are a few crucial boxes to check off before moving further if you are already familiar with the idea and procedures underlying a financial transformation.
Obtain support for the NetSuite system from the business, stakeholders, and leadership all the way down to the users.
Create a project management office, either with an internal resource that is well-versed in the procedure and everything that is involved or with a qualified outsider who can take on the position on your behalf.
Define your intended future state, taking into account everything you want to achieve with the migration, the functionality you want to develop within the accounting system, and the methods you'll employ when you've moved the data and have NetSuite up and running.
Set a budget and stick to it use it to determine the best migration strategy for your needs.
Utilize the migration as a chance to create the financial data reports that top management wants to see to aid in improved decision-making.
Establish KPIs, such as various business insights, the promptness of your financial close, and others, to assist you to evaluate the performance of the migration and NetSuite implementation.
Consider the available NetSuite module add-ons such as the FP&A software, multi-currency support, or any of its various financial management modules, might be beneficial to you by going through the various options.
Accounting Professionals, CPA, Enterprises, Owners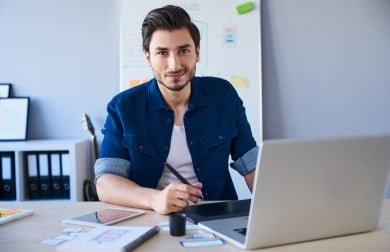 Looking for a professional expert to get the right assistance for your problems? Here, we have a team of professional and experienced team members to fix your technical, functional, data transfer, installation, update, upgrade, or data migrations errors. We are here at Dancing Numbers available to assist you with all your queries. To fix these queries you can get in touch with us via a toll-free number
+1-800-596-0806 or chat with experts.
---
Frequently Asked Questions (Faqs)
Can I customize the Indicator field?
Yes. There are a lot of common KPIs and dashboards in NetSuite. To make your dashboard more specific to your organization, you can personalize it and move elements around. There are numerous ways to build your own searches and reports, which may then be used to build portlets, KPIs, or views. If you can write it or build it, NetSuite will allow you to show it on your dashboard or distribute it to other users.
Can I customize roles?
Yes. In addition to several standard roles for partners and customers with system access, NetSuite also offers standard roles with established rights in accounting, sales, analytics, and other popular uses. Administrators have the freedom to limit or increase rights for each user at a very specific level, enhancing security and productivity. Additionally, each user's dashboard can be tailored to include the actions and data that they utilize the most frequently.
Can NetSuite manage vendor management and payments?
Vendors, payable, payments, statements, supply chain management, demand planning, and more are all handled by NetSuite. This covers activities like internal POS system, ACH, or credit card payment processing. There are various partners available via SquiteApps. If there are more advanced or international payment features that the native NetSuite OneWorld processes are unable to handle. By visiting http://suiteapp.com/, you can search for many of these. For instance, you can utilize it to find Veem's app, which facilitates payments to international suppliers.
Moreover, NetSuite is helpful regardless of how quickly your company is growing. As much as it has served large, expanding corporations, NetSuite's roots are in assisting small and medium-sized businesses. All businesses are given the tools they need by NetSuite to realize their full potential and get ready for future expansion.
I hope this post has clarified why switching from QuickBooks Desktop to NetSuite has become essential for companies.