Data conversion from one accounting software to another can be a herculean task and requires utmost precision and selection of data to prevent the loss of any important information. It is necessary that while undergoing the conversion between two accounting software the data in your previous software exactly matches with the one you are now opting for and guarantees the Trial Balance, Profit and loss and the Balance sheets are matched with utmost precision. This blog will guide you through the process of converting your data from Peachtree to QuickBooks Conversion.
Make Your Conversion
Discover if your conversion is possible and what it costs. Get your quote!
Peachtree data may be accurately transferred from any version to QuickBooks or QuickBooks Online. The conversion will ensure that yours Peachtree data is perfectly matched in QuickBooks' Trial Balance, Profit and Loss, and Balance sheets. Aging A/R and Aging A/P reports, among others, will also match. We will provide here a complete guide for reliable conversion from Peachtree to QuickBooks Premier, Pro, Accountant, or QuickBooks Online. It is crucial for you to comprehend what these two accounting software are before learning the genuine procedure. So let's start with that.
Short Overview of QuickBooks and Peachtree
QuickBooks
The renowned software provider Intuit created and markets QuickBooks, a well-known accounting software program. This software suite is specifically designed for small and medium-sized businesses to make their bookkeeping and accounting tasks simple. The user will be able to carry out several accounting operations with the aid of QuickBooks, including:
Controlling Payroll
Keeping track of income and costs
Analysing the company's financial situation
Taking care of and paying bills
Sending and receiving business payments
Tracking business expansion
Setting up the future payment reminder
The Features of QuickBooks
QuickBooks has an exceedingly streamlined and user-friendly interface.
QuickBooks has been made available in versions for Windows and Mac as well as an online version that is accessible from anywhere.
In a similar way, QuickBooks' user interface is cloud-based.
Peachtree Accounting Software
Peachtree is a leading business accounting software developed by Sage software with robust functionality and a intuitive interface. Using Peachtree, users can keep a track on expenses such as accounts payable and receivable along with financial statements such as receipts and invoices, simplify payroll process ,manage their inventory and access, create financial reports etc.
For small and medium-sized enterprises, the Sage 50 package, formerly known as Peachtree Accounting, is made. This program enables the managers and accountants to do some amazing tasks that would take a long time to perform by hand. The characteristics that Sage 50 handles are those.
Maintaining Payroll and Bank Transfer Records
Financial Statements Creation
Tracking Invoices
Spreadsheet Editing and Importing
Processing Scanned Checks, Receipts, and Invoices with an emphasis on accounts payable and receivable.
Peachtree's Traits
LIFO, FIFO, and serialized inventories may all be managed using Peachtree.
It may have 40 people online at once.
GAP is a feature that comes with Peachtree. This verifies entries that are duplicated or questionable.
Both accounting software programs are well-known worldwide and have a sizable user base. Although Peachtree is a fantastic program for bookkeeping and accounting, if you want better knowledge and more sophisticated financial performance, you should switch to QuickBooks. You would like to migrate all of your data from Peachtree to QuickBooks if you transition from Peachtree to QuickBooks as your platform. To learn all of these steps, keep reading since this page has everything.
Features of Peachtree Accounting Software
Peachtree is software that assists business in enhancing their productivity and growth by automation of their day to day accounting needs. Its interface is endowed with multiple features that enhance productivity of small and midsize businesses. Here is a list of features offered by Peachtree:
It has a cash flow manager that gives an overview of cash accounts and tentative dates of credit and debit. The cash flow settings can be customized and time frames and filters can be applied to financial transactions.
Accounts payable and banking features lets users gain access to their payments, invoices, orders and provide regular bank and account feeds.
Advanced inventory management lets you keep a track on costs and quantities while automatically adjusting to sales and purchases.
Job costing keeps a check on job costs and revenue including payroll, purchases, inventory etc and setup cost codes, phases and job records.
Payroll processes of employees are simplified with direct deposits checks and pay cards. Also the processed payroll checks and payroll taxes can be monitored.
Specialized reports on sales taxes, Payables, receivables, inventory, expenses, inventory and jobs can be designed help in making informed business decisions .
An in-built security suite safeguards and ensures financial wellness of users and employees.
System Requirements and Safety Considerations for Converting from Peachtree to QuickBooks
The system requirements for this procedure should absolutely be looked at if you intend to do the conversion. So let's look at it.
The QuickBooks Desktop Conversion Tool, often known as the Peachtree to QuickBooks conversion tool, typically handles the conversion process from Peachtree to QuickBooks. This utility only supports QuickBooks Desktop Professional, Premier, and Enterprise 2016, and it only converts Peachtree versions 2013 or above of QuickBooks. The prerequisites for converting Peachtree to QuickBooks are as follows.
Version 2.0.0 of the Microsoft .NET Framework. If you don't have it correctly installed, you can receive a QuickBooks.net framework issue.
Peachtree and QuickBooks Desktop should be installed on a machine running Windows 10.
2.5 GB of free hard drive space and 512 MB of RAM
Precautions
Make sure Peachtree and QuickBooks are set up on the same machine.
To back up the data and business files, both the data folder and.exe files for QuickBooks and Peachtree must be located on the same local hard disk.
How to Convert Peachtree to QuickBooks?
To convert Peachtree to QuickBooks, just follow the instructions listed below.
Step 1: The First Step is to Back up the Data
Data backup is the first step in executing the Peachtree to QuickBooks conversion. The identical data that you want to change. While the conversion tool is running, you will have the option to select this stage.
Step 2: Just give the Backup File a Name
Give the file a suitable name by typing it in. But bear in mind to pick a distinctive name. To help you remember it later, it should also be straightforward. Do not exceed the forty-one character restriction for the file's name and avoid using the same name more than once for the same file. Therefore, if you're doing it, QuickBooks can automatically add variation when the file names help to distinguish between them.
Step 3: Sign up with Intuit
On their website, Intuit, the company that created QuickBooks, offers a free conversion file. All you need to do is go to the website and sign up for the free program that translates all the pertinent data. The software's core design is to let the user pick up where they left off. Put all the necessary information in the box, then click the send button to register.
Step 4: Obtain the Converter File
You may already transmit the file using a device if you merely register for an account on the apprehend website. Since this utility is roughly 30 MB in size, installing it over a 3 Mbps connection takes about 2 minutes. You need to click Run once the downloading process is finished.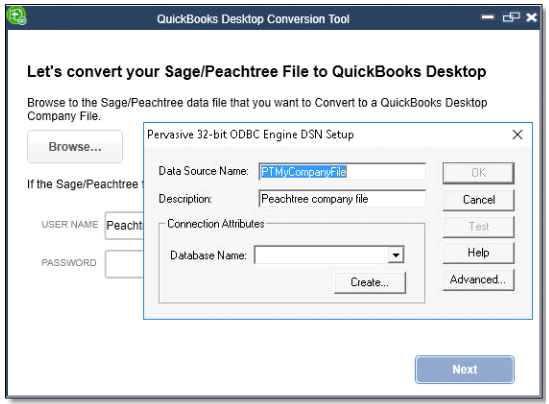 Step 5: Activate the Converter
The QuickBooks conversion tool is now available to you. Start the process to transfer data from Peachtree to QuickBooks. To complete the conversion procedure, you only need to adhere to the on-screen directions. Due to the user interface's simplicity, it is incredibly easy to use.
Step 6: Manually Entering Data into a Corporation File
Now that the data has been converted from Peachtree to QuickBooks, give it a name. The corporate information must be manually filled out. Open the Peachtree application on the smartphone and select the maintenance option first. Afterward, choose the corporate file option. Choose "Copy" from the context menu when you right-click it. You now need to copy the data from that location. The data you obtained from Peachtree must then be pasted into QuickBooks' company files option.
Step 7: Basic Data Setup
When the conversion is finished, you must supply the fundamental information needed to set everything up. To do this, select the Preferences option under the Edit tab. You may configure the fundamental data here.
Expectations After the Conversion
You will be sent a Backup File for QuickBooks (QBB) or a portable file for QuickBooks (QBM), which will be restored into a fresh QuickBooks file on your computer. Before the conversion, there is nothing in QuickBooks that you need to do.
A thorough post-conversion checklist will be provided to you so you can start using QuickBooks right away.
(In the majority of conversions, 100% of the transactions are converted.) You will receive a summary of the transactions that failed to import.
Transactions that are legal in Sage 50/Peachtree but illegal in QuickBooks may occasionally be found in the original Sage 50/Peachtree data file.
These transactions may be imported into QuickBooks using common workarounds, and you will get instructions on how to manage such transactions after the conversion.
Steps to Convert Transactions from Peachtree to QuickBooks
Step 1: Getting Acquainted with Your Business and Finding the Right Product
The initial step is to get in touch with your service provider who will then understand your business and suggest whether your business needs QuickBooks Enterprise, Payroll, Field Service Management or a Point of sale System.
Step 2: Import the Peachtree Data file
In this phase a double entry of all historical data and a Peachtree backup file is prepared consisting of all important transactions that has to be converted into a QuickBooks compatible format.
Step 3: Getting Accustomed to QuickBooks
Your service provider will provide training services to get your staff acquainted with QuickBooks software or a manual to help your business switch to QuickBooks.
Step 4: Importing Converted File and Review
The service provider will send you a converted QuickBooks file containing all the transactions and data, review if anything is left to be imported from the old system to QuickBooks and retrieve any data or features if necessary.
Know the Records that can be Converted from Peachtree to QuickBooks
| | | |
| --- | --- | --- |
| Peachtree Lists to QuickBooks | Peachtree Transactions to QuickBooks | Peachtree Objects and Adjustments to QuickBooks |
| Customer List | Bills | Chart of Accounts |
| Vendor List | Memos | Assembly Builds |
| Jobs List | Credit Memos | Inventory Quantities and Values |
| Employees List | Invoices | |
| Items List | Checks | |
| | Customer Payments | |
| | Vendor Payments | |
| | Purchased orders | |
| | Transfer | |
That's all; We sincerely hope that you were able to use our article to carry out this change without incident. We have a good feeling that this enlightening article will be very beneficial to you. If still you face any issue while the conversion process of Peachtree to QuickBooks, Contact our QuickBooks Data conversion team of Dancing Numbers.
Accounting Professionals, CPA, Enterprises, Owners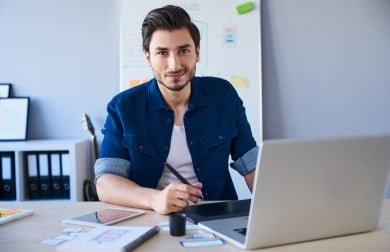 Looking for a professional expert to get the right assistance for your problems? Here, we have a team of professional and experienced team members to fix your technical, functional, data transfer, installation, update, upgrade, or data migrations errors. We are here at Dancing Numbers available to assist you with all your queries. To fix these queries you can get in touch with us via a toll-free number
+1-800-596-0806 or chat with experts.
---
Frequently Asked Questions
What is Converted During Peachtree to QuickBooks Migration?
Accounts Chart
List of Customers, Jobs, Vendors, Employees, and Other Names
Items List Construction Creates Inventory Values and Quantities
Invoices
Payments from customers Credit Memo Sales Receipts Bills
Supplier Credits
Checks for Vendor Payments
Entry in Journal: Item Receipts
Inventory Corrections
Liability Modifications
Cash payments (as journal entries)
Checks for Payroll Liability
Transfers of Sales Tax Payments
Estimates
Buy Orders
Procurement Orders
How do You Transfer a QuickBooks Desktop File to QuickBooks Online?
It is simple to move your company file from QuickBooks Desktop to QuickBooks Online. This is how:
First, in QuickBooks Desktop, click to Company and choose Export Company File to QuickBooks Online. Select start your export after that.
You'll be prompted to sign in as the administrator of your QuickBooks Online Company. After doing so, click Choose online company and then pick the QuickBooks Online Company you wish to replace with your company file.
What is the Sage 50 to QuickBooks Conversion Process?
Switch from Sage 50 to QuickBooks is as follows:
Backup your Sage 50 data first. This is crucial because it will guarantee that, in the event that something goes wrong during the conversion process, you have a duplicate of your financial information.
Next, Sage 50 should export your data. You may accomplish this by choosing Export from the File menu.
Select the data export format, such as CSV or IIF that you want to use.
Create a new company file in QuickBooks after launching it. When asked, choose the Sage 50 data import option.
At last, you need to follow the on-screen instructions in order to complete the import process.
How Can Peachtree Be Converted to QuickBooks?
The process of switching from Peachtree to QuickBooks is very simple. You must take the following actions:
Exporting data from Peachtree should come first. Navigate to File > Export > Data to do this. Make sure you choose the option to export all data rather than just a subset of it. You must open your exported data in Excel after it has been exported.
Clean up your Excel data next. This step is crucial because QuickBooks is picky about the way data is formatted. Make sure your data is in the right format and remove any extraneous columns.
Import your data into QuickBooks at the end. Navigate to File > Import > Excel Files to do this. To import a file into QuickBooks, choose the one you exported from Peachtree and follow the on-screen instructions.
What type of Challenges can you Face During Peachtree to QuickBooks Conversion?
The QuickBooks conversion tool is compatible only with Peachtree 2001-2011.
Entries in a list that exceed the maximum limit that can be converted by QuickBooks.
A security option must be enabled in Peachtree versions 10 and later.
The conversion tool sometimes fails to run when QuickBooks is running or may not support the version of Peachtree installed.
QuickBooks desktop doesn't support account numbers more than seven digits .
A dummy customer or vendor might be required to align AR and AP history.
The versions of both QuickBooks and Peachtree must have a same regional version.
What Type of Items in Peachtree are not Allowed to be Converted in QuickBooks?
Sales Orders , Purchase Orders and Estimates that are either fully or partially closed.
Year to date info of employees including pay checks ,year to date adjustments etc
Payroll transactions and Payroll items.
Fixed Assets and Work Tickets
Information related to Individual employee and deductions.
Do Service Providers Perform a Follow up After the Conversion from Intacct to QuickBooks is Completed?
Yes, A majority of leading service providers assisting in Intacct to QuickBooks Conversion ask for feedback and provide a checklist to ensure transaction of all kind have been successfully imported. They may also retrieve any leftover features and data and troubleshoot issues during quarterly/monthly closing.