Data conversion from one accounting software to another can be a herculean task and requires utmost precision and selection of data to prevent the loss of any important information. It is necessary that while undergoing the conversion between two accounting software the data in your previous software exactly matches with the one you are now opting for and guarantees the Trial Balance, Profit and loss and the Balance sheets are matched with utmost precision. This blog will guide you through the process of converting your data from Peachtree to QuickBooks.
Save Time, Reduce Errors, and Improve Accuracy
Dancing Numbers helps small businesses, entrepreneurs, and CPAs to do smart transferring of data to and from QuickBooks Desktop. Utilize import, export, and delete services of Dancing Numbers software.
Introduction Peachtree Accounting Software
Peachtree is a leading business accounting software developed by Sage software with robust functionality and a intuitive interface. Using Peachtree, users can keep a track on expenses such as accounts payable and receivable along with financial statements such as receipts and invoices, simplify payroll process ,manage their inventory and access, create financial reports etc.
Features of Peachtree Accounting Software
Peachtree is software that assists business in enhancing their productivity and growth by automation of their day to day accounting needs. Its interface is endowed with multiple features that enhance productivity of small and midsize businesses. Here is a list of features offered by Peachtree:
It has a cash flow manager that gives an overview of cash accounts and tentative dates of credit and debit. The cash flow settings can be customized and time frames and filters can be applied to financial transactions.
Accounts payable and banking features lets users gain access to their payments, invoices, orders and provide regular bank and account feeds.
Advanced inventory management lets you keep a track on costs and quantities while automatically adjusting to sales and purchases.
Job costing keeps a check on job costs and revenue including payroll, purchases, inventory etc and setup cost codes, phases and job records.
Payroll processes of employees are simplified with direct deposits checks and pay cards. Also the processed payroll checks and payroll taxes can be monitored.
Specialized reports on sales taxes, Payables, receivables, inventory, expenses, inventory and jobs can be designed help in making informed business decisions .
An in-built security suite safeguards and ensures financial wellness of users and employees.
Steps to Convert Transactions from Peachtree to QuickBooks
Step 1:

Getting Acquainted with your Business and Finding the Right Product

The initial step is to get in touch with your service provider who will then understand your business and suggest whether your business needs QuickBooks Enterprise, Payroll, Field Service Management or a Point of sale System.
Step 2:

Import the Peachtree Data file

In this phase a double entry of all historical data and a Peachtree backup file is prepared consisting of all important transactions that has to be converted into a QuickBooks compatible format.
Step 3:

Getting accustomed to QuickBooks

Your service provider will provide training services to get your staff acquainted with QuickBooks software or a manual to help your business switch to QuickBooks.
Step 4:

Importing converted File and Review

The service provider will send you a converted QuickBooks file containing all the transactions and data, review if anything is left to be imported from the old system to QuickBooks and retrieve any data or features if necessary.
Know the Records that can be Converted from Peachtree to QuickBooks
Peachtree Lists to QuickBooks
Customer List
Jobs List
Employees list
Items list
Peachtree Transactions to QuickBooks
Bills
Memos
Invoices
Checks
Customer Payments
Vendor Payments
Purchased orders
Transfer
Peachtree Objects and Adjustments to QuickBooks
Chart of accounts
Assembly Builds
Inventory Quantities and values
Estimates
Accounting Professionals, CPA, Enterprises, Owners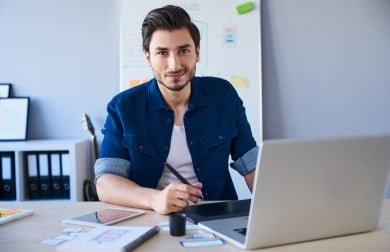 Looking for a professional expert to get the right assistance for your problems? Here, we have a team of professional and experienced team members to fix your technical, functional, data transfer, installation, update, upgrade, or data migrations errors. We are here at Dancing Numbers available to assist you with all your queries. To fix these queries you can get in touch with us via a toll-free number 1800-689-5491 or chat with experts.
---
What type of Challenges can you Face During Peachtree to QuickBooks Conversion?

The QuickBooks conversion tool is compatible only with Peachtree 2001-2011.


Entries in a list that exceed the maximum limit that can be converted by QuickBooks.


A security option must be enabled in Peachtree versions 10 and later.


The conversion tool sometimes fails to run when QuickBooks is running or may not support the version of Peachtree installed.


QuickBooks desktop doesn't support account numbers more than seven digits .


A dummy customer or vendor might be required to align AR and AP history.


The versions of both QuickBooks and Peachtree must have a same regional version.
What type of items in Peachtree are not allowed to be Converted in QuickBooks?

Sales Orders , Purchase Orders and Estimates that are either fully or partially closed.


Year to date info of employees including pay checks ,year to date adjustments etc


Payroll transactions and Payroll items.


Fixed Assets and Work Tickets


Information related to Individual employee and deductions.
Do Service Providers perform a follow up after the conversion from Intacct to QuickBooks is completed?
Yes, a majority of leading service providers assisting in Intacct to QuickBooks conversion ask for feedback and provide a checklist to ensure transaction of all kind have been successfully imported. They may also retrieve any leftover features and data and troubleshoot issues during quarterly /monthly closing.