Bench and QuickBooks Online both are great software on their own. In this blog, you will learn about how to convert Bench to QuickBooks Online. You will get easy points mentioned in this blog. So what are you waiting for, read this blog to know more about converting the Bench to QuickBooks Online. Bench to QuickBooks Online conversion is something many people need. The bench is a free app that helps you to convert your bench into QuickBooks online.
Make your conversion
Discover if your conversion is possible and what it costs. Get your quote!
With Bench, you can easily transfer your transactions from your bench account to your QuickBooks account. This can be helpful if you want to keep track of your business finances in QuickBooks. If you have your Bench in QuickBooks but need a solution for a different service such as Quicken, then you do not have to worry about transferring all the information and data from your bench over to the new service – using this article will help you find a way to do that!
What is Bench?
The bench is a platform that gives you the financial statements month and expense overviews to keep you in control of your money. The bench is meant for small business owners who don't want to spend hours each month doing tedious accounting work. Bench turns your data into tax-ready financial statements every month.
What is QuickBooks Online?
QuickBooks online is cloud-based accounting software that helps businesses managing their finances. It's easy to use and can be accessed from any device. You can also add and customize your own reports, which make it an excellent choice for small businesses.
What are the Benefits of Converting Bench to QuickBooks Online?
If you have a bench business and are thinking about converting to QuickBooks online, here are some of the benefits:
You can easily track your finances and stay organized. With QuickBooks Online, you can view all of your transactions in one place, which makes it easy to keep tabs on your finances.
You can get a better understanding of your business's performance. QuickBooks Online gives you detailed reports that show you how well your business is doing financially. This information can help you make decisions about how to improve your operation.
You can save time by using QuickBooks Online to manage your finances and records. Compared to creating and managing accounts in other software programs, using QuickBooks Online are very straightforward and fast-paced because it offers built-in features and tools for accounting and tax filing.
You can access QuickBooks Online from any device or computer with internet access, which means that you don't have to worry about losing data or having an account accessible only from certain locations.
You can be sure that everything will be handled smoothly if you decide to convert to QuickBooks Online because Intuit has a long history of being reliable when it comes to online financial management solutions.
QuickBooks Online gives you the tool to manage your bookkeeping, accounting, and through their system other related financial processes.
Bench is more costly than QuickBooks Online. QuickBooks Online offers you their plan at affordable prices.
In one place, QuickBooks Online allows you to manage more of your accounting tasks.
QuickBooks is highly scalable and is more functional software.
For business owners looking to get the most out of their accounting software, QuickBooks Online is better suited.
Know How You can Convert Bench to QuickBooks Online?
Your personal QuickBooks Conversion Expert will take the time to get to know its company and your current setup. We will determine what your team needs of an accounting system and which QuickBooks products you will need.
In order to achieve this, it is necessary to create the appropriate procedures that will make QuickBooks fit your company and guarantee that we can seamlessly import all of the data from your existing accounting system.
Training your team is important to ensure that your company successfully transitions to the new software. You will be provided with training to make sure that your team knows how to use your new system.
We will double-check the information to make sure that we have imported everything you need.
You can run QuickBooks for a month or so on and can check things how they are going on. If you face any issues then we will fix that issue.
If you're looking to convert Bench to Quickbooks online is a great way to get started. QuickBooks Online offers a number of features that will make managing your finances and tracking your sales easier than ever. If you're interested in learning more about QuickBooks Online, be sure to check out the above blog post. You will get all the information related to the conversion of Bench to QuickBooks. In case you still face any issues related to this then you can connect with Dancing Numbers team via LIVE CHAT.
Accounting Professionals, CPA, Enterprises, Owners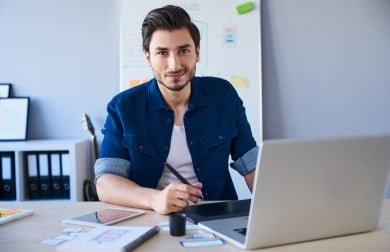 Looking for a professional expert to get the right assistance for your problems? Here, we have a team of professional and experienced team members to fix your technical, functional, data transfer, installation, update, upgrade, or data migrations errors. We are here at Dancing Numbers available to assist you with all your queries. To fix these queries you can get in touch with us via a toll-free number
+1-800-596-0806 or chat with experts.
---
Frequently Asked Questions (Faqs)
Does Bench Integrate with QuickBooks?
The bench uses a separate bookkeeping system that is not compatible with Xero, QuickBooks, or other accounting software. This makes later service switching for bookkeeping challenges.
What are the 3 Primary ways to Migrate Data to QuickBooks Online?
Three ways to migrate data to QuickBooks Online:
● Use IIF files.
● Manually entering the information.
● Use the service of a conversion expert.
What are the Prices of Bench?
Bench Accounting is having two plans that are Essential and Premium which cost you $299 per month and $499 per month. Both plans it has monthly bookkeeping and year-end reporting, but in Premium you will get more features such as unlimited tax advisory services, state income tax filings, and federal.
What are the Advantages of using QuickBooks Online?
Benefits of QuickBooks Online include the following:
● Better give your staff and accountant access to data.
● There is no need to manage upgrades or local data or software releases.
● Robust customer service department with online chat.
Why is Bench more Expensive than QuickBooks?
QuickBooks and Bench offer two different services. A bench is software that does your Bookkeeping for you and QuickBooks is software that you use to do your own Bookkeeping.