While opening your QuickBooks Desktop, you may experience or witness a pop-up that informs you that there is a new software update that needs to be installed. Often users do not wish to update QuickBooks and want to go with the already installed version. Hence, in today's article, we will talk about how to disable QuickBooks update service pop-up notifications with ease.
Save Time, Reduce Errors, and Improve Accuracy
Dancing Numbers helps small businesses, entrepreneurs, and CPAs to do smart transferring of data to and from QuickBooks Desktop. Utilize import, export, and delete services of Dancing Numbers software.
It usually appears when the QuickBooks Desktop has not been updated for quite some time. It is always recommended to keep the software updated which will assist you with the latest functionality and save you from upcoming technical anomalies.
Can Automatic Updates be Used or Not?
Often it happens that the particular updates that you get may be very crucial to resolving certain bugs. Take, for instance, say your sales tax feature has a bug that is having a severe influence on the report and it must be fixed. Now, here, it is very important that you keep your product updated.
It is also important to note that when an update notification comes up on your window, It is no problem to say yes to installation. Such a feature is not handled centrally and the notice is witnessed by every user. Someone may click on Install Now at such a time that is not suitable.
What are the Points to Remember while Disabling the QuickBooks Updates Service pop-up?
Here is the list of the points one should keep in mind concerning the updates:
When the updating process begins, It usually takes time.
Often converting a file is needed for the updating process. It may comprise taking backups, getting somebody out of a particular program, or closing your business process for a specific time.
In case, any one user installs the updates, then every other user needs to install the update.
What are the Reasons for Disabling of QuickBooks Update Service Pop-ups?
Here is the list of the reasons for disabling QuickBooks Update Service pop ups:
QuickBooks may give rise to some technical problems anytime.
You may not get the advantage of the new software functionality.
The software may become incompatible when the operating system upgrades frequently.
What are the Significant Steps to Perform before Starting the Troubleshooting Steps?
In case you open the company file, It is advised to always keep a backup of it prior to hitting the troubleshooting steps.
Step 1: Prepare the Company File Backup
Open QuickBooks
Now go to the option for File and click Backup Company. Now click Create Local Backup.
No do as per the on-screen instructions to prepare a company file backup.
Step 2: Update QuickBooks Desktop
Open QuickBooks Desktop
Now go to the Help option and then click Update QuickBooks Desktop.
Press on Update Now
Press the Get Updates option. It will take some time for QuickBooks Desktop to update.
How to Disable QuickBooks Update Services Notification?
In case you open the company file, it is advised to always keep a backup of it prior to hitting the troubleshooting steps.
Step 1: Automatic Updates Turned off
Navigate to the Help menu
Choose Update QuickBooks Desktop
Press on the Options tab
Select No in the Automatic Update section
Press Close
Step 2: Switch off Software Pop-up Notifications
Press Edit. Now click Preferences.
Navigate to the General tab.
Select Turn-off pop-up messages for the services and products.
Press OK
It is possible to close your QuickBooks and then open it again to make sure the pop-up messages for QuickBooks Update Services are not showing.
Step 3: Reveal the Folders in Windows that are Hidden
Windows 8 and after
There are a couple of hidden Intuit folders in your system that you may require to unhide in order to conduct the next solutions steps.
Click Windows + E in order to open the File Explorer
Press on the View tab that is at the top.
Now check the particular Hidden items.
Windows 7
It is a product of Microsoft that is unsupported. It is not advised to use, however, if you are using it again then you must unhide the folders as provided below:
Press Start. Now choose the Control Panel.
Press Personalization and Appearances.
In the folder option, press Show Hidden Folders and Files.
Step 4: Now Name the QuickBooks Folder once more
In this particular step, the QuickBooks Pro 2020 is saved in the C: drive. The location may vary for you.
Close your QuickBooks Desktop
Now click Windows + E keys together in order to open File Explorer.
Navigate to C:\ProgramData\Intuit\QuickBooks 2020\Components
Now change the name from DownloadQB30 to DownloadQB30.old
Now open QuickBooks once more and you will not be able to see any QuickBooks Update Services pop-up.
Step 5: Fix QuickBooks Desktop
Close your QuickBooks Desktop.
Now click the Windows + R keys in order to open the Run command.
Now enter Control and then press OK.
Press on Programs and then click Programs and Features.
Click twice on QuickBooks Desktop from the provided program list.
If it prompts, press Yes.
Press Next.
Select Repair and press Next.
Press Repair.
Now to repair the QuickBooks Desktop, It may take some time.
We hope that this article is helpful to you in making you understand how to disable QuickBooks Update Service pop-up. We have highlighted all the causes and troubleshooting steps concerning this issue.
Still, if you get stuck anywhere or need answers to your specific queries and questions, you can get in touch with our Dancing Numbers team of skilled QuickBooks professionals anytime you wish.
Accounting Professionals, CPA, Enterprises, Owners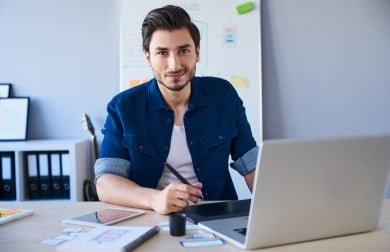 Looking for a professional expert to get the right assistance for your problems? Here, we have a team of professional and experienced team members to fix your technical, functional, data transfer, installation, update, upgrade, or data migrations errors. We are here at Dancing Numbers available to assist you with all your queries. To fix these queries you can get in touch with us via a toll-free number
+1-800-596-0806 or chat with experts.
---
Frequently Asked Questions
Is it Crucial to Update QuickBooks?
No. It is not necessary to upgrade QuickBooks every year. Most of the clients are using the last edition. Majority of the users update the current release to leverage the new and enhance features. If you update your PC together with OS, at the end you will see that your previous programming will not run right anymore. Still, you must update the present form every time a different assistance release is provided.
How to Disable QuickBooks?
Here are the steps to disable QuickBooks:
First, you need to open your particular QuickBooks app and then navigate to the Start menu. Now press on the option, All Programs.
Now you need to select the Startup option provided to you.
Now, Press right-click for Trade Data with Web Services. Now click Next to select the Erase followed by Yes and then you will be able to disable QuickBooks Web Connector.