Canceling anything does not indicate the thing is useless; rather, each thing does not fulfill your regular requirement. Occasionally, various scenarios occur, leading you to decide to cancel Subscriptions of products you use. This activity might be motivated by a number of factors. For example, you may be closing your firm and no longer need to pay your staff, or your present software may no longer fulfill your needs. Learn how to cancel QuickBooks Payroll service in QuickBooks Desktop.
Save Time, Reduce Errors, and Improve Accuracy
Dancing Numbers helps small businesses, entrepreneurs, and CPAs to do smart transferring of data to and from QuickBooks Desktop. Utilize import, export, and delete services of Dancing Numbers software.
However, if one tool does not meet the demands of the firm, you may move to one of the other payroll tools. In this post, we'll look at how to cancel your QuickBooks Payroll Subscription. If you wish to upgrade or reduce your membership, in addition to canceling it, you must contact with expert.
Cancellation of QuickBooks Payroll Subscription
Before you begin the canceling procedure, do the following preparations.
Before canceling the Payroll Subscription, make sure you've done the following:
First take a print copy of all essential reports which are important.
Fill all the entire due quarterly forms.
If any tax deposits are owed, they must be paid.
If you cancel your payroll subscription, you will still have access to the data for six months following the tax year in which it was obtained. However, it would be advantageous if you created specific strategies for data recovery after that time frame.
If you wish to stop or cancel the Intuit Payroll Service, follow these instructions.
How to Cancel QuickBooks Payroll Subscription?
The following are the actions you must take to terminate your QuickBooks Payroll membership correctly:
Phase 1: Confirm that You are the Company Administrator
Check to see whether you have administrator privileges if you are logged in as an administrator. To confirm, follow these steps:
Just Locate the Settings option.
Then, Below your Company tab, You will see a 'Manage Users option'.
Tap on the 'Manage Users'.
Now, search for your username to see if you are an administrator.
In the User Type field, the admin username is given.
Phase 2: Finish the Last Activities in Payroll
This key measures finishing any outstanding activities such as processing final payrolls, printing copies of necessary payroll reports, paying any overdue tax payments, differentiating quarterly or yearly forms, and so on.
Phase 3: Decide on a Payroll Service and Version
To view the version of QuickBooks Online Payroll, follow these steps:
To begin, sign in to QuickBooks Online.
Then, Locate for Settings option, discover Account option and Settings option.
Now, Choose Billing Subscription,
After the above step, Click on the Payroll.
Then, Pick Plan details to view the payroll plan you are accessing.
Phase 4: Begin the Process of Canceling Your Payroll Service
When signed in to Company File, do the following steps:
The first step is to find the Settings option.
Then click the Account and Settings options.
Then choose Billing Subscription.
Navigate to the Payroll tab and then click Cancel.
Make a click Cancel your subscription now.
A short survey with a brief description will appear on the screen; complete it, and then select Cancel Payroll Service.
Account Cancellation for QuickBooks Desktop Payroll Assisted
When you request W-2s or year-end filings in QuickBooks Desktop Payroll Assisted, you will be charged by intuit.
To terminate the QuickBooks Desktop Payroll Assisted Service, fill out the Online Cancellation form. After completing the form, you will receive a confirmation email within 2-3 business days.
How can I Cancel or Pause my QuickBooks Desktop Payroll Subscription (Enhanced, Standard, or Basic)?
You may cancel the subscription in two ways: through your intuit account and through your corporate file. The best way, however, is to terminate the payroll service directly using the QuickBooks Desktop business file.
Cancel via the company file:
The steps are as follows:
Look for the Employee drop-down option.
Select My Payroll Service, then Account/Billing Info.
Cancel Service was selected.
Follow the on-screen instructions to discontinue the payroll service.
What are the Payroll Tax effects of Cancelling your Payroll Subscription?
QuickBooks Desktop Payroll Assistance:
You may easily receive copies of payroll tax returns via the Cancelled Client Payroll Tax Center until June of the year after the cancellation date. However, you will not receive physical copies of these returns. Follow the procedures below to get the return information:
Visit the payroll tax center's website.
Write the EIN of the company as well as the Payroll PIN.
After logging in, you will see a link to the company's online forms. These are generally in PDF format, which you can quickly save, print, or email.
If you are unable to locate the form in the Payroll Tax Center, or if you do not have your EIN or Payroll pin, you must obtain print copies of your returns by completing the Tax Copy Request Form.
If you discover you need to pay your employees at the conclusion of the fiscal year, restart your online payroll subscription.
Hopefully, the preceding advice is sufficient to terminate a QuickBooks Payroll Subscription. Stay tuned to our page for the most up-to-date QuickBooks information. You may also contact the helpdesk center if you have any more questions. They will see to your issue as soon as possible.
Accounting Professionals, CPA, Enterprises, Owners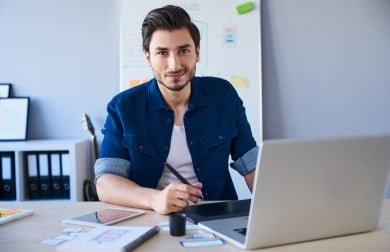 Looking for a professional expert to get the right assistance for your problems? Here, we have a team of professional and experienced team members to fix your technical, functional, data transfer, installation, update, upgrade, or data migrations errors. We are here at Dancing Numbers available to assist you with all your queries. To fix these queries you can get in touch with us via a toll-free number
+1-800-596-0806 or chat with experts.
---