Most of the SMEs today look forward to using QuickBooks Payroll to make sure the payroll management is smooth and easy for them. However, among these businessmen are a few who used QuickBooks Payroll previously but stopped using it after some time due to various reasons.
Save Time, Reduce Errors, and Improve Accuracy
Dancing Numbers helps small businesses, entrepreneurs, and CPAs to do smart transferring of data to and from QuickBooks Desktop. Utilize import, export, and delete services of Dancing Numbers software.
What Reactivating the QuickBooks Payroll means?
Reactivating in simple words will mean picking up from where you left using the software.
Why Reactivate the QuickBooks Payroll Subscription?
If you have been using QuickBooks a long time back but have not been active for a couple of months or years, you will require to start over fresh by reactivating your subscription.
You might have to get a new payroll product as there are few products that keep updating, changing, or are no longer available.
Steps to Reactivating Your QuickBooks Payroll
QuickBooks Online Payroll Enhanced
Step 1: Reactivate the account
Go to QuickBooks Online Company
Select Settings icon
Choose Account and Settings
Click on Billing & Subscription
Go to the Payroll section
Choose Resubscribe
Follow the on-screen prompts and complete the renewal process.
Step 2: Review the settings
Go to Payroll
Choose Employees
Review information for each employee, including W-4, sick leave, etc.
From Settings, select Payroll Settings
Review the tax rates
QuickBooks Desktop Payroll Basic, Standard, or Enhanced
Step 1: Reactivate using QuickBooks Desktop company file
Go to QuickBooks Desktop company file
Select Employees
Choose My Payroll Service
Select Account/Billing Info
Sign in using credentials
It will open the QuickBooks Account page
Navigate to the Status section
Click on Resubscribe
Follow the on-screen instructions
Step 2: Review the Details
Go to Employees
Choose Employee Center
Navigate to the Employees tab
Review each employee information
Don't forget to check deductions, W-4, sick leave, etc.
Choose Lists
Select Payroll Item List
Review the tax payroll items
Based on the version of the payroll software you use; you can select the best possible solution for reactivating the subscription for your QuickBooks Payroll.
How Dancing Numbers will Help You?
Dancing Numbers is SaaS-based software that can easily be integrated with your QuickBooks account. You can import, export, and delete lists or transactions from your company file. Using Dancing Numbers you can simplify and automate the process, saving time and increasing productivity. Just fill in a few fields and apply the relevant features to complete the task.
It saves your time and money that you can invest in your business. It has no human errors, works automatically, provides a user-friendly interface (easy to use and learn), and more. You can also have access to the comprehensive features set if you use it to Bulk import, export, and delete services.
Accounting Professionals, CPA, Enterprises, Owners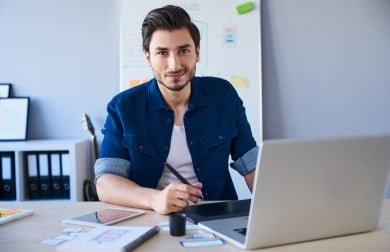 Looking for a professional expert to get the right assistance for your problems? Here, we have a team of professional and experienced team members to fix your technical, functional, data transfer, installation, update, upgrade, or data migrations errors. We are here at Dancing Numbers available to assist you with all your queries. To fix these queries you can get in touch with us via a toll-free number
+1-800-596-0806 or chat with experts.
---
What are the Subscriptions you can choose with QuickBooks Online Payroll Enhanced?
You can subscribe to Core, premium, or Elite Payroll.
What is the most Important Consideration while reactivating the QuickBooks Payroll Subscription?
You must sign in to the account as primary admin or Company Admin.
Why Reviewing is an important Aspect?
This is to ensure that the employee information has no discrepancy when you start using the newly reactivated QuickBooks account at any cost.