Have you processed your W-2 forms yet? Before doing so, you must know that you need to do it only if you are using any of the following payroll products:
QuickBooks Online Premium
QuickBooks Online Elite
QuickBooks Online Core
Intuit or QuickBooks Full Service Payroll
QuickBooks Desktop Assisted Payroll
Save Time, Reduce Errors, and Improve Accuracy
Dancing Numbers helps small businesses, entrepreneurs, and CPAs to do smart transferring of data to and from QuickBooks Desktop. Utilize import, export, and delete services of Dancing Numbers software.
What is Filing W-2 with QuickBooks all about?
Based on your state, you can prepare your W-2 and upload it or you can also file them online with the help of QuickBooks Payroll Enhanced.
In such tax forms, the amount of taxes is displayed which is held back from your paycheck every year and is used to file your state taxes.
Why filing W-2 in QuickBooks is important?
Preparing and filing W-2 is a crucial aspect of your payroll management. Based on your payroll service, you can either file and send your W-2s to your specific employees and IRS or you can print the W-2s and then send them to the employees.
How to file W-2 with QuickBooks Payroll Enhanced?
Step 1: Choose Employees > Payroll Tax Forms & W-2s > create State W-2 E-file
Step 2: Press Continue twice and choose your state
Step 3: Choose Get QuickBooks Data and click OK
Step 4: Choose Add-Ins tab and find the particular QuickBooks Payroll State W-2 dropdown and select Start Interview
Step 5: Click the box that says, I understand that I must review my data. Choose Next
Step 6: Select the W-2 file and choose OK and click Yes to save the Excel for your records.
Visit your State Agency
Upload the W-2 of your state.
Accounting Professionals, CPA, Enterprises, Owners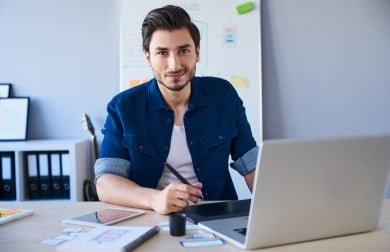 Looking for a professional expert to get the right assistance for your problems? Here, we have a team of professional and experienced team members to fix your technical, functional, data transfer, installation, update, upgrade, or data migrations errors. We are here at Dancing Numbers available to assist you with all your queries. To fix these queries you can get in touch with us via a toll-free number
+1-347-428-6831 or chat with experts.
---
What is the Difference Between W2 and W3?
W2- It includes employee wages and salaries of local agencies.
W3- It is also called as W3 transmittal summary form and is necessary when you file W2 via mail.
Which one do you need: 4-part or 6-part?
It depends on the state filing requirements to determine whether you need 6-part or 4-part.
Is it Possible to Print my Specific W2 on IRS free PDF W2 forms?
No. It is not possible. The IRS is crystal clear in the filing instructions of W-2 forms. Hence, before you try to print it for free, read the guidelines again.