QuickBooks is quite a popular accounting software. QuickBooks is accessible in several versions for different locations. However, accounting principles and financial rules vary by country, but the database structure and functionality in different versions of QuickBooks vary by area.
Save Time, Reduce Errors, and Improve Accuracy
Dancing Numbers helps small businesses, entrepreneurs, and CPAs to do smart transferring of data to and from QuickBooks Desktop. Utilize import, export, and delete services of Dancing Numbers software.
Today, in this blog we are going to guide you through the complete processor on how to convert QuickBooks Canada to the QuickBooks US version.
How to Shift to a Different Edition/Version of QuickBooks International Edition Conversion?
It often happens that QuickBooks users access the wrong international QuickBooks version and when they realize it they wish to shift to a different edition. It is possible to change your data file from one international version to a different international version. For instance, it is possible to change from QuickBooks UK to QuickBooks US, QuickBooks Canada to QuickBooks US, etc. It is also possible to change from the UK and US versions of QuickBooks for the purpose of VAT filing requirements.
What are the Boundaries of QuickBooks International Edition Conversion?
Here is the list of the boundaries of QuickBooks International Edition conversion:
Usernames are not shifted to the primary file from the secondary files. You will be required to make users after the conversion or merger.
Bank reconciliations are the same and not converted.
Transfers must shift to journal entries in specific files that possess multi-currency.
In the international version, the fields that are not available in the QuickBooks data file that you wish to convert are not converted.
Temples are not allowed to be transferred since QuickBooks accounting software does not sustain template transfer.
QuickBooks does not permit transactions to be shifted from one file to a different file. Payroll checks are transferred as regular checks with complete line item details.
Transferring is not possible for budget data.
Data files that have assembly builds or negative inventory may fail to convert in the right manner. This is because QuickBooks does not determine B/S inventory amounts and profit and Loss COGS amounts precisely with files that have negative inventory.
Data files with sales tax groups and sales tax items that were changed after the first use may not be sifted in the right manner because QuickBooks does not save historical changes.
The Customer To-Do list and Customer Notes are not transferred.
Memorized transaction definitions are not shifted and will not require to memorize anymore.
Attachment reports are not shifted since QuickBooks does not sustain attachments transfer.
Memorized reports are not shifted and will not be required to be entered anymore.
Users are not moved and will be required to enter again.
Sales tax and VAT are not the same. You will be required to make adjustment entries to acquire the VAT reports or sales tax reports the way you desire.
The exchange gain/loss will not be the same in the converted file because of restrictions of the QuickBooks SDK. The UK, US, and Canadian editions manage gain/loss quite differently. There will usually be gain/loss dissimilarities whenever there is multi-currency is present. Retained earnings will not be the same in the converted file because of exchange gain/loss differences.
Budgets/Forecasts are not moved and will be required to enter once more.
Advanced inventory features usually are not sustained by the conversion from any international edition to a different one.
The US edition has one sales tax account. While other international version permit or often compel force multiple VAT accounts to be utilized to notice notable differences.
How does the QuickBooks International Edition Conversion Work?
To start with the service, you need to complete the form that is present at the bottom of the page and you will be required to send the QuickBooks Data file. Once you receive the no-obligation quote after the source file is analyzed, you can fix a time for the service as per your ease.
Things Should be kept in Mind While Converting Company File
There are various things to keep in mind while converting QuickBooks Canada to QuickBooks US.
Checks transferred as regular checks only include Payroll checks.
All of the negative inventory and data files can be deleted.
There can be some differences in amounts, in terms of currency.
The converted file will not contain the portion that is unavailable in the US version. To transfer this type of data, you can create a custom section.
System Requirements to Convert QuickBooks Canada to US
You must meet all system requirements before converting the QuickBooks Canada version to the US. All of the system requirements for this conversion process are mentioned below;
Windows 8 or later should be used as the operating system.
It must be version 2018 or later of QuickBooks Pro, Premier, or Enterprise.
RAM needs to be at least 512 MB.
Make sure you have a strong internet connection with Sage 50 2013 or a later version.
Microsoft .NET Framework 2.0 or a later version is required.
There must be 2.5 GB or more of free hard drive space.
A processor running at 500 MHz minimum is needed.
Terms and Conditions for Moving QuickBooks Canada Payroll to QuickBooks USA Payroll Software
If you are using desktop software, there are a few factors you should keep in mind while converting QuickBooks Canada to the US edition. Here are only a few examples:
Fields not available in QB US will be excluded from the converted file. To transmit this sort of data, you may need to establish a custom field.
Reconciliation statements from the bank are not transferable.
This implies that the checks will not be included for creating a payroll report or calculating the W2 tax amount.
You will need to change the templates to give reports and mailings a more personal touch.
Templates that come with the programme or that the user creates cannot be transferred.
Remove any inventory or data files with a negative inventory count.
Merging them might result in mistakes.
QuickBooks notes and to-do lists will not be migrated.
Payroll checks may only be transferred as regular checks.
Transactions and reports that have been memorized are not included in the converted corporate file.
There may be minor changes in the amount depending on the currency.
Procedure to Convert QuickBooks Canada to QuickBooks US
It is not so difficult to convert the Canadian version to the US version. Here we have simplified the procedure in manner. But, before that, you should take the backup of your company file.
Step 1: Make a Backup of QuickBooks Canada Company File before Converting it to QuickBooks US Edition.
If you want to make a backup of your QB Canada company file before converting it to QB US Edition then following are the steps for backing up a company file in QuickBooks:
First, Go to the main menu, select File.
(If you're in multi-user mode, then Switch to Single-user mode.)
Now select File.
Then back Up may be accessed by hovering the mouse over it.
Once done select Create Local Backup.
Now a new window will be opened. Click on Local Backup in this new window.
Next, Press the Next button.
Now click Browse from the Local Backup Only section.
Choose where you want to keep the backup copy of the QuickBooks company file.
(Now you may choose how many backups QuickBooks should retain. This implies that any prior backups that have exceeded the limit will be destroyed.)
Once done click the OK button.
Finally, Click Next, then Save it Now.
Note: In QuickBooks, you can also enable automatic updates. This, however, may not be effective for customers who just want to upgrade to a newer version of the accounting programme.
Step 2: Migration of QuickBooks CA Payroll to QuickBooks US Payroll
If you merely wish to move your payroll from Canada to the United States, you may do it by following the steps outlined below:
First click Account and Settings from the Gear Icon.
Now choose Payroll.
Then click the Cancel button. This will result in the cancellation of your Canada payroll subscription.
Once done click on Continue.
Finally either complete the survey, or click on Cancel Payroll Service.
Note: This is the simplest method to transfer from a US payroll subscription to a Canadian payroll subscription. After cancelling your Canada payroll membership, you must acquire a US payroll subscription. The prices for the two varies, so choose based on your interests.
QuickBooks USA QB Data Conversion Service for Canadians
We provide a reputable accounting data conversion service. We have assisted numerous consumers over the years in converting their accounting data from one version to another. We can assist you not only with updating or downgrading your business file but also with changing the region for the company file.
For Conversation of QuickBooks Canada to QuickBooks US Data service follows the steps below:
The user's corporate file is obtained over a secure network.
A specialist knowledgeable with both accounting and QuickBooks technical expertise exports data from the Canada version and imports it into the US version.
The customer receives the US version of the corporate file through a secure network.
Note: Because the import and export procedure is excessively difficult and necessitates both technical and accounting understanding, we advise users not to convert the data themselves. If you are still sure, back up the company file before starting with the data conversion.
QuickBooks Conversion Options By Default
QuickBooks does not have a built-in capability for converting a company file from one area to another. This might be quite inconvenient for users who want to modify the region of their company file. Because such a function is not required by many users, it is not included in the accounting program.
Further more, there is little information accessible from QuickBooks parent business for such a conversion. As a result, customers may either export data from QB US and import it into QB Canada, or they can rely on a third party to handle the data translation process.
Data that Can't be Converted to QuickBooks US
Some of the data cannot be converted to the US version during the conversion process. The list of data that cannot be converted is shown below;
The group item of data files that have been updated after initial usage cannot be transferred.
The section is unavailable in the QuickBooks data file's international version and cannot be converted.
Sales tax items and sales tax groups of data files that have been modified since they were first used cannot be transferred.
In multi-currency files, you could encounter gain/loss discrepancies in the exchange rate.
The journal entries in files for multi-currency transfers cannot be transferred.
Reports that were memorized won't be transmitted.
The budgets or forecasts cannot be transferred; you must enter them again.
Users cannot be moved, thus you will have to enter them again.
The template that is available by default or that the user creates cannot be transferred.
To-do lists and customer notes cannot be transferred.
Statements of bank reconciliation cannot be transferred.
It is not possible to transfer attachments.
The transaction that was memorized cannot be transmitted.
Payroll check transfers are not permitted.
How You can Cancel Your QuickBooks Canada Payroll Subscription?
Follow the below steps to cancel the Canada payroll subscription, If the Canada payroll subscription is over.
First, You have to confirm that you are the company's admin.
Then, In the payroll, You need to complete the last few steps.
Now you have to choose the Payroll Service and Payroll Version that you want to use.
Fill out the form for Online Cancellation.
Within 2-3 working days you will receive a confirmation email of the cancellation.
Finally, Your payroll subscription is canceled.
What are the Differences Between QuickBooks Canada and QuickBooks US?
The QuickBooks product varies depending on where you purchase it; different nations will have different products. The differences between QuickBooks Canada and QuickBooks US are listed below.
1. Language Version
The French-language version is of QuickBooks Canada. If your customers don't speak French then you can make invoices in 6 languages that are- Spanish, English, Brazilian Portuguese, Traditional Chinese, Italian, and Canadian French.
QuickBooks US version is only available in English.
2. Tax Structures
With goods and service tax (GST) QuickBooks Canada has a sales tax plus. The Canadian system links the items to taxes.
However, there is a sales tax in the QuickBooks US version. Additionally, the US system links with customers.
3. Available Add-ons
Advanced reporting add-on series are directly available in the US version of QuickBooks. On the other side, the QuickBooks Canada version does not support the advanced reporting add-ons series. Users in Canada can look through third-party apps to find solutions.
4. Available Plans
Simple Start, Essentials, Plus, and Self-Employed are the four plans that QuickBooks US and QuickBooks Canada offer for small businesses. Simple Start is known as EasyStart in the Canadian version. The QuickBooks US Enterprise version offers three levels (with or without hosting) called Silver, Gold, and Platinum for large businesses. The Silver plan's payroll is improved in the Gold version, while advanced inventory and pricing tools are included in the Platinum version.
The Canadian version of QuickBooks, however, bases its pricing on the number of users (Up to 30 users). Advanced inventory and pricing add-ons are available.
5. Number of Countries Use QuickBooks
The QuickBooks Online Accountant version is used in fewer than ten countries.
Converting QuickBooks from Canada version to Us version is quite a complex processor, However, we hope now you have a complete guide on how you Convert QuickBooks Canada to QuickBooks US and hopefully the above mentioned steps will help you to Convert QuickBooks Canada to QuickBooks US.
Accounting Professionals, CPA, Enterprises, Owners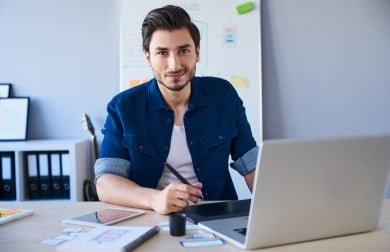 Looking for a professional expert to get the right assistance for your problems? Here, we have a team of professional and experienced team members to fix your technical, functional, data transfer, installation, update, upgrade, or data migrations errors. We are here at Dancing Numbers available to assist you with all your queries. To fix these queries you can get in touch with us via a toll-free number
+1-800-596-0806 or chat with experts.
---
Frequently Asked Questions (Faqs)
Once the Canada Subscription is done How can you Cancel Payroll Subscription?
When you request W-2s or year-end filings in QuickBooks Desktop Payroll Assisted, you will be charged by intuit.
To terminate the QuickBooks Desktop Payroll Assisted Service, fill out the Online Cancellation form. Within 2-3 business days after completing the form, you will receive a confirmation email.
The following is a list of procedures to properly terminate your QuickBooks Payroll subscription:

Confirm that you are the company's administrator.


Finish the last few steps in Payroll.


Determine the payroll service and version you want to use.


Begin the process of terminating your payroll service.
What are the QuickBooks Conversion Tool System Requirements required to Convert QuickBooks Canada to QuickBooks US.
The following are the QuickBooks Conversion Tool System Requirements required to Convert QuickBooks Canada to QuickBooks US.
The following are the system requirements for the save:

Windows 8 (or later) as the operating system.


2018 or higher QuickBooks Pro, Premier, or Enterprise.


More than 512 MB RAM.


There is more than 2.5 GB of free hard drive space available.


Intel Pentium II processors have a clock speed of 500 MHz or higher (Minimum).


Sage 50 version 2013 or above is required.


Version 2.0 or higher of the Microsoft .NET Framework.
How can you Set up Sage 50 for Company Database Conversion to Convert QuickBooks Canada to QuickBooks US?
If you don't have administrator permissions, you won't be able to edit the settings. To set up Sage 50 for the conversion of the business file, follow the procedures below:

First select the file you want to convert in Sage 50.


Then from the main menu, select Maintain.


Once at the maintain option select Users.


Then setup Security is the option to choose.


Now select the Crystal Reports/Data Access tab.


Once done select 'With the following login information' from the drop-down menu.


Finally, Change the password by clicking Change.