Whether you are a beginner, a seasoned professional, or a small accounting firm, it's a no brainer that QuickBooks stands out as the best in line for the same. One of the most enticing elements of this application is that it caters to a wide range of accounting needs as well as provides a strong foundation for every business firm.
In the accounting profession, the reliability of highly useful software is critical in the long run. This is one of the reasons why professionals functioning for small and large organizations alike utilize QuickBooks.
Are you wondering if this means you have to get the utmost affordable QuickBooks edition for your company's requirements? Well, let's put an end to your misery. This is not always the case, because depending on the size of your business, you can choose between QuickBooks Pro, Premier, or Enterprise.
Many individuals are curious whether they will be able to purchase QuickBooks hosted on the cloud after selecting the right versions.
QuickBooks hosting is the installation of authorized versions of Intuit QuickBooks Desktop software on cloud servers. It is also known as cloud hosting or hosted QuickBooks. A remote desktop connection can be used to connect to these servers. QuickBooks cloud hosting providers allow authorized PC and Mac users to safely access their accounting software from any location with an internet connection.
Even though cloud-hosted QuickBooks eliminates the need for a complex IT infrastructure in-house, it is a viable option for modern businesses. It not only saves you money, but it also frees you from the hassles of server resource maintenance and management.
A reliable service provider with HIPAA, HI-TECH, PCI DSS, and SSAE-18 certification offers enterprise-level protection such as end-to-end data encryption, multi-factor authentication, network firewalls, and intrusion detection and prevention systems to safeguard your sensitive business files and data from cyber attack.
To get into more complex details and know more about which version of QuickBooks can be hosted on the cloud. Let us dig into the same with this article.
How can one Host QuickBooks?
To carry forward this concerned process, let us look into the following steps:
For the first step, Configuration kicks in for the very first.
After configuration sets in, then Accessibility comes into place.
Accessibility opens doors to Security.
Security then holds a connection to Connectivity.
The connectivity then offers space for Compatibility.
All these connections are a perfect way to host QuickBooks.
Why does there Emerge a Need to Host different QuickBooks Versions on the Cloud?
Well, this question comes to the surface to share the most important features of cloud hosting and the need for the same. Cloud technologies offer a wide range of advantages that are unbeatable when it comes to accounting sectors.
On the other hand, the answer to the above-stated question is extremely child's play. It goes without saying that every firm needs and wants to have access to the endless benefits that cloud technology has to offer now, regardless of which version of QuickBooks Desktop Version is best suitable for the concerned company.
Selecting and applying one correct version of QuickBooks versions helps in many ways and also alters the risk of any harmful situation involving QuickBooks data. Choosing the correct version can help in a number of ways, such as:
A. Daily Data Backup:
The automated disaster recovery solutions protect your company's important files and data. Even in the case of accidental data deletion or a natural disaster, you may be assured of the file's safety and availability.
B. Collaboration Among Several Users:
Cloud desktop meets all cross-device operating needs, whether for a desktop, laptop, Smartphone, or tablet.
C. Accessibility:
Get the ability to access, share, edit, and use QuickBooks in the cloud, files, and data while on the move. This implies more production with less time and effort spent.
D. Lower Ownership Cost:
Allows you to choose only the tools and resources you need, without having to pay for superfluous features.
E. Around-the-Clock Support:
The online customer service team always guarantees that your application runs smoothly. You may contact our professionals at any time by phone, email, or live chat to get your concerns resolved for free.
F. Work From Anywhere:
Don't let your computer control you. QuickBooks Cloud Hosting enables you to access and view your data from any location.
G. Enhanced Performance:
Dedicated servers ensure that you never share space or resources with another company and that you always get the best performance possible.
It also goes ahead in terms and offers dual benefits for you. Therefore, opting for one particular version is the most advanced thinking task to do and the most beneficial for your accounting firms.
Now that we are aware of the perks, why shall one practice opting for the right QuickBooks version for hosting on the cloud. Let us move forward to know the advantages that come along with it.
Some Advantages of Opting for one's Most preferred QuickBooks Desktop Version on the Cloud
Just as all are aware by now that there goes a necessity to choose one particular version because it helps in numerous ways. Now, proceed to know the advantages it has to offer:
One of the most evident advantages of hosting one's most preferred QuickBooks Desktop version on the cloud is that you can access it anywhere, anytime regardless of any problems. Remote software accessibility heals and alters the most difficult questions in working sectors.
With the help of hosting there come astounding team collaboration benefits, it gradually enables a good team working aura and more.
Enhanced data security is another advantage that can't be beaten.
It also helps in boosting productivity, which can further help the everyday working process.
The above-listed advantages are some that can be very convincing when it comes to deciding on a particular version.
Now, the most important question comes, what is this version that we are talking about? To know about this in detail, continue reading through the same.
What QuickBooks Versions can be Cloud-Hosted?
Many often certain cloud solution providers do not host-specific QuickBooks versions. However, there are trustworthy cloud hosting businesses that support all of these versions for their clients benefit.
Generally, the following mentioned QuickBooks Desktop can be Hosted in the Cloud:
QuickBooks Pro
QuickBooks Premier
QuickBooks Enterprise
QuickBooks Accountant
QuickBooks POS Hosting
These three diamond-like versions of QuickBooks can be hosted on the cloud respectively. All these versions are designed with certain specific features that are useful for customers according to their firm requirements. They go ahead and prefer the most suitable among these three also taking into consideration which version is best suited as well as offers the optimum benefits along with a good pricing range.
To understand all these above versions let us dig in some further, all the following versions are as follows:
1. QuickBooks Pro:
By hosting QuickBooks Pro, Customers may increase the capabilities of their favorite accounting software.
QuickBooks Pro Version is inclusive of all features involving payroll, batch invoicing, budgets, managing sales tax, shipping manager, multi-currencies, purchasing orders and job costing and reports.
2. QuickBooks Premier:
With SSAE-18 (Type II) certified data centres, you can experience smart, cloud-based QuickBooks Premier.
QuickBooks Premier is inclusive of all Pro version features and the additional ones involve the following: Create sale orders, inventory centre, create bills of materials and industry-specific versions.
3. QuickBooks Enterprise:
Hosting QuickBooks Enterprise provides you with several benefits, including round-the-clock assistance.
QuickBooks Enterprise holds all features of Pro + Premier and also features such as advanced reporting, managing fixed assets and accountant toolbox.
4. QuickBooks Accountant:
With all features of previous versions as well as added benefits such as client file dashboards, toggle to other editions/versions and batch void/ delete transactions. QuickBooks Accounts stands out as the best.
5. QuickBooks Point of Sale (POS):
Hosting POS solutions give businesses the most freedom and flexibility. QuickBooks POS shares all features of previous versions.
Thereafter, all the information with regard to QuickBooks version hosting on the cloud. A very particular confusion pops up which can be confusing for most of the customers. So, to end this let us resolve the question at hand.
What can be the Main Distinction between QuickBooks Desktop and QuickBooks Versions Hosting?
As presented and well established, QuickBooks Desktop solutions often entail only with one-time purchase i.e; a single time investment of software that is required in regard to your firm's demands and requirements.
The demands and requirements can involve the very obvious such as reporting, invoicing, management of inventory, observation and much more like that.
It also provides you with an open choice to install the software on your local computer for more frequent use or host it in the cloud via a cloud service provider.
Now, to end the confusion that this question brings let us closely understand the dynamic and complexity of both Hostings.
In the first case that is presented above, all files and software are preserved on the machine on which they have been installed. Whereas, in the latter scenario, mainly incorporating the cloud the software is hosted on remote cloud servers.
In order to receive QuickBooks hosting services, you need to pay for both the hosting plan you select and the cost of the desktop application. On the other hand in the case of software being a one-time investment, cloud hosting services are a recurring expense for your company that is well worth the cost for the multiple benefits.
A Few Benefits that are Shared with QuickBooks Versions Hosting are as Follows:
1. The Scalability:
You may rapidly increase your QuickBooks hosting package to meet rising customer requirements and charge only for the server resources you utilize. It is one of the most important benefits.
2. The Price Conflict:
With an aim to ensure that clients receive the most bangs for their dollars, there are low-cost hosting solutions.
3. To Guarantee Software Performance:
Along with lag-free SSD servers for QuickBooks hosting solutions, this further allows you to focus on your work rather than server maintenance and downtime.
The above-presented information has effectively guided you through the entire concept of Which version of QuickBooks can be hosted on the cloud. All the optimum versions, their unique and individual features as well as benefits are listed in this article.
All the necessary steps are presented along with the full step-by-step method guide. The article covers all the required information for a detailed deeply involved information outlook. Follow this article to avoid any unnecessary errors.
If you are still facing any issues or have any doubts concerning the above-listed information you can connect with our Dancing Numbers team 💁.
Accounting Professionals, CPA, Enterprises, Owners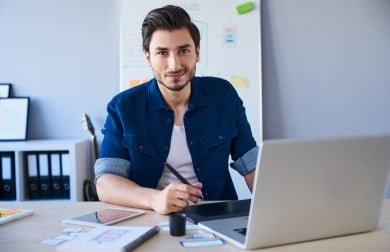 Looking for a professional expert to get the right assistance for your problems? Here, we have a team of professional and experienced team members to fix your technical, functional, data transfer, installation, update, upgrade, or data migrations errors. We are here at Dancing Numbers available to assist you with all your queries. To fix these queries you can get in touch with us via a toll-free number
+1-800-596-0806 or chat with experts.
---
Frequently Asked Questions (Faqs)
Is it Possible to move QuickBooks to the Cloud?
Yes, it is very much possible to migrate QuickBooks to the cloud with the help of the migration process. The migration process is not complex and very easy to process.
Is a Single Server Compatible with Different Versions of QuickBooks at the Same Time?
Yes, it is possible to host QuickBooks different versions on the same server. While you can use different versions and editions of QuickBooks on the same cloud desktop, the same version and edition may not be compatible with each other.
Does QuickBooks Cloud Hosting Support an Automated Backup Facility?
Yes, QuickBooks cloud hosting is supportive of the automated backup feature. And it is extremely effortless to carry forward.
From Removing Users from QuickBooks Cloud Hosting, What can be Done?
You may, of course, add or remove users at any time while utilizing the QuickBooks hosting service. This is one of the most significant benefits of using the cloud since it allows you to reduce costs when there is minimal usage and raise the number of users when your business is growing.