If you're still in the process of choosing between dedicated cloud hosting and shared hosting, then you've come to the right place. In this post, you'll learn about the major differences between the two hosting platforms, with both their advantages and their disadvantages. Then we've dedicated a whole section to help you identify the one that's right for you.
So let's look into the differences between dedicated cloud hosting vs shared hosting.
What is Cloud Hosting?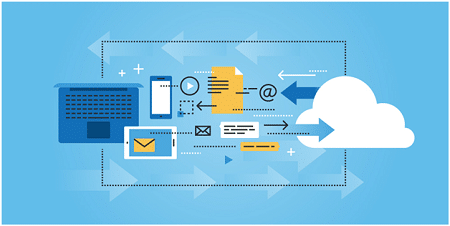 Think of hosting like a computer that you're connected to remotely. While you can see everything that is happening on this computer via your screen, the computer simply isn't there.
This computer is stored in a separate data center. All the processes that you perform are performed on this remote computer.
Data Center: The Building with Large, Powerful Computers
Data centers are buildings that store all the powerful computers and resources that users can save their data on. The information is processed at the computers in these data servers before it is made available to the user. While some companies operate their own small data centers, the others look for affordable services from hosting providers, such as Google & Amazon, that have large data centers for easier scalability.
Cloud Hosting vs. Shared Hosting – A Simple Analogy
Let's say you're having a sleepover with your friends, and there's only one bed available for everyone to sleep on. This bed can adjust three people at maximum, so all of you fit on it easily and comfortably.
Now one of you starts occupying too much space because of instant weight gain. The space left for the other 2 will reduce, and none of you will be able to sleep comfortably.
This is how cloud hosting and shared hosting work.
In dedicated cloud hosting, the server is completely dedicated to you. So all the resources of the server are at your disposal.
In shared hosting, several websites share the server, so the server resources are divided among all parties.
Cloud Hosting – For Better Performance
Here are the key pros and cons of dedicated cloud hosting:
✅ Better Performance
✅ Easily Scalable to meet dynamic requirements
✅ Reliable
✅ Pay for what you use
❌ Costlier than shared hosting
Better Performance
Cloud hosting offers you all the resources of a single server. Each resource that you configure is dedicated to you alone. So performance is automatically enhanced.
Scalability & Reliability
Apart from performance, users also enjoy scalability and reliability.
Whenever you or your website requires additional hardware resources, cloud hosting can quickly scale to meet the requirements. So if you're ever expecting an increase in website or app traffic, you can rely on the scalability of cloud hosting.
Always ready to meet your increasing demands, the on-demand scalability feature lets users optimize user experience and cost of operation.
Website Redundancy – How Cloud Computing Brings Reliability?
As the website is hosted over several servers with physical hardware dynamically allocated, the failure of one cloud server doesn't lead to the failure of your website.
As cloud computing is both scalable and reliable, it is always ready to handle the unexpected. If one of the servers is down, the other ones still provide access to your website or app.
The most important thing you get is reliability.
If websites are hosted on a server that is created dynamically, then how can you access the entire thing from a single place?
Virtualization – The Output Unifier
It's simple. With virtualization, you still get access to everything from a single point of contact. So it doesn't matter where the hardware comes from. What matters is that you have access to the resources that you need anytime, anywhere.
Simply put, virtualization makes your system think that all the resources are coming from a single place when, in actual, the resources can be split among different servers that are located in different data centers.
Pay for What You Use
To understand this concept better, we need to understand another topic: dedicated hosting vs. cloud hosting.
| | |
| --- | --- |
| Dedicated Hosting | Cloud Hosting |
| Dedicated hosting stores your data and processes information on a single piece of hardware that is solely dedicated to you. It is appropriate for large organizations that are too concerned about sharing server hardware with others. | While cloud hosting can be configured to provide the same level of performance as dedicated hosting, it dynamically creates a pool of resources by using components from different servers so that it can scale according to users requirements. |
In dedicated hosting, you pay for the whole server, while, in cloud hosting, you only have to pay for the resources that you use. So it's a scalable option for users looking for something more affordable than dedicated hosting.
Shared Hosting – For Better Affordability
As the name states, the resources of the physical hardware are shared among multiple users.
Here are the key pros and cons of shared hosting:
✅ Affordable
✅ Scalable
❌ Performance
❌ Reliability
Cost Effective
Shared hosting, a budget friendly option, divides the cost of resources among multiple users who share the server.
As the hosting provider is able to distribute the cost, they can offer services at a lower price.
So shared hosting is an economical option for users who don't require the computing power provided by dedicated cloud hosting.
Disadvantages of Shared Hosting
We've already established that shared hosting shares the resources among multiple users.
When the resources of the physical server are pulled in different directions, the amount of resources available for a single user may increase or decrease.
Further, scalability isn't available because the server is shared. There's no way to simply allocate more resources to a single user on a particular shared server.
And the power of hardware being pulled in several directions means that shared hosting isn't as reliable as cloud hosting.
Note: still cannot figure out the difference between cloud hosting and shared hosting? For a free consultation, get in touch with our cloud experts via chat or call.
Common Features
Both dedicated and shared hosting offer similar interfaces so that users can easily access the server, and install and configure useful programs.
The central control panel provides access to all the tools required to manage the server. You have the flexibility to install applications, such as WordPress, Drupal, etc, update applications and manage databases. You can even manipulate the source code on the server.
Choose According to Requirement
Essential for websites that have a large audience base or that rely on online sales, dedicated cloud hosting can quickly scale according to their requirements.
Let's say you launch an ad campaign that you expect to go viral and bring in a huge amount of traffic. If you're on a shared server, then a lot of incoming visitors may lead to server crash, leading to poor user experience.
Even if you save money on hosting, you'll lose a lot of prospects and leads. Not to mention that many prospects will come to see your business as unreliable.
So dedicated cloud hosting is right for:
Websites with a large audience base
Websites that serve as online sales platforms
Brands that are planning to try viral marketing
Brands that are expecting increased traffic during a particular season
But dedicated cloud hosting is expensive. If you're starting a blog or a new website and are in the early stages of growing your user and audience base, then shared hosting may fit your budget while meeting your requirements.
So shared hosting is perfect for:
Websites in the early stages of building audience base
New websites that aren't expecting a swift increase in traffic
Websites that isn't a major source of sale
Less demanding projects
As we've seen, dedicated cloud hosting provides better reliability, scalability and performance, albeit at a higher cost. So if you're a business that's just starting out, then shared hosting will be the option that fits both your budget and your requirements.
Accounting Professionals, CPA, Enterprises, Owners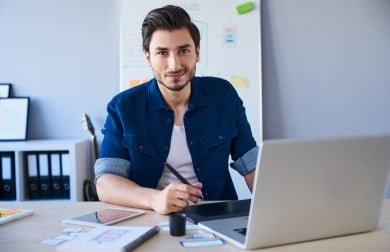 Looking for a professional expert to get the right assistance for your problems? Here, we have a team of professional and experienced team members to fix your technical, functional, data transfer, installation, update, upgrade, or data migrations errors. We are here at Dancing Numbers available to assist you with all your queries. To fix these queries you can get in touch with us via a toll-free number
+1-800-596-0806 or chat with experts.
---
Can I host my Software on a Cloud Server?
Yes, you can. You can install any program on your server, of course under the restraints of the resources allocated under your current plan. You can install various content management systems, such as WordPress, or even install an operating system, such as ubuntu and windows. So when it comes to installing a program on your dedicated cloud server or shared hosting server, you have all the freedom that you require.
However, if you're planning to store sensitive information, such as financial data, on your server, then going for a dedicated cloud server is the answer for you. Because of the shared nature, shared servers may be compromised, something that you don't want in case of sensitive business data.
Which one Gives me Better Server Uptime?
Dedicated cloud hosting is better for server uptime, as it's quite reliable because of website redundancy, which distributes the server resources across multiple servers and data centers. So even if one of the servers is down, you still have complete access to your website and data from various other servers.
And because the pool of resources is created dynamically from several servers, dedicated cloud hosting can easily scale to meet your immediate requirements. If you're expecting more traffic to your website, you can simply acquire more resources so that your server doesn't timeout.
Is there a way for me to Host QuickBooks on a Dedicated Cloud Server?
Yes, there is. You can install QuickBooks on a server that has one of the Windows server versions installed on it. After that, you can access your accounting data anytime, anywhere by simply connecting to the server. Your service provider will give you the necessary tools that you can use on your system to access everything inside the server.
You can also opt for regular backups to ensure that the most recent version of your company file is saved securely on the server. As dedicated cloud hosting is reliable, you can easily connect to QuickBooks anytime and start working on your financial data.
Cloud Hosting vs. Shared Hosting Speed – Which one is faster?
Because of dedicated resources, dedicated cloud hosting is faster than shared hosting. Since the resources of a shared server are pulled by multiple users at the same time, the speed and performance that you get suffers.
Is Shared Hosting Better?
In some aspects, depending on your requirements, shared hosting may be a better option. It's biggest advantage is affordability. The resource cost is divided among multiple users, so shared hosting is offered at a much lower price than dedicated cloud hosting.
Is Shared Hosting Good for Blogging?
Yes, if you're just starting a new blog and aren't expecting huge traffic. Shared hosting can reduce your cost of operation while providing the necessary features that you need access to.