QuickBooks has become a very commonly famous name nowadays. The very first name pops in your mind when it comes to record maintenance, bookkeeping or managing finance. This QuickBooks also comes in two variations which entails QuickBooks Desktop and QuickBooks Online. Today, we will talk about the more basic idea of accounting which means QuickBooks Desktop. It is known to be the best for traditional and complex accounting. Learn how to Install QuickBooks Desktop on Your Computer.
Save Time, Reduce Errors, and Improve Accuracy
Dancing Numbers helps small businesses, entrepreneurs, and CPAs to do smart transferring of data to and from QuickBooks Desktop. Utilize import, export, and delete services of Dancing Numbers software.
QuickBooks Desktop is a program that can be locally-installed and considered to be a top choice among small and big businesses and accountants. QuickBooks Desktop products also have three variations:
The main difference between the three is that their type is designed as per the capacity. For example QuickBooks Pro is mostly best suited for small businesses, QuickBooks Desktop Premier is for medium scale businesses. The Enterprise version is recommended for large businesses. As such, each plan progresses in terms of available users and features.
Each desktop version of QuickBooks is laced with incredible accounting tools and extensive features. These may include expense tracking, budgeting, and job costing, more than 240 integrations, and positive customer reviews. Following are the advantage listed for the QuickBooks Desktop:
Strong features
Traditional accounting
Advanced reporting
Potentially more secure
240+ integrations
Steps to Install QuickBooks Desktop on Your Computer
Step 1: Preparation for the Software Install
The very first step is to ensure that your computer is compatible as per the given system requirements.
The next step is to download your version of QuickBooks Desktop, if you have not done it already. Then you need to Save the file somewhere so you can easily locate it (like your Windows desktop).
You should have your product and license number handy at the time of requirement. You can find this information about license and product details in the original purchase email sent by the retail store. Other places you can look for this are:
Label in the Original Package
Customer Account Management Portal
If you lost the license or product number, you can recover them as well.
Step 2: Installation of QuickBooks Desktop
The first step is to open the file named QuickBooks.exe.
Then you should follow the onscreen instructions which will be prompted to you.
Then you should accept the software license agreement and select the Next button.
Finally, you need to enter your Product and License numbers and hit the Next tab again.
Step 3: Choose Which Install Version is Right for Your Business
When you install QuickBooks you have 2 options to choose from. You can also do the express install, or choose to go for custom and network.
Express install is recommended if you're:
A first-time user.
Reinstalling QuickBooks.
Then you are all set to use QuickBooks on one computer (not as part of a network of computers).
Select Express and then Next.
Select Install.
When it finishes, select Open QuickBooks.
Custom and Network install.
Custom install is recommended if you're:
You should install and save the QuickBooks backup as well in a folder other than the default location (such as on a server).
Next thing to do is to host your company files on a server.
You should be setting up a multi-user network.
Then you need to select Custom and Network Options and then hit the Next button.
Choose the option that describes how you'll be using QuickBooks.
On the next screen, you should select to change the install location.
Once done with the above mentioned, you need to select the Browse tab to decide where to put your QuickBooks folder.
After this, you should select the Next tab to initiate the install.
When it gets finished, you should select Open QuickBooks.
Step 4: Activation of QuickBooks Desktop
After the program installation is done, QuickBooks will ask you to activate and update it. Here is the prescribed process for the same:
Word of advice: You should activate it before you start the launch. QuickBooks will prompt you to activate. In case you missed it, then you can also activate it manually with these steps to activate QuickBooks.
Open the QuickBooks program.
Go to the Help menu and select the Activate tab action for activating the QuickBooks Desktop.
After this, you need to follow the steps on the screen to verify your information.
After you finish these above mentioned steps, QuickBooks gets activated and you're all ready to go.
How to Set up a QuickBooks Desktop for the First Time?
The first time steps following can be very nauseating. Do not worry, we got you the perfect knowledge base guide for the same. Here are the steps mentioned that will enable you to setup QuickBooks desktop for the first time:
Step 1: Is to register for the QuickBooks program.
Step 2: Then you should customize your Company Preferences as well as the Account Settings.
Step 3: Import Business Data to QuickBooks.
Step 4: Also you should sync QuickBooks with your Bank Accounts.
Step 5: Sync your Business credit cards.
How to Install QuickBooks on my Computer Without a CD Drive?
3 Ways to install QuickBooks without a CD drive:
The first way is to directly download the QuickBooks from an internet connection.
Another workaround can be to use the CD Drive of another networked computer and use the installation setup from that computer.
The third solution to this situation can be to use a USB drive.
How to Install QuickBooks without The CD?
You should install QuickBooks Desktop Pro 2021 on your laptop. In order to move your QuickBooks Desktop, you'll want to install it on your laptop and restore a backup copy of your company file.
At some point, you may need the support of experts. We do have a team of such experts who have stayed well versed with upcoming trends and latest updates. All you need to do is to dial our toll free number and get connected with us. We will ensure to look into the matter and resolve your unique query. You can also fill out our lead form as it will give us some query details and we will come up with the best possible solution for you.
Accounting Professionals, CPA, Enterprises, Owners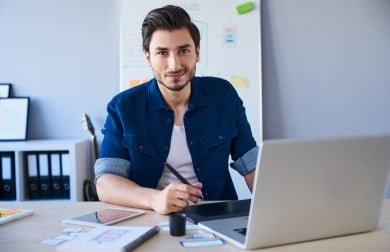 Looking for a professional expert to get the right assistance for your problems? Here, we have a team of professional and experienced team members to fix your technical, functional, data transfer, installation, update, upgrade, or data migrations errors. We are here at Dancing Numbers available to assist you with all your queries. To fix these queries you can get in touch with us via a toll-free number 1800-689-5491 or chat with experts.
---