Any big or small sized business relies on the QuickBooks software for managing their finances. These financed matters can be time consuming and demand a hell lot of accuracy. One of the superbly advanced functions of QuickBooks, inventory tracking is another feature to look for. Efficiency and accuracy are the highly appreciated features for this. QuickBooks coupled with integrated tools and programs can make you nothing less than a pro. Follow steps to Import and Update Inventory in QuickBooks.
Save Time, Reduce Errors, and Improve Accuracy
Dancing Numbers helps small businesses, entrepreneurs, and CPAs to do smart transferring of data to and from QuickBooks Desktop. Utilize import, export, and delete services of Dancing Numbers software.
There will be several situations, you need to add items to your company's QuickBooks database. It appears to be a simple process if you import data from a spreadsheet. The basic requirement for the process is to keep your data in the right format. With this approach, you can also seamlessly add new inventory items to QuickBooks.
Steps to Import and Update Inventory in QuickBooks
Step 1: You can create an Excel sheet which can have a comma-separated values spreadsheet. The data can include the inventory items you wish to import in columns with header titles. It should correspond to the column headers in your inventory list within QuickBooks.
Step 2: Then, you need to open QuickBooks. After this, you should open the company file for the business you wish to update with new inventory.
Step 3: The next step is to click "File tab" from the program menu at the top. Then you should go the "Utilities tab". And, then you need to Click on the "Import button." Choose the specific "Excel files."
Step 4: You should click on the "Advanced Import." And, then you need to click on the "Browse button" in order to locate the file that you want to import on your computer. You can consider your preference and choose from Excel and .csv files.
Step 5: As another step, you should press double-click on the filename or make it selected. Press "Open tab" If your existing worksheet is an Excel file with multiple sheets, then you need to select the specific sheet you wish to import data from. You can always select from the drop-down menu to choose a sheet in this Excel workbook.
Step 6: Then you can choose "Add New action" from the drop-down menu next to "Choose a mapping." If you set up your columns correctly in your spreadsheet, you will have no problems with data mapping, matching the columns in the Quicken inventory data with your imported spreadsheet.
Step 7: After this, you need to click on the name of the header titles which will be as per your preference in your spreadsheet to ensure the access of a drop-down menu. This drop down menu is of the Quicken inventory column headers. Then you need to choose the correct Quicken header title, if for some reason your spreadsheet header title is incorrect.
Step 8: As a second last step, you should click on the "Save action tab" when you finish the mapping header titles. After this, you need to click on "Preview" in order to see what the imported items will look like in Quicken. In case, you see any mistake, then you can click "Cancel" and try to re-map your columns.
Step 9: Click "OK" if the preview looks correct. Then you should click on "Import tab." A dialog box will appear that tells you how many records were imported and if there were any warnings or errors to be taken care of. When you are satisfied with the results, you can Click "Save." You will get an inventory list with the new items that will be visible on the screen.
At Dancing numbers, we completely understand that your business is unique. Owing to your specific business model, your business requirements can be peculiar and hard to crack as well. The need for a custom made solution to your specific business needs is something you can stay stress free about. Seeing the success rate in a short span of time, we can count some milestones as our achievements. With a little query details, without wasting much of a time, we can ensure to provide you the faster resolution.
Accounting Professionals, CPA, Enterprises, Owners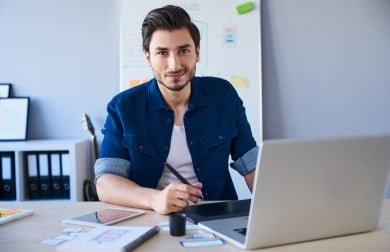 Looking for a professional expert to get the right assistance for your problems? Here, we have a team of professional and experienced team members to fix your technical, functional, data transfer, installation, update, upgrade, or data migrations errors. We are here at Dancing Numbers available to assist you with all your queries. To fix these queries you can get in touch with us via a toll-free number
+1-800-596-0806 or chat with experts.
---
Frequently Asked Questions (Faqs)
How do I Import Data into QuickBooks online?
Here's the process of importing your file:

First of all, you need to Sign in to QuickBooks Online.


Then go to the top right corner and select Settings or gear icon. Then, you need to choose the import Data action.


After this, you need to select Products and Services.


Select the Browse option which enables you to upload the file from your computer.


Another option is to upload the data from Google Sheets. For this, you just need to choose the Connect to sign into your Google account. And each sheet of data will be in your easy access.


Select the Next button.


Try to map your information to your best knowledge.


Then hit the Next button as the final step.
When should you Adjust Inventory?
There will be several situations where you may need to apply adjustments to your inventory. In other words, the negative inventory quantity adjustments are often required to address. Some of the examples are listed below:

Waste entry is best defined as an Expired or obsolete inventory (can be commonly found in the track record of food and consumer goods).


Breakage Entry: An entry that has damaged goods listed that cannot be legally sold as new.


Shrinkage is another kind of inventory which can be counted as goods lost to theft.


Write-offs: Inventory lost to other reasons.
How to Record Inventory Adjusting Entries?
Adjustments for inventory losses can be done via two accounting entries. First of all, the amount of loss is entered as a credit to an inventory asset account. Another entry will be a corresponding debit entry, which is made to the appropriate expense account. This account may be called a "loss of inventory" or "write-down of inventory" account. This approach will keep your inflow and outflow of funds and investment in check.