The POS or point of sale is a system where your customers make payments for the product and services that you sold to them. And QuickBooks point of sale system is a retail POS system used majorly by small and medium businesses. Apart from the payment facility it also provides inventory and customer management tools, merchandise planning, etc.
Save Time, Reduce Errors, and Improve Accuracy
Dancing Numbers helps small businesses, entrepreneurs, and CPAs to do smart transferring of data to and from QuickBooks Desktop. Utilize import, export, and delete services of Dancing Numbers software.
So, let us go right away towards our question, that is, can we share the inventory between QuickBooks and QuickBooks POS? Well, yes, it is possible with the help of the financial exchange process, that allows the sharing of information between QuickBooks and QuickBooks POS. The process is really beneficial as it decreases the workload or duplicates efforts to a great extent as you would not have to enter the same information twice at different places.
Process Steps for Sharing the Inventory between QuickBooks and QuickBooks POS
You are required to follow the below process stepwise to initiate the inventory sharing process between QuickBooks and QuickBooks POS:
First of all, go to the edit on the top and click on Preferences.
After that, in step two you need to go to the left pane, click on integrated applications, and then you need to go to the company Preferences tab.
Now under the company preferences tab, from the applications list click on QuickBooks Point of Sale. After that, click on Properties.
Under Properties, in the Access right tab, you need to click on the option "Allow this application to read and modify the company file".
In the last step, you need to click on OK in both preferences and properties window.
For Setting up a QuickBooks connection in a POS system, you need to Follow the below Steps:
First of all, you need to go the File > then Preferences > Company.
After that go to the financials and click on "Set up QuickBooks Desktop connections" in point of sale.
You need to click on "Let me choose a new company file" even if you have previously used the connection to QuickBooks. It would not affect your data in any way.
Now log in to QuickBooks as an admin once prompted and click on Next.
Now QuickBooks point of sale system is activated for sharing the data with QuickBooks financials. You just need to click on Finish to complete the entire process.
For Initiating the Financial Exchange Process, you need to follow the below Process Steps:
First of all, you need to click on Point of sale > End of day procedure on QuickBooks POS integrated platform.
The End of day screen will appear and you need to click on Exchange data with QuickBooks Desktop if it is not already done.
After that, you need to select the desired End of the day option and click on OK to complete the process.
You can also complete this process manually by clicking on the financial menu > financial centre > click update QuickBooks now.
Accounting Professionals, CPA, Enterprises, Owners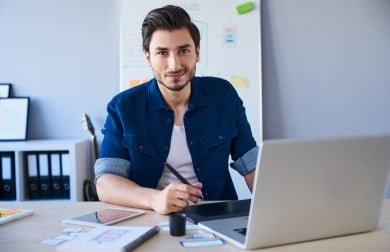 Looking for a professional expert to get the right assistance for your problems? Here, we have a team of professional and experienced team members to fix your technical, functional, data transfer, installation, update, upgrade, or data migrations errors. We are here at Dancing Numbers available to assist you with all your queries. To fix these queries you can get in touch with us via a toll-free number
+1-800-596-0806 or chat with experts.
---