You can purchase a subscription to QuickBooks Advanced Inventory through QuickBooks Desktop Enterprise. It offers an extensive collection of inventory management solutions that can assist companies in tracking, organizing, and managing their inventory more successfully. The characteristics and advantages of QuickBooks online advanced inventory, QuickBooks enterprise advanced inventory, and QuickBooks online will all be covered in this article.
Save Time, Reduce Errors, and Improve Accuracy
Dancing Numbers helps small businesses, entrepreneurs, and CPAs to do smart transferring of data to and from QuickBooks Desktop. Utilize import, export, and delete services of Dancing Numbers software.
Understanding of QuickBooks Advance Inventory
Businesses may more precisely and effectively manage their inventory with the aid of QuickBooks Advanced Inventory. Numerous Position Tracking, Bin Location Tracking, Barcode Scanning, FIFO Costing, and lot or serial number tracking are among its characteristics. Businesses with complicated inventory requirements may find these features to be especially useful.
QuickBooks Enterprise Advance Inventory
QuickBooks Online Advance Inventory
QuickBooks Desktop Advance Inventory
Advance Inventory in QuickBooks Enterprise
The advanced inventory features in QuickBooks Enterprise raise the bar for inventory control. It provides all the functions of QuickBooks Advanced Inventory in addition to new features like improved pick, pack, and ship efficiency and mobile barcode scanning. As a result, it is an effective tool for companies that need to handle big amounts of inventory spread across numerous sites.
Maintaining, tracking, and simulating moving goods are all possible with QuickBooks Advanced goods, an add-on Enterprise feature. A business can: using QuickBooks Advanced Inventory:
Utilize a single dashboard to control your inventory process.
Bin, lot, or serial number tracking
Use bar code scanning software on mobile or desktop
Tracking other costs will help you control your inventory's true costs.
Numerous advantages are provided by QuickBooks Enterprise Advanced Inventory. For organizations with many inventory sites, QuickBooks Advanced Inventory is very helpful since it gives you a complete picture of how your inventory system is operating. It also contains all the necessary features, so you don't need to use a different inventory management program.
QuickBooks Online Advance Inventory
Similar inventory management tools are available in QuickBooks Online Advanced Inventory, a cloud-based alternative to the desktop version. Businesses may manage their inventory in real-time from any device with an internet connection, track inventory across various locations, and set reorder points.
To activate QuickBooks Online Advanced Inventory, follow these steps:
Go to Settings and select Account and settings from it.
Choose the Sales tab.
Click on the Edit icon under Products and services to make changes.
On sales forms, turn on the Show Product/Service Column option.
Turn on the track quantity and the price/rate and Track inventory quantity on hand options.
To make the changes effective, click on Save button and then click on exit button.
Advanced Inventory in QuickBooks Desktop
A comprehensive collection of options is available for controlling inventory in Advanced Inventory in QuickBooks Desktop. It offers features like FIFO costing, which may help firms precisely determine the cost of their inventory, and bin position monitoring, which can help organizations keep track of where products are stored in their warehouse.
A wide range of options are available in QuickBooks Advanced Inventory for controlling inventory. The advanced inventory tools in QuickBooks Desktop Enterprise, QuickBooks Online Advanced, or QuickBooks Desktop can aid in more efficient inventory management and better business decisions. With its many features, QuickBooks Advanced Inventory is an effective tool for any company with complicated inventory requirements.
What is the Reason People Turn off Advanced Inventory in QuickBooks?
QuickBooks advance inventory features are very useful for business as it helps in managing barcode scanning, fulfilment of discounted order, reports in-depths, tracking of lot number and other things. Following are the reasons to turn off the advance inventory in QuickBooks:
Slow down Your QuickBooks Application.
It Shows Different Quantities in report and in Your Hand.
It Automatically Creates the Multiple Duplicate Inventory.
When QuickBooks Desktop Inventory Tracking is Turned off, Changes occur?
Following are the changes which take place after turning off inventory in QuickBooks:
QuickBooks automatically saves your site related data which you entered but it is not visible and accessible to you.
Automatically hide all the site related columns, fields, reports from the interface of QuickBooks.
QuickBooks will not assign any inventory related transaction for any site.
Stop using First in First Out sequence.
Stop using Barcode Scanner.
How to Turn off Advanced Inventory in QuickBooks
QuickBooks Advance Inventory is very useful in business as it helps in managing and tracking needs of the inventory. But still many of the users want to turn off the advance inventory in QuickBooks because of that how it affects the system. As, many of the people want to manage their inventory manually.
Following are the steps which are used to turn off advance inventory features in QuickBooks Enterprise which you didn't require:
Navigate to the Edit menu and then select preferences.
From preferences select items and inventory and then navigate to the company preferences tab.
Click on the Settings of Advance Inventory.
Unmark the Features which you want to stop:

Multiple Inventory Locations: Clear the inventory for multiple locations by unticking the box.
Serial/Lot Number: On the Serial/Lot numbers tab, untick the Enable Lot/Serial numbers checkbox.
FIFO Tab: To clear the use of FIFO, go to the FIFO tab and untick the checkbox.
Barcode Scanning: Untick Enable Barcode Scanning on the Barcodes tab.

In Advance Inventory settings click on the OK button.
Navigate to the preferences window and click OK button.
A message will pop up in front of you, hit the OK button.
How to Turn off Multiple Inventory Location (MIL) Feature in QuickBooks Online
QuickBooks advance inventory automatically creates multiple locations in order to store your data. In case if you don't want to use this feature then you can turn off this feature from your QuickBooks Online. So, following are the steps which you need to follow for turning off the feature:
Navigate to the upper right corner of your system and click on the Gear icon.
Go to and select on the Account and Setting option.

Got to the Sales icon and click on it.
In Product and Services section click on the Edit Button.
In sales form, Turn off the Show Product/Services options.
Turn off the Track Inventory Quantity and Price Rates option.
Once done with above steps click on the Save button.
Hit the Done button and exit from the screen.
Above mention article is providing you detailed information of QuickBooks Advance inventory but still if you face any issue then you can connect with Dancing Numbers team via LIVE Chat and get help.
Accounting Professionals, CPA, Enterprises, Owners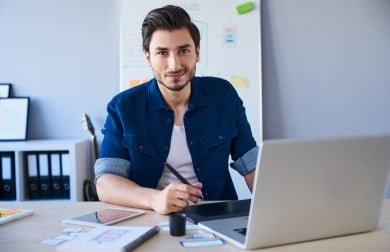 Looking for a professional expert to get the right assistance for your problems? Here, we have a team of professional and experienced team members to fix your technical, functional, data transfer, installation, update, upgrade, or data migrations errors. We are here at Dancing Numbers available to assist you with all your queries. To fix these queries you can get in touch with us via a toll-free number
+1-800-596-0806 or chat with experts.
---
Frequently Asked Questions
What is the Purpose of Advanced Inventory in QuickBooks?
A complete set of inventory management capabilities are available in QuickBooks' advanced inventory feature. Businesses may track inventory across various locations, enter data quickly and correctly via barcode scanning, and use FIFO costing to determine the cost of their goods.
Is Inventory a Part of QuickBooks Advanced?
Yes, a complete set of inventory management capabilities is included with QuickBooks Advanced. These include tracking of numerous locations, tracking of bin locations, barcode scanning, FIFO costing, and tracking of lots or serial numbers.
In QuickBooks, How Can I Acquire Advanced Inventory?
You must subscribe to QuickBooks Desktop Enterprise's Advanced Inventory add-on module in order to use advanced inventory. You can enable the Advanced Inventory capabilities under the Items & Inventory Company Preferences once you've subscribed.
Is Inventory Tracked by QuickBooks Online Advanced?
The inventory tracking tools of QuickBooks Online Advanced are present. Businesses may manage their inventory in real-time from any device with an internet connection, track inventory across various locations, and set reorder points.
How can I Activate or Deactivate QuickBooks Enterprise's Enhanced Inventory?
In QuickBooks Enterprise, go to the Edit menu, choose Preferences, then Items & Inventory, and finally Company Preferences to enable the Advanced Inventory function. Check the box next to Advanced Inventory Settings after confirming that the inventory and purchase orders are active. Simply deselect the Advanced Inventory Settings checkbox to disable it.
What Advantages QuickBooks Advanced Inventory Users Receive?
Businesses can gain a number of advantages from utilizing QuickBooks Advanced Inventory. It can help to increase inventory management effectiveness, accuracy, and real-time visibility into stock levels. Additionally, it can assist firms in making more educated judgements on sales and purchases.