Do you know what an inventory is? Let's understand. Inventory is an indispensable asset for any company. Inventory is the component part and the raw part utilized by the company for production of goods or selling it. Company use different methods to manage inventory as it plays important role to ensure that there is an enough stock or not in company for production and selling. Learn how to add inventory in QuickBooks Desktop & Online.
Save Time, Reduce Errors, and Improve Accuracy
Dancing Numbers helps small businesses, entrepreneurs, and CPAs to do smart transferring of data to and from QuickBooks Desktop. Utilize import, export, and delete services of Dancing Numbers software.
To put it simply, inventory is the counting or listing of items. By keeping stock, both the retailers and manufacturer can work smoothly i.e if they have proper record they can easily produce/manufacture or sell products. Inventory describe any goods which are ready to purchase, it directly affects organization financial health. Inventory has many types that are:
Raw Materials
Components
Work in Progress
Finished Goods
Maintenance, Repair, Operations Goods
Packing of items and Packaging Materials for the items
Safety Stock of item and Anticipation Stock for the item
Decoupling Inventory
Cycle Inventory
Service Inventory
Transit Inventory
Theoretical Inventory
Excess Inventory
Inventory plays a vital/important role in company financial power, so it is very important to record it in accounts aptly. Inventory turnover helps organizations in decision making. Also, it enables them to take strategic decision for marketing, manufacturing and pricing of the goods.
QuickBooks Desktop have inbuilt feature of inventory. It helps in managing inventory. It also helps in keep a track of the inventory that is in stock. With this Feature of QuickBooks Desktop, you can easily keep a tab on inventory value after every sale and purchase of the goods. This feature helps in meeting the needs of the company by keeping proper check on the items/goods which are in warehouse. There are two conditions in this i.e
If there are too many items in the warehouse they are the head on charges for the company.
If there is low number of items in the warehouse the customers might look for it from somewhere else.
So, QuickBooks inventory Desktop helps in keeping stock up to date, so that company never encounter problem of high or low number of items in stock. QuickBooks inventory Desktop also has feature of Set the reminder. Setting of reminder helps in reminding you to know when the inventory is low after a certain point.
How to Set up Inventory in QuickBooks Desktop?
Managing the finances wing of the company can be a cumbersome task and at times gets overwhelming. During these situations, you cannot afford to drop the world behind and stay hooked on managing finances and accounts only.
Let's get started with the steps involved.
To start with, first, open QuickBooks Desktop.
Choose Edit from the Menu option.
Select Preferences.
In the next step, Navigate to the list which would be located on the left and tap on Items & Inventory.
Press the Company Preferences tab and make Inventory and Purchase Orders active by checking the box.
For this step, tap on OK and you would find a warning message which would display a message that will suggest the software close all its open windows so that it can change this preference.
Tap on OK on the warning message.
When you are done with setting up the inventory feature in QuickBooks, the next mandated action that follows is to start adding the inventory.
Why You Should Enter Items into QuickBooks Online Inventory?
Every business needs inventory since it allows you to keep track of your product stocks, sales, and when to reorder them. It also enables you to calculate whether you are making a profit on each product, whether you are losing money on it, and whether you should keep selling it or stop. The following list includes some advantages of uploading inventory to QuickBooks Online:
QuickBooks might keep track of the total cost per item sold over the course of a month.
It can help you in monitoring the sales of every product that is sold on your online store and identifying which products are not selling well enough to permit restocking.
With the help of this application, you may access all of the information about the products in your inventory and contact your supplier in advance to request a quote for the things that are selling quickly.
Adding of Inventory in QuickBooks Desktop
Once you turn on the feature of Inventory in QuickBooks Desktop. Steps to add inventory items in QuickBooks Desktop. The following are the Steps:
Select the services icon on the home page of QuickBooks.
After selecting it select items.
From the item dropdown menu select item and the click on New.
Click on type and from the type dropdown click on the Inventory Part. The number of options are displayed which is to be filled. The options are:

First enter item identifier in Item name/number field. In this one has to give the name of the items or serial number of the item. It helps in tracking, searching and identify item in future as per company need.
If you are using QuickBooks premier or above version then only fill the unit of measure field otherwise leave it blank.
Fill the purchase information in purchase field.
Fill the sale information in sales field.
After filling purchase and sales information QuickBooks automatically detect COGS account i.e Cost of Goods Sold Account.
In Income Account section fill the income account of the inventory. This will help in tracking income from this inventory.
After filling all the required information click on OK.
1. Turning on Advance Inventory Feature in QuickBooks
Advance inventory feature in QuickBooks Enterprise desktop help in using fallowing options. The Options are:
FIFO costing (First in First out Costing).
Multiple Location inventory.
Bar Code Scanning.
Bin or Lot Tracking.
Serial or Lot Tracking.
Sales Order Fulfillment Process.
Following are the steps to Turn On Advance Inventory feature in QuickBooks Enterprise Desktop. Steps are:
Choose Preferences option in the Edit menu.
Click on Items and Inventory from the left panel.
Select Company preferences from Items and Inventory drop down menu.
Tick on the inventory and purchase orders. It will bring it to active mode.
Click on Advance Inventory Setup.
If you are unable to set it then synchronize the license data online so that QuickBooks can recognize it.
Select the help menu.
Select manage my license in help menu.
Click on Synchronize License the data Online.
Advance inventory setting is active now. User can use its feature in adding inventory in QuickBooks Desktop.
2. Enable Inventory Management
To enable inventory management one should follow the following steps, They are:
Open the main menu then click on Edit from its dropdown.
Select Preferences as per company requirement.
After selecting preferences, from the left panel click on items and inventory.
Then again come to company preferences tab and tick the option of "Inventory and Purchase Orders are Active".
In last click OK.
Inventory tracking is available in many versions of QuickBooks Desktop but the Pro version of QuickBooks Desktop Cannot use the FIFO (First In First Out) and LIFO (Last In First Out) method to track inventory.
3. Setting up Inventory for Tracking in QuickBooks Desktop
Once you created inventory in QuickBooks Desktop now you can easily track inventory in it as per your requirement. Following are the steps to track the inventory:
Select items and services from the Dashboard.
Click on the item and then select new.
Select inventory part.
Input all the important details like name of item, serial number of item etc.
Click on income account and select the account to track the inventory item.
Input all details of the inventory item which is asked.
Then click OK.
How to Add Inventory in QuickBooks Online
QuickBooks inventory online is the great solution for the inventory management. It provides both Features and Flexibility to the user. Following are the steps which are to be followed:
1. Enable Inventory Management in QuickBooks Online
In QuickBooks management and tracking are not enable default, you have to enable it. In order to enable these feature your QuickBooks must have subscription plan if it is there then only you can enable these features. To know subscription plan is enable or not just follow the following steps:
Select Gear On Icon.
Click on Account and Setting.
Click on Billing and Subscription.
Click on view plan in order to view full plan.
If the subscription plan is enable the its good otherwise enable it.
2. Enabling of Inventory Tracking in QuickBooks Online
To enable Inventory tracking you have to follow these following steps:
Firstly you have to go to setting on home page.
Then Select Account and Setting.
Then Choose Sales Option.
From sales option you have to go to Product and Service section.
Then just click on edit.
Now, you have to enable all the following features:-

In sales forms, show Product/Services column.
Track the inventory quantity in hand.
Track the Quantity and price per rate.

Click Save and it is done.
3. Input Details of the Items
It is important to input all necessary information of the item which is to be created. The information is like Product name, Product number, Product category etc. You can enter additional information of your inventory for better management of the data. You can also import excel sheet on QuickBooks Online if you created data of your inventory on excel sheet. Following are the steps to be performed to input information of the item:
Select Sales from the main menu.
Select product and services.
Select New or Add product and services.
Select the inventory.
Enter all the necessary information of the item. You can also add HSN no. of the items. By this information you can easily search or track the item easily in future.
Enter the unit for the item in Unit drop down menu.
Select the appropriate category for the item from the category drop down list.
Enter the quantity of the item available in stock in quantity of item block.
Select the date for tracking the item from the date field. Automatically tracking of item starts on the selected date.
Add low stock alert. It helps in giving you alert or reminder when stock in low in warehouse. It also start automatically when you enable it.
Select the appropriate account for your item from the inventory asset account dropdown menu.
You can also create new asset account to track item by clicking on inventory assets.
Now go on Sale form.
Add full detail information of product which you want to be seen on invoice, which is to be sent to the customer.
Input the Price/Rate of sale.
Click on income account dropdown menu open.
Select account to track the item or you can also add new account.
Select or check the option of inclusive of tax.
Click on Tax dropdown menu opens.
Select the appropriate tax rate which is applicable on that inventory item.
Now go to the purchase form.
Add description of the item which is to be sent to the vendor and this description will be displayed on the bill which is to be send to vendor.
Click on Expense Account dropdown menu appears.
Select the cost of sales which are used for tracking goods that are sold by the company.
Mark the inclusive tax option.
Click on purchase tax the drop down menu appears.
Select appropriate purchase tax for the item or add new one.
Add reverse charge which is related to the item as your wish.
If you prefer any item from the supplier you can add it here.
The item can be reorder repeatedly by the supplier.
After completing all the steps click on save.
Now you are done with it.
How to Add Inventory Products in QuickBooks Online
Inventory should be added to QuickBooks for each purchase and sale. Then, so that you don't have to, let QuickBooks adjust the amount on hand as you work. Once everything is set up, adding items to sales forms and managing inventory in QuickBooks is easy. If you buy and sell products and services but don't keep track of them as part of your inventory, here's how to add items to QuickBooks.
Learn About Product and Service Types
Inventory: Products that you sell and keep track of quantity. For QuickBooks Online Plus and Advanced, inventory features are offered. Here's How to turn on use inventory features.
Non-inventory: Items that you buy or sell but don't have to keep track of amounts. For instance, you wouldn't sell directly the nuts and bolts you use for installation work.
Service: Services you offer to customers.
Bundle: Several groups of services or products that you sell as a single item such as a basket of gifts.
Step 1: Turn on Inventory Tracking
You add inventory items, and make sure to enable inventory tracking.
Step 2: Add the SKU, Category, and Name of Your Product.
Add your inventory products once settings are in order.
Select Products & services under Get paid & pay.
Choose New or Add an product or service. Next, you have to choose Inventory.
For the thing you are tracking, enter a Name, SKU, or Category. Using categories will help you organize your goods and services so that they are simpler to find.
From the Unit* ▼dropdown menu, you have to choose the unit.
From the Category ▼ menu, Choose the appropriate category.
Step 3: Add Your Product's Quantity, Inventory Asset Account, and Reorder Point
Include the Initial Quantity on Hand for your product. Then, in the As of date column, enter the date that you first began tracking that amount.
To receive notifications when it's time to reorder, add a Reorder point. That third rectangle that you see is.
Inventory Assets should be selected from the ▼ dropdown menu for the Inventory Asset account. This account is used by QuickBooks to track the cost of all the stock you have (or inventory value).
Step 4: Add the Sales, Tax, and Purchase Information for Your Product
On sales forms, add a description of your product. This is visible on any documents you send to customers, including invoices and sales receipts.
Then add the Unit price
Add the Sales Rate or Price.
Find the account you use to track your sales by selecting the Income account ▼ drop-down.

Note: Use a QuickBooks income account that has already been set up for you, as a tip. However, if you require a new account, click + Add new at the top of the drop-down list. maybe first read up on the chart of accounts.

If applicable, you have to select the Inclusive of tax.
Choose the Sales Tax Category ▼ drop-down and indicate the appropriate tax rate for the purchased item. Set up sales tax in QuickBooks if you can't see this drop-down.
On order forms, Include a description of your products. Bills, purchase orders, and other documents you send to vendors will reflect this.
Add the Cost of the product. Don't worry if this changes. When you purchase supplies, you can still enter the most recent pricing.
Choose Cost of Goods Sold from the drop-down menu for the Expense Account ▼. QuickBooks uses this account to keep track of the costs associated with the products you sell.
If applicable, Click the Include Purchase Tax option.
Choose the appropriate Purchase Tax from the ▼ drop-down menu for purchase tax.
A Reverse Charge is added.
Choose a preferred vendor. You may quickly reorder this product since QuickBooks remembers your preferred provider.
Now you have to select Advance options.
SKU or category addition for the thing you are tracking. Note: You can categorize your products and services into categories to make them simpler to search.
At last, You have to click on Save and then close it.
You can use the same steps to set them up as you start selling new products.
So that's easy to enter and maintain your inventory in Desktop and Online QuickBooks. It makes your work easier, faster, and correct in compare to other way. Just following these simple steps, you can easily understand how to add inventory in QuickBooks Desktop and QuickBooks Online. Do it once make it easy for future details.
In case you find trouble in working on it, you can connect with Dancing Numbers team via LIVE CHAT. We are usually equipped to solve our customer queries. Contact us we will give you instant solution. We can give you solution in any way you want i.e through chat process or on a call or through screen sharing. We are always ready to help our customer and give our best. So, now leave other way of adding inventory. Just add inventory in QuickBooks desktop and online. It will give you exact value of the inventory of your company in just few seconds. If any problem occurs in this we are here to serve you don't worry.
Accounting Professionals, CPA, Enterprises, Owners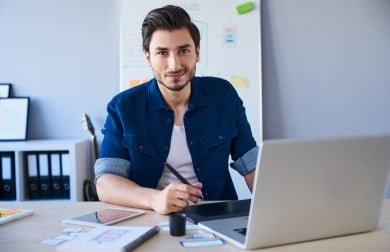 Looking for a professional expert to get the right assistance for your problems? Here, we have a team of professional and experienced team members to fix your technical, functional, data transfer, installation, update, upgrade, or data migrations errors. We are here at Dancing Numbers available to assist you with all your queries. To fix these queries you can get in touch with us via a toll-free number
+1-800-596-0806 or chat with experts.
---
Frequently Asked Questions (Faqs)
Can I Add New Inventory in QuickBooks Desktop?
Yes you can add Just go to menu then open the list, Select the item, Choose new and now add all information for adding inventory in QuickBooks Desktop.
How can I Adjust Inventory in QuickBooks Desktop?
Select the vendors and inventory activities the adjust the quality or value for the item then click on OK, your inventory is adjusted.
Can I Add Images in the Inventory Items, if Yes' How?
Currently, adding images of each inventory is unavailable in QuickBooks but you can attach image or file type like invoice to the transaction.
What is the Meaning of QBD?
QBD stands for Quality by Design.
How to Add Product and Services QuickBooks online?
Just follow four easy steps in order to add it:

Add new product and services.


Add purchasing information of service and product.


Track all product and services item.


Delete product and services items.
What is the Core Importance of the Inventory Feature in QuickBooks? What are the Benefits Associated with it?
Managing inventory is no joke and takes a lot of effort to keep track of. With the Inventory feature, QuickBooks makes managing inventory super easy and effortless for you.
Here are a few of the crowned benefits of the feature:

Keep a close watch on all the business items which are currently present in the stock.


After every purchase or sale of an item/items, you can start tracking the respective inventory value.


Keep a count of items present in the warehouse since excessive pile-up of stocks might bring in head-on charges while a shortage of stock will compromise sales of the company.


Verify the existing condition of items present in the warehouse.
Once I have Set up the Inventory Feature in QuickBooks, What are the key Actions I can Start Leveraging?
When you are all set up with QuickBooks inventory feature, you can start leveraging:

Keeping inventory records updated


Set reminders before stock runs out beyond a certain point


Manage inventory seamlessly
Actions or Activities will the Advanced Inventory in QuickBooks Desktop Enterprise be helpful for me
Advanced Inventory in QuickBooks Desktop Enterprise is the more technically sounded level of managing your inventories in QuickBooks.
Here are the beneficial activities you can unlock from this:

Sales order fulfilment process


FIFO costing


Bar code scanning


Serial or lot numbers


Bin or lot tracking


Multiple location inventory
Would I be Able to Set up the Non-inventory Parts too in QuickBooks?
Yes, you can set up the non-inventory parts in QuickBooks. In doing this,

Visit the Home Window and tap on Items and Services.


Hit the cursor on the Item button and choose New; this will open a new window.


Choose Non-Inventory from the drop-down menu.


On the Item Name/Number field, enter the name for the respective item and choose the account for which you are wishing to link.


If needed, consider filling out the remaining info for the item and click OK to start adding the non-inventory part.