QuickBooks, initially launched in 1992 as a business software application for small businesses, has evolved to accommodate business owners of all calibers. With a rich range of dedicated plans for various markets, and awesome features for retailers, nonprofits, and the construction industry, QuickBooks Desktop has developed loyal users who won't change until they die. QuickBooks Desktop has a loyal following while it delivers on its features and capabilities, whether you are using a PC or Mac. QuickBooks Desktop is efficient and customizable, a good value for anyone in need of small business accounting software. Learn the Hidden Features in QuickBooks Desktop.
Save Time, Reduce Errors, and Improve Accuracy
Dancing Numbers helps small businesses, entrepreneurs, and CPAs to do smart transferring of data to and from QuickBooks Desktop. Utilize import, export, and delete services of Dancing Numbers software.
New features are added each year, and those that have been available for a while are often updated with new features to work better with today's software. QuickBooks Desktop is loaded with features. However, it's likely that you haven't been aware of these features. With some brand new, others being around for a year or two; all of these features are meant to make it easier to manage your business.
List of Hidden Features in QuickBooks Desktop
Many of the features in this version are found in each QuickBooks Desktop version, with a few exclusive features being included for Enterprise users. Anyone can benefit in their personal accounting software, but if you use QuickBooks, these features are worth exploring further.
1. Automated Payment Reminders
For your money making strategies, thoroughly collecting accounts receivable is a necessary task that can be taxing on you. This figure might change once you use an automation tool that lets you increase productivity without increasing over whelmed employees in your office. You can automate the process of sending out reminders for late payments by setting up automated payment reminders in QuickBooks Desktop. With its incredibly helpful reminder, this feature goes one step further by identifying delinquent customers and sending out an email notification.
Not only can the automated payment reminders feature generate reminder emails, but you can set your own parameters for the email so that it contains individualized or employee specific messages. It's up to you. And you don't have to wait until it's past the due date. You can send out a gentle reminder days before the payment is due, and then follow up with a stronger reminder if the payment is not received. All of your reminder emails will be personalized and will reflect the needs of your customers. If you don't use any other QuickBooks Desktop feature, you should use this one.
2. Add P.O. Number to Customer Correspondence
If you're sending invoices to your customers via email, it's helpful to include an order number so that they can make future purchases. To use this feature and create a form, just access your Company Preferences and then select the Send Forms option. Once in the form sending screen, find your customer's preferred contact option type, then save your changes on the way out of the form creation page.
By the time you complete this process, the P.O. numbers will automatically be put into the subject line of your email messages to send invoices to customers. Sometimes writing a P.O. can be difficult, but using this feature makes it easier for your customers to match the invoice they just received to the P.O. They also make them open your emails, which is helpful, as it's harder to ensure new customers are signing up when they don't open your emails.
3. Customized Payment Receipts
QuickBooks Desktop now allows users to personalize many forms, like invoices, statements, and purchase orders. QuickBooks 2021 add-ons one more form that you can also customize-payment receipts-to aid in the payment process. You can now add your logo, color scheme, and anything else you want to the payment receipt to create visually appealing pieces of communication with your customers. With this tool, you can adjust the layout, fonts and design of a receipt so it looks exactly how you want it to. With the ability to add additional details, this tool enables you to produce a customized and truly unique receipt that fits any need.
4. Create Customer Groups
If you already have customers grouped into various categories, like their payment, you'll appreciate this feature to create customer groups. This allows you to further categorize your customers by location, payment type and even the amount of time they have been a customer. You can use the same Customer List feature you would use when setting up the automated payment reminders to create new groups of customers. With rules based grouping, you can include the details you'd like in order to utilize new groups in order to help your business.
5. Advanced Bank Feeds
QuickBooks, one of the first applications to offer automatic bank feeds, reduced the amount of time spent manually recording business transactions while making the bank reconciliation process easier. QuickBooks Desktop comes with multiple bank feed modes so you can match transactions and have them imported into your established system or register as a new one. New transactions can be created if none are found otherwise they will match the ones already in your account that you downloaded from the bank. In the latest version of QuickBooks Desktop, it's called Advanced mode, giving users more tools to manage their accounts.
Users can automatically screen out custom transactions in their bank and apply rules with this update. With the rules created, you can search for specific transactions and place it in the correct categorical, eliminating a need to browse through all of them. There are many features that let you quickly and easily manage your transactions, make corrections, confirm matches, and download transactions. There is also a place to manage unrecognized transactions or view all downloads.
6. Smart Help
The Smart Help feature on the QuickBooks Desktop will help you find the right help resources based on your needs, clearing up any confusion. With the Smart Help option in QuickBooks Desktop, users will find relevant help content without having to search around for it. In addition, community content is seamlessly included. For personal and business customers, the service offers convenient access to support center and a live chat. Intermittent internet users can still take advantage of these options. These services provide a better customer experience in general.
7. Receipt Management
Do you struggle to keep track of employee receipts? Does your company struggle to keep track of its employee receipts? The new Receipt Management feature has allowed users to attach receipts to expenses. Users simply need access to a mobile phone, which can be used with the application by taking a picture of the receipt and attaching it to the expense. QuickBooks now has the ability to pull your financial information from online bank feeds, giving you a chance to manage your money with tools that a business manager would.
8. Track Invoice History
With Track Invoice History, you have access to all pertinent information about any invoice. It's standard functionality is easy enough to integrate into QuickBooks Desktop. While Track History information is readily available to a user, it's helpful to have all invoice details in one centralized location. If a user requires more information about an invoice, they can easily log back into their account and access those records.
9. Barcode Label Prices
A new feature that is included in the 2021 release of QuickBooks Desktop Enterprise is to let you include the price of a product on any barcode it creates. This is only available with QuickBooks Desktop Enterprise. With a single screen you can add the price for all inventory items related to an entry by selecting the Include Item Sales Price option. With this new feature, retailers will have the option to generate pricing on the print for that item. This is especially helpful for stores that have had to add a pricing label to their merchandise and also consumers will now be able to scan a barcode label in order to see an alternate price.
10. Alternate Vendor Reports
The Alternate Vendor Reports feature allows you to choose to display pricing information for up to four alternate vendors. The tool makes it easy to view pricing information and compare suppliers on your site and four alternatives in case of a vendor being out of stock or unable to provide the product you need. It makes it convenient for users to order an alternative from their choice, should the preferred vendor be out of stock.
11. Landed Cost
With the price of each item adjusted for its related shipping, transportation and other costs, you can accurately estimate your final cost with Landing. Using inventory costs against parameters like quantity, value, freight, duties, weight, or volume will provide the reader with more accurate product cost. Make sure your landed cost is showing up in your inventory by using the Advanced Inventory Settings in the Preferences feature.
12. Attachments
QuickBooks allows customers to have a receipt, contract, PO, etc. Attachments are attached within the same screen and add quick information and records for the customer. The Add Attachment button can be found in the edit section of Quickbooks. With the Attachments icon on the Settings Gear Icon you can find the attachments you have entered in all records. The Advanced functionality is available from QuickBooks and allows for continuous file management.
Accounting Professionals, CPA, Enterprises, Owners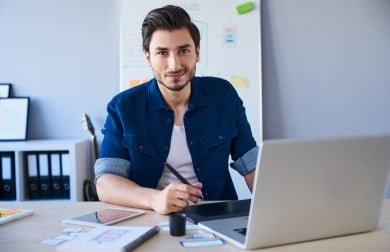 Looking for a professional expert to get the right assistance for your problems? Here, we have a team of professional and experienced team members to fix your technical, functional, data transfer, installation, update, upgrade, or data migrations errors. We are here at Dancing Numbers available to assist you with all your queries. To fix these queries you can get in touch with us via a toll-free number
+1-800-596-0806 or chat with experts.
---