Whether QuickBooks Online or QuickBooks Desktop accounting software is being used, creating a completely custom report in QuickBooks is a difficult task. However, there are several ways. However, there are several ways with the help of which you can utilize the existing report templates to make a custom QuickBooks accounting report. The good thing is if you are aware of how to create a report in QuickBooks, then preparing a custom reports in QuickBooks Desktop and Online will be very easy.
Save Time, Reduce Errors, and Improve Accuracy
Dancing Numbers helps small businesses, entrepreneurs, and CPAs to do smart transferring of data to and from QuickBooks Desktop. Utilize import, export, and delete services of Dancing Numbers software.
Let's learn in detail how to create custom reports in QuickBooks Desktop and Online.
How to Create Custom Financial Reports in QuickBooks?
Before we begin understanding how to customize reports, we need to understand how to customize reports in QuickBooks Desktop and Online.
Customize Financial Reports in QuickBooks Desktop
It is possible to customize any kind of report you want to run in the QuickBooks Desktop. In order to create a custom QuickBooks report, you need to go through the instructions provided below:
Step 1: In your QuickBooks account, run a report
Step 2: On the Report screen, choose Customize Report
Step 3: On the Modify Report screen, navigate to the tab you wish to upgrade. Select OK when it is complete
How to Prepare a Custom Report in QuickBooks Online
Just like QuickBooks Desktop, it is possible to customize reports that you wish to run. In order to prepare a QuickBooks custom report, please follow the instructions provided below:
Step 1: In QuickBooks Online Accountant, navigate to the Reports menu.
Step 2: Navigate to the Standard tab.
Step 3: In the given search field, add the name of the report. You can also choose and open one in the particular list.
Step 4: Choose Customize option.
Step 5: When customizing the report is complete, choose Run Report.
In QuickBooks Online, it is possible to create a QuickBooks custom report for a particular amount in your given chart of accounts. In the Chart of Accounts, you can customize reports in QuickBooks with the help of the following steps:
Step 1: Press on the gear icon.
Step 2: Select Chart of Accounts.
Step 3: Locate the account and press the drop-down arrow near View Register.
Step 4: Select Run Report.
Step 5: Customize the particular report.
Step 6: Press the option, Save Customization.
Step 7: Add the data of the particular customized report.
Step 8: Press Save.
What are the Limitations of a QuickBooks Dashboard and Custom Reports?
QuickBooks is considered a very efficient software, especially when the topic is about Custom Invoices, Accounting, and Cloud Accounting. However, when QuickBooks Dashboards and QuickBooks Custom Reports are created, a user may encounter some possible issues. Here is the list of such possible issues:
In several cases, you may wish to add columns from other reports. Presently, there is no such availability and you need to export the particular reports to Excel and then customize them manually.
There is no possibility to build a QuickBooks Custom Report from beginning. The standard reports are only available that can be personalized or customized in QuickBooks to a certain degree.
In regards to capitalization, the dashboard has restricted capabilities.
QuickBooks custom report builder allows you to customize the reports to allow the reports stay organized. You can personalize the report formats by using stylish header, fonts, footer, and other important filters that can help to organize items.
In this article, we have talked about how to create custom reports in QuickBooks Desktop and how to create a new report too.
Still, if you have any problem understanding the steps given above, kindly connect with Dancing Numbers team of professionals. They will solve all your complications related to QuickBooks.
Accounting Professionals, CPA, Enterprises, Owners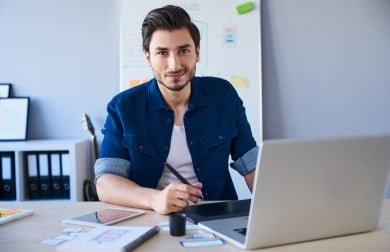 Looking for a professional expert to get the right assistance for your problems? Here, we have a team of professional and experienced team members to fix your technical, functional, data transfer, installation, update, upgrade, or data migrations errors. We are here at Dancing Numbers available to assist you with all your queries. To fix these queries you can get in touch with us via a toll-free number
+1-800-596-0806 or chat with experts.
---
Frequently Asked Questions (Faqs)
How to Customize the Sales by State Report?
You may be using the Sales by State category if you sell your particular product in several states. By utilizing this report, you can monitor sales in multiple locations. If you want to customize the particular Sales by State report, do the following:
Step 1: Press on the Sales Category.
Step 2: Now navigate to the report Sales by Customer Detail.
Step 3: Post this, choose the tab that says, Customize Report, placed on the top location of your screen.
Step 4: Here, you can locate the Columns list from the particular Display tab.
Step 5: Click the option, Name State from the articular Sort By option.
Step 6: Press the OK button. You can also click the Cancel Option if you wish to do further changes.
How to Customize the Statement for Multiple Year Profit and Loss?
Profit and Loss reports and income statements are some of the crucial reports that you must run. These types of reports are useful if you wish to differentiate the company's present year performance with the past year.
Here are the steps to customize a multiple year Profit and Loss statement report:
Step 1: Navigate to the reports category for Company and Financial.
Step 2: Now press on the option for Profit and Loss Standard.
Step 3: Click the button for Customize present on the top of your window.
Step 4: Click the Display tab and select the years to add to your particular report.
Step 5: Now you can press the section for Year with the help of the Display column.
Step 6: Click the OK button.
How to Customize the Open Purchase Report?
The default report for the particular Open Purchase Report does not offer any totals by any particular vendor. However, it is possible to receive the totals from the vendor if you personalize the particular Transaction Detail report. Hence, in order to customize the Open Purchase Report, follow the steps mentioned below:
Step 1: Press the option for Customize Reports.
Step 2: Now go to the option for Transaction Detail.
Step 3: Choose the Customize tab situated on top of your window.
Step 4: When the Filters tab is visible, choose the following:
• Account = Purchase Order
• Posting Status = Either
• Received = No
Step 5: Press the Total drop-down menu.
Step 6: Select the Vendor.
Step 7: Press the OK button. This report will display the number of orders that are opened by the vendors.