Inventory is another term for record keeping. It means a list or number of products available with you to keep your customers happy. Now, tracking and maintaining this record can be the most tedious work but is quite crucial as well. You may not want to make a mistake on this as it will have your future investments planned, business growth depends on this and several other factors to consider before you dismiss the subject. It has a vital role in business management. Steps to Setup and Tracking of Your Inventory in QuickBooks Online.
Save Time, Reduce Errors, and Improve Accuracy
Dancing Numbers helps small businesses, entrepreneurs, and CPAs to do smart transferring of data to and from QuickBooks Desktop. Utilize import, export, and delete services of Dancing Numbers software.
Yes, you are right on this as well. QuickBooks has a solution for it. QuickBooks offers you features that enable you to track, manage and maintain your inventory. Not only this, you will be able to get the alerts as well when it is time to restock your inventories and create purchase orders. You can consider QuickBooks as a personal help always available to ensure you do not miss out on any appointment or a task for the day. After all, you picked a smart tool for your finance management. It will deliver nothing but the best.
Setup and Tracking of Your Inventory in QuickBooks Online
Initially, this feature stays inactive at the time of installation and it has to be enabled first for usage. Here's how you can enable this feature in QuickBooks:
Step 1: Turning on the Tracking Setting for Inventory
Go to the Settings tab that has a gear icon.
And, select the Account and Settings.
Click on the Sales button.
Then you need to select Edit (pencil icon) in the Products and services section.
Click on the Turn on Show Product/Service column on sales forms.
Then click on the Turn on both Track quantity and price/rate and Track inventory quantity on hand.
You need to select the Save and then hit the Done button.
Step 2: Adding Your Inventory Products in QuickBooks
Now you just need to add your inventory items and the records will include all the other details. Under this you can track each product or service you will be selling into QuickBooks. This enables you to quickly add them as line items to your sales forms. Process of adding inventory, non-inventory, and service items can be slightly different:
You can add products you wish to track as a part of your inventory. You should follow the steps to add inventory items. It lets you set and track product quantities of the products you are planning to sell.
You can also try adding products and services you wish to buy or sell, but don't wish to keep track of them as a part of your inventory. You need to follow the steps to add service items. These are the best examples of services you might wish to sell to your customers including landscaping or bookkeeping or cleaning services. As a part of the requirement, you should follow the steps to add non-inventory items. Nuts and bolts used in an installation can be considered as one of the products you buy or sell but can't track as inventory.
You can also create the Bundles: Concept of Bundles is pretty much self explanatory. It lets you present multiple products or services grouped together. For example, a combo pack of earrings, a gift basket of fruit, cheese pack offers, or wine. Adding products in a bundle also ensures that you don't have to select them one by one in invoices or receipts. Services can also be grouped and presented as a bundle or another term will be an affordable and nice package.
Note: You also need to keep this in mind that QuickBooks won't track quantities for services, non-inventory items, and bundles.
Step 3: Keeping the Track of Selling Inventory
Once you are ready to set up all your inventory products, you can ensure to track them when they sell. There are two ways to track what you sell:
You first of all need to create an invoice if you will be getting paid later.
Then, You should add a cash memo if your customer paid on the spot after the service or products received.
Then, QuickBooks decreases what's on hand by the amount referring to the invoice or cash memo.
After all deduction, you also need to check what's available on hand and what's on order as you work further. You also need to check what's left on the order as you work on an invoice, cash memo, or another type of transaction. Then you just need to hover your pointer over the quantity you entered for an item to see more info.
If you set reorder points or set up low stock alerts, QuickBooks will also let you know when something's running low.
Step 4: Restock of Your Inventory
QuickBooks also tells you when it's time to restock due to the alert you set in the previous step. Referring to the alert, you can order or restock inventory right in the QuickBooks. Then, you can also track what you receive from suppliers and what's still on order that has to be decreased. When you do, the quantity on hand automatically updates by the number.
Step 5: Check the Status of Your Inventory by Referring to the Reports
As a final stage of the process, you can also access updated reports to instantly check your best clients, distributors, what's on hand, cost of goods, and so on.
Accounting Professionals, CPA, Enterprises, Owners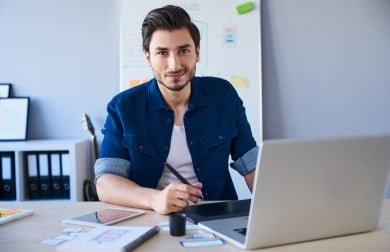 Looking for a professional expert to get the right assistance for your problems? Here, we have a team of professional and experienced team members to fix your technical, functional, data transfer, installation, update, upgrade, or data migrations errors. We are here at Dancing Numbers available to assist you with all your queries. To fix these queries you can get in touch with us via a toll-free number
+1-800-596-0806 or chat with experts.
---