Keeping track of your inventory levels is essential for selling. When you accomplish it in an accurate way, you prevent underselling your goods or having a faster supply than you anticipated. If you utilize QuickBooks to handle your accounting requirements, you could have had specific queries in mind. You might have thought about whether QuickBooks can keep track of inventory or the ways in which you can maximize QuickBooks inventory utilization.
Save Time, Reduce Errors, and Improve Accuracy
Dancing Numbers helps small businesses, entrepreneurs, and CPAs to do smart transferring of data to and from QuickBooks Desktop. Utilize import, export, and delete services of Dancing Numbers software.
This blog delves into the specifications and steps you need to adhere to start using QuickBooks as inventory software management.
QuickBooks Inventory Tracking
Inventory monitoring is made easier in several ways by QuickBooks Online. QuickBooks offers comprehensive knowledge of what sells and what doesn't, enabling you to make more intelligent company decisions. This is in addition to maintaining an accurate inventory account.
You may identify top-selling products with clients using these statistics, and stock up on more of those goods. Real-time inventory synchronization makes it simple to make changes to daily operations and financial statements while, more crucially, enhancing cash flow.
How does QuickBooks keep track of inventory?
QuickBooks offers a provision to manage your inventory. With the aid of a plethora of inventory management tools, you can effectively manage the monitoring, acquisition, and sale of inventory products. This involves recording numerous amounts with serial numbers or bar codes for counting and tracking. The inventory control feature in QuickBooks offers the following benefits:
The ease with which one can track on-hand inventories.
Recalculating the pricing, when adding discounts or taxes.
Refresh a number of reports to instantly reflect updated stock levels.
Assure users never miss a bargain because of low inventory levels.
In summary, QuickBooks provides adequate capabilities to help enterprises, whether it's stockpiles of raw materials or finished goods ready for retail sale.
How to Accomplish Inventory on QuickBooks?
Here are the essential details you need to manage your inventory listings in QuickBooks Online.
How Can You Manage Your Inventory in QuickBooks?
You should choose your inventory approach before experimenting with the inventory management solutions in QuickBooks.
Following are a few common inventory techniques:
Just-in-Time Management (JIT): JIT management only refreshes stock quantities in response to client orders. In addition to preventing overstocking, this lean manufacturing technique improves cash flow.
ABC Analysis: This tactic enables companies to set priorities for their tasks and lessens the likelihood of stockouts. The three categories used by ABC analysis for stock are:
High-value items are found in Category A, and low-value things are found in Category B, but in larger numbers. The products with the highest levels of the lowest value fall under Category C.
Materials Requirement Planning: This inventory control method projects the number of materials that will be needed to satisfy anticipated customer requests. Businesses can use it to calculate the amount of labor and commodities needed to meet supply chain demands.
Economic Order Quantity (EOQ): EOQ entails placing an order for the ideal amount of inventory at the lowest possible overhead. For businesses to remain precise and economical, they must determine the quantity of inventory needed for each batch.
How to Track Inventory Basics?
After deciding on your inventory approach, you should:
Identify the products that sell badly and think about removing them from your inventory management.
Regularly audit your inventory.
Produce inventory reports that highlight your stock's strengths and weaknesses.
To inform the right point, people use cloud-based inventory management software.
Carry out quality tests to make sure your goods are safe and marketable.
What is the Difference between Manual and Automated Inventory Tracking in QuickBooks?
To automate their procedures, the majority of organizations now choose to use inventory and accounting software. But you might wonder whether QuickBooks is a more accurate inventory tracker than a manual system.
The following information will assist you in choosing the tracking method that is most appropriate for your company.
What are the Benefits of Manual Tracking?
Manual inventory tracking is used by companies that employ software like Excel to keep track of costs. Smaller businesses with less inventory are more suited to this method.
Manual maintenance takes too long and is subject to human mistakes.
What are the Benefits of Automated Tracking?
Brands with significant inventories can automate procedures with lower human error thanks to sophisticated inventory software. By alerting users to low stock and the most popular goods, a dependable inventory management solution makes stocktaking simpler.
How does Inventory Tracking Work in QuickBooks Online?
Initially, this feature stays inactive at the time of installation and it has to be enabled first for usage. Here's how you can enable this feature in QuickBooks:
Step 1: Turning on the Tracking Setting for Inventory
In order to add inventory goods, you must activate QuickBooks Online's inventory tracking feature. Follow the steps below to activate QuickBooks Online's inventory feature:
Go to the Settings tab that has a gear icon.
And, select the Account and Settings.
Click on the Sales button.
Then you need to select Edit (pencil icon) in the Products and services section.
Click on the Turn on Show Product/Service column on sales forms.
Then click on the Turn on both Track quantity and price/rate and Track inventory quantity on hand.
You need to select the Save and then hit the Done button.
Step 2: Adding Your Inventory Products in QuickBooks
Now you just need to add your inventory items and the records will include all the other details. Under this you can track each product or service you will be selling into QuickBooks. This enables you to quickly add them as line items to your sales forms. Process of adding inventory, non-inventory, and service items can be slightly different:
You can add products you wish to track as a part of your inventory. You should follow the steps to add inventory items. It lets you set and track product quantities of the products you are planning to sell.
You can also try adding products and services you wish to buy or sell, but don't wish to keep track of them as a part of your inventory. You need to follow the steps to add service items. These are the best examples of services you might wish to sell to your customers including landscaping or bookkeeping or cleaning services. As a part of the requirement, you should follow the steps to add non-inventory items. Nuts and bolts used in an installation can be considered as one of the products you buy or sell but can't track as inventory.
You can also create the Bundles: Concept of Bundles is pretty much self explanatory. It lets you present multiple products or services grouped together. For example, a combo pack of earrings, a gift basket of fruit, cheese pack offers, or wine. Adding products in a bundle also ensures that you don't have to select them one by one in invoices or receipts. Services can also be grouped and presented as a bundle or another term will be an affordable and nice package.
Note: You also need to keep this in mind that QuickBooks won't track quantities for services, non-inventory items, and bundles.
Step 3: Keeping the Track of Selling Inventory
Once you are ready to set up all your inventory products, you can ensure to track them when they sell. There are two ways to track what you sell:
You first of all need to create an invoice if you will be getting paid later.
Then, You should add a cash memo if your customer paid on the spot after the service or products received.
Then, QuickBooks decreases what's on hand by the amount referring to the invoice or cash memo.
After all deduction, you also need to check what's available on hand and what's on order as you work further. You also need to check what's left on the order as you work on an invoice, cash memo, or another type of transaction. Then you just need to hover your pointer over the quantity you entered for an item to see more info.
If you set reorder points or set up low stock alerts, QuickBooks will also let you know when something's running low.
Step 4: Restock of Your Inventory
QuickBooks also tells you when it's time to restock due to the alert you set in the previous step. Referring to the alert, you can order or restock inventory right in the QuickBooks. Then, you can also track what you receive from suppliers and what's still on order that has to be decreased. When you do, the quantity on hand automatically updates by the number.
Step 5: Check the Status of Your Inventory by Referring to the Reports
As a final stage of the process, you can also access updated reports to instantly check your best clients, distributors, what's on hand, cost of goods, and so on.
Why should you use QuickBooks Online for Tracking Inventory?
Using expert guidance, it is recommended to use QuickBooks Online to manage many vendors and make timely payments.
In addition, QuickBooks Online enables you to:
Monitor the inventory items and amounts.
Arrange goods in order of taxability.
Automatically update inventory totals.
Produce purchase orders and give them to retailers.
Monitor total revenue and profit at each of your sites.
What are the Advantages of QuickBooks Online Inventory Tracking?
Here are three major benefits of utilizing QuickBooks Online for inventory monitoring, despite the fact that it has well-known functions to assist you in managing your materials and goods:
Simple Inventory Monitoring: QuickBooks Online keeps track of inventory at all points, making it simpler for your staff to comprehend your processes and deliver orders promptly.
Efficient Accounting: With the help of QuickBooks Online, managing your inventory, production, sales orders, money, along with clients is easy as a cake, all from one place.
Less Administrative Time: Keeping your sales orders in sync with QuickBooks Online needs little human work. By doing this, you may drastically cut down on administrative time and devote more time to other crucial areas of your company.
How Can You Print Inventory Labels from QuickBooks?
For QuickBooks Desktop to print inventory labels:
Click the "File" tab, then opt for "Tools" and "Print Designer".
Chose the option "Inventory tags" from the provided menu "Document type" in the given step one. Now either make your own particular tag from scratch or try to use a template.
Next, Choose "Options" and copy "Selected". Take out the example barcode and insert a data field or field group instead.
Select "BARCODE: UPC" and rearrange tag components as necessary.
If you want to make your template the default, save it and choose the "Yes" option.
What are the Limitations of QuickBooks Inventory Tracking?
QuickBooks Enterprise is one of the most preferred options for inventory management. QuickBooks keeps a tab on inventory. However, QuickBooks lacks functionality as an inventory management system while having certain crucial capabilities.
Some of these drawbacks are listed below:
The Inventory Management Feature of QuickBooks Online is not its only Benefit
Although QuickBooks Online includes accounting and inventory management functions, it was not created specifically for inventory management. Instead, the main use of QuickBooks Online is for accounting.
Mistakes made by People do Occur
QuickBooks has automation features, but when it integrates with other inventory systems, it becomes prone to mistakes.
There is a Lack of Precise Inventory Reports
In particular, if inventory data is saved on another app, you cannot obtain thorough reports. Your future projections and inventory count will suffer as a result of these constraints.
The Scalability is not as Great as you may Imagine
User storage is limited to 1GB even with QuickBooks Enterprise. QuickBooks is unable to handle the volume of data and business operations as it expands.
It Lacks Qualities Unique to a Certain Industry
QuickBooks is useless if you want extra inventory functions for production and distribution. You may depend on third-party integrations with QuickBooks, depending on your sector.
The article sheds light on QuickBooks inventory tracking, the steps you need to follow in order to effectively use it, to successfully perform inventory tasks, etc. Furthermore, you get to know about the frequently used inventory techniques, the printing of inventory labels, the benefits of QuickBooks Online Inventory tracking, and even the limitations of QuickBooks Inventory Tracking.
However, If the steps are confusing for you, then it I highly recommended that you should take the help of a professional Dancing Numbers expert.
Accounting Professionals, CPA, Enterprises, Owners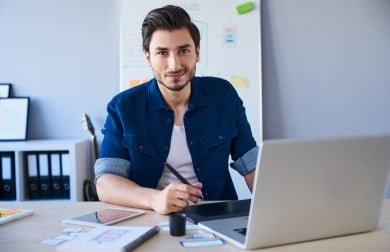 Looking for a professional expert to get the right assistance for your problems? Here, we have a team of professional and experienced team members to fix your technical, functional, data transfer, installation, update, upgrade, or data migrations errors. We are here at Dancing Numbers available to assist you with all your queries. To fix these queries you can get in touch with us via a toll-free number
+1-800-596-0806 or chat with experts.
---
Frequently Asked Questions
Can I Track Inventory Manually in QuickBooks Online?
Users of QuickBooks Online Plus can use the built-in automatic tracking feature to track inventory automatically.
Can QuickBooks Online track inventory in multiple locations?
QuickBooks does not track inventory across multiple locations. QuickBooks tracks inventory quantities per location. Using it to run multiple warehouses can be challenging.
How can I Track my Inventory in the Best Manner Possible?
An all-inclusive inventory management system is the most effective approach to keeping track of inventories. You can refresh your inventory as soon as possible thanks to powerful software that provides real-time stock notifications.
Which Inventory System does QuickBooks Employ?
First-in, first-out (FIFO) is a strategy used by QuickBooks Commerce, which prioritizes the sale of recently acquired products. FIFO keeps up with the orderly flow of your inventory. FIFO is rather simple to install and some jurisdictions may occasionally necessitate it.
How are Inventories and COGS tracked in QuickBooks?
Your cost of goods (COGS) is automatically included in your chart of accounts by QuickBooks. When you sell an item from your inventory, use QuickBooks' transaction journal report to record COGS transactions instantly. By default, this function debits COGS accounts.