QuickBooks comes with a lot of benefits for businesses. Connected directly with the bank accounts, the details get reflected in the deposit section of QuickBooks whenever the flow of fluid assets is initiated. Know how to delete a Sales Receipt from Deposit in QuickBooks.
Save Time, Reduce Errors, and Improve Accuracy
Dancing Numbers helps small businesses, entrepreneurs, and CPAs to do smart transferring of data to and from QuickBooks Desktop. Utilize import, export, and delete services of Dancing Numbers software.
Sales Receipt from Deposit in QuickBooks
A sales receipt is something that you cannot create directly from the deposit. It will be created before a deposit. This receipt is like an invoice and the only difference is that it doesn't fit into the Accounts Receivable section.
Why Delete Sales Receipt from Deposit in QuickBooks?
There are instances when you come across inconsistencies in the sales receipt or you might want to remove it from your records to free up some space. Hence, deleting sales receipts from deposit in QuickBooks seems the most suitable option.
When it comes to getting rid of the sales receipt in QuickBooks, most users consider voiding and deleting as similar. However, while deleting makes sure the sales receipt is permanently deleted, voiding would just disable the information for the time being.
In short, if you find any changes to be made in the sales receipt, you will not be allowed to make it once it is connected to the deposit. Thus, deleting becomes necessary to upload the new correct information.
Steps to Delete a Sales Receipt from Deposit in QuickBooks
Method 1: Delete a Sales Receipt
Login to the QuickBooks Account
Click on the Gear icon
Select Chart of Accounts or Account and Settings
Click on View Register or Account History. This will retrieve a list of transaction.
Find the incorrect sales receipt
Tap on Deposit
Click on Edit
Click on the incorrect sales receipt
Make sure the sales receipt is unchecked
Click on Save
Click Yes to confirm
Method 2: Delete Bulk Sales Receipts
Open the Sales menu
Click on the All Sales tab
Choose Filter
Go to the Type menu option
Select Sales Receipt
Follow and agree with the on-screen instructions that appear
Choose Apply
Mark and select all the sales receipts you want to delete
Right-click on the Actions column
Click Delete
Click Yes to confirm
Accounting Professionals, CPA, Enterprises, Owners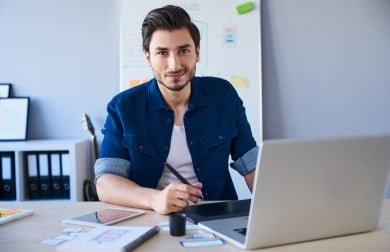 Looking for a professional expert to get the right assistance for your problems? Here, we have a team of professional and experienced team members to fix your technical, functional, data transfer, installation, update, upgrade, or data migrations errors. We are here at Dancing Numbers available to assist you with all your queries. To fix these queries you can get in touch with us via a toll-free number
+1-800-596-0806 or chat with experts.
---
Frequently Asked Questions (Faqs)
How to Delete Duplicate Sales Receipts?
The steps are as follows:

Locate the Sales Receipt and open it


Click on More


Select Delete


Click on Yes to confirm the action
Is it Necessary to Take the Backup of the Sales Receipt?
Yes, definitely. The steps to do so are:

Choose the menu icon


Click on Settings


Select Reports


Choose Backup Receipts


Select a tax year


Type in the email ID where you want the backed-up file to be sent


Click on Send