Recognized and intensively used by countless brands across the globe, QuickBooks leaves no room for further doubts in proving its worth of being one-of-a-kind software to manage all financial and accounting requisites for your business. Know the Difference Between QuickBooks Updates and Upgrades.
Irrespective of usage bandwidth based on small-scale or large-scale business, QuickBooks answers to various needs that you require for maintaining the accounts and finances.
Save Time, Reduce Errors, and Improve Accuracy
Dancing Numbers helps small businesses, entrepreneurs, and CPAs to do smart transferring of data to and from QuickBooks Desktop. Utilize import, export, and delete services of Dancing Numbers software.
Unearthing the codebase of this software, at times, some certain bugs and glitches are to be found. When such bugs or errors are located, you would know that it is time for updating it to the next latest version. And hence, for such scenarios the need for updates, therefore, takes place.
Once you have updated the software, you would notice that the bugs or glitches spotted earlier seem to have resolved eventually.
While upgrade stands for elevating the current version of the software to a more advanced one. For example, upgrading from QuickBooks Pro to QuickBooks Premier.
In this article, you would be guided through the essential difference between updates and upgrades for the QuickBooks software.
What are QuickBooks Updates?
As briefly explained above, QuickBooks Updates are needed when certain bugs or glitches are spotted. For this, you might be getting strict notifications that would ask you to update your current QuickBooks to the latest version available.
These updates let you work smoothly and comfortably so that you don't have to encounter bugs or glitches frequently. Such updates are purely technical and are often mandated.
One thing to keep in mind with QuickBooks updates is that they are not responsible for adding any new kind of functionality or feature to the software. They are meant only to fix the problems that have been occurring on the current codebase.
You would not be able to see any sort of noticeable difference once you have updated your QuickBooks, apart from finding the bugs or glitches spotted earlier to have been resolved.
What is Right Time to Update QuickBooks?
Be it for any duration of time that you have been using the QuickBooks software, you would be familiar with the message which specifies that the software has encountered a problem and demands it be closed.
The actual error message reads as – 'Error: Unrecoverable Error XXX: QuickBooks has encountered a problem and needs to close'.
The main reason why you see this error message is because of an internal error that is taking place within the software. This is when you would critically need to update the QuickBooks software. A quick update would help to resolve this error.
There are two options for updating the QuickBooks software:
• Automatic
• Manual
Most often, updates get automatically downloaded as well as installed too whenever they are made available for your current version.
To enable automatic updates for your QuickBooks you would need to follow the steps which are laid below:
Step 1: Open QuickBooks Desktop.
Step 2: Tap on Help Menu.
Step 3: Click on Update QuickBooks. Available updates would be displayed along with the respective options via which you can install them too.
If you choose to manually install updates on your QuickBooks, you need to download the install file and then run the same on the local computer.
What are QuickBooks Upgrades?
Coming to upgrades for QuickBooks, it straightaway explains the purchase of a new segment of the software. Under Intuit, there are many QuickBooks products, like for desktop you have:
and for online versions you have:
QuickBooks Essentials
QuickBooks Plus
Almost every year, Intuit launches a new version for each of its desktop products and is branded distinguishably. For example, if you are currently using QuickBooks Pro, and QuickBooks Pro 2022 is launched, you would need to upgrade to the latest version by paying the full retail price.
When you have upgraded your QuickBooks software, you will be able to benefit from the entire collection of the latest features and functionalities that have been successfully integrated into the software.
What is Right Time to Upgrade QuickBooks?
When you are in the decision-making zone of whether to upgrade your current QuickBooks, there are two factors to consider. Firstly, assess the age of the current QuickBooks version which you are using. If you are using a QuickBooks version which is a very primitive one, you must be aware of the fact that Intuit will eventually stop offering server support for older versions.
And if server support is disabled, you would not be able to access features such as synchronized bank reconciliation, credit card processing etc.
Secondly, measure how the latest upgrade's features will benefit your business and its goals and take a call as per that.
Accounting Professionals, CPA, Enterprises, Owners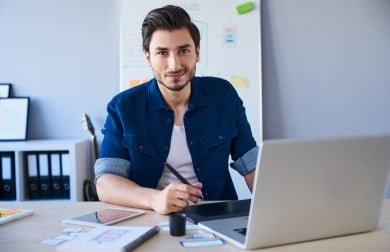 Looking for a professional expert to get the right assistance for your problems? Here, we have a team of professional and experienced team members to fix your technical, functional, data transfer, installation, update, upgrade, or data migrations errors. We are here at Dancing Numbers available to assist you with all your queries. To fix these queries you can get in touch with us via a toll-free number
+1-800-596-0806 or chat with experts.
---
How Would I be Able to open my Company File in a new Version after a Software Upgrade?
Once you have successfully upgraded your QuickBooks, it will further guide you to access your company file in the new version. The process will involve the modification of the databases that will ensure to match with the latest features.
When should I opt for Installing Manual Updates on QuickBooks?
You would need to manually install updates on your QuickBooks for a situation where you have many users on a local area network. To ensure that your entire organization has access to the same version of QuickBooks, all users must have the same update done manually at the same time.
Can I still Access my Company File on the older Versions of QuickBooks I have been using after an Upgrade?
No, upgrades on the QuickBooks software are not backward compatible. This means that when you upgrade to the new QuickBooks product or the new database structure you can no longer access your company file on the older versions of QuickBooks you have been using.
What is the Recommended Time Gap within which I should be Upgrading my QuickBooks?
The recommended time gap within which you should be upgrading your QuickBooks is a maximum of 3 years.