The company file consists of important data of the company up to the date the backup was made. It is pretty essential to restore the most recent file in order to make sure that the data is safe even in case when it gets damaged or lost somehow. Restoring a backup file allows you to go back to one of your save points, if you ever run into any problems. That's why knowing how to restore backup files in QuickBooks Desktop is really important. In this guide, you'll learn all about the restoring of a backup file along with its importance but before let's delve into how to backup your company data in QuickBooks.
Save Time, Reduce Errors, and Improve Accuracy
Dancing Numbers helps small businesses, entrepreneurs, and CPAs to do smart transferring of data to and from QuickBooks Desktop. Utilize import, export, and delete services of Dancing Numbers software.
Multiple Situations When You could require to Restore Backup Files in QuickBooks Desktop
There are a number of situations that could require restoring a backup file. Few of them are listed down:
The company file gets damaged at certain extent which is next to impossible to fix it using the QuickBooks Verify and Rebuild Data Utility
If the company file trouble with any Malware or Virus attack and in case it is quite possible that all your data gets compromised
Accidentally deleting the company data can be one of the reasons.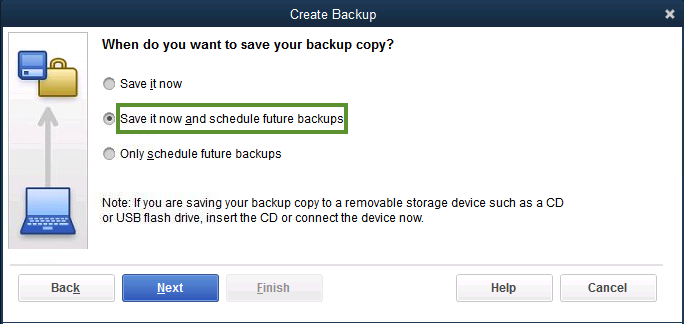 Steps to Backup the Company Data in QuickBooks Desktop
Initially, go to the File menu and choose "Back Up Company"
Next, select the "Backup Copy" once the new windows will opens
Now, pick the "Local Backup" within the next appear screen
Choose the location where you wish to save your file and then browse to that particular folder or location
You can save the backup on any local devices or browse and then save it on any external device such as a external hard drive or thumb drive
Moving forward to Setup Preferences

Choose to add the data and time of the backup file
Set the limit number of backups which you wish to keep at a time
Along with that, you can set the reminder for backing up of the company file
Choose the option to verify that the company data is correct when you save

Complete verification is suggested to you with an message

Next step is to make confirmation that you want to save the file on the local device by selecting Yes and then Next button
Choose any of the options for when do you want to save your file: "Now" or "Now and Schedule future backup"
It is suggested you to choose the 2nd option that is "Now and Schedule future backup"
Once done with that then you'll be asked to schedule a backup of the file. Choose any one:
Set to Backup when closing file a certain number of times
Set to Backup on a schedule (recommended).
The backup process is done with this and now let's sees the steps to restore backup files in QuickBooks Desktop.
Steps to Restore Backup Files in QuickBooks Desktop
Whenever you try to restore a backup file, you require a backup company file (.qbb) in order to generate a new company (.qbw). Make sure that your backup file is on your local hard drive before you proceed with the steps.
Along with that, download the file and save it location where it is easy to find.
First, go to the File menu and select Open or Restore Company option to open the restore wizard
Hit the Restore a backup copy (.QBB) followed by Next
Now, choose the local backup and then hit Next
The open backup copy window appears on you next screen
Browse the location where the backup file is saved only if required
Choose the backup file and click on the Open then Next button respectively
Save the Restore the backup file using the drop-down menu select the location to save the same
To end the process, choose the backup file and then Save
In the end, a successful message displayed on the screen.
Create or Restore Backup Files in QuickBooks Desktop Point of Sale
If you run into a problem, having a backup of your data will help you resume work swiftly. Before starting having a backup is a good idea.
Create a Backup
Before you start to uninstall the software, import data, or move the software to another computer it is a good idea to save a backup:
Choose Back up Data from the File menu.
Specify where the backup is kept:

To backup to the default folder on your local drive, select Default Location.
If you want to back up to a network or portable drive, choose Specify Alternate Location.

Then choose Backup, then click Finish.
Restore a Backup
Below are the steps mentioned to restore a backup:
Your data is compressed and stored outside of the company data folder as a backup. Before opening the file in QuickBooks Desktop Point of Sale, you must decompress (restore) it.
Choose Company Operations from the File menu.
Select Next after choosing Restore from Backup in the Start Company window.
In the field Company Name, Type a filename.
Specify where you want to restore from:

To restore from a default folder, choose Restore from default backups.
To restore a backup from a network or portable disc, choose to Browse to another backup file.

Lastly, Select Next and then click on Close.
Test the Backup and Restore Functions
The processes for creating a backup copy of your company file should be followed.
Make a new customer with a fictitious name, like John Doe, in your database.
Restore Backup File can be selected from the File menu.
Choose the backup you made in step one. By using the date and time, find the appropriate backup.
Choose OK, type YES to confirm, and then choose OK once again.
When the restoration process is finished, click OK.
Find the customer that you created in the Step two.
Desktop Point of Sale for QuickBooks transfer the backup files into your working directory after they have been decompressed. If necessary, you will be prompted to insert sequential restore disks.
Hopefully, this guide is helpful for you and gives you the best experience for how to restore backup files in QuickBooks Desktop. Moreover, this process also help to securely backup QuickBooks data files to a certain limits or decrease the risk of data loss.
Accounting Professionals, CPA, Enterprises, Owners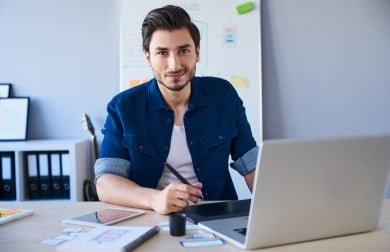 Looking for a professional expert to get the right assistance for your problems? Here, we have a team of professional and experienced team members to fix your technical, functional, data transfer, installation, update, upgrade, or data migrations errors. We are here at Dancing Numbers available to assist you with all your queries. To fix these queries you can get in touch with us via a toll-free number
+1-800-596-0806 or chat with experts.
---
Frequently Asked Questions (Faqs)
How to do QuickBooks Online Restore Backup File via Web Restore?
If you are a QuickBooks Online user and looking to download your backup file through Web Restore utility to restore QuickBooks Backup Data, follow these steps.

Go to the QuickBooks Online Backup Login website and enter your User ID and Password in the given fields.


Select the Web Restore option and install the ActiveX control, if implied.


Complete all the actions asked from the system.


Create a new folder on your desktop or any other place in your hard drive and name it Backup.


Click Restore and select the folder created in the above step.


After downloading the backup file, complete the restoring process by following the steps mentioned in the last question.
What are the Errors I Face in Restoring the Backup File in QuickBooks Desktop?
There are several issues that you could face when you restore a backup company file using your backup copy. The below are the error message appears on the screen:
Restore Failed. This is an Invalid Format of a Post QuickBooks 2007 backup file
Error: Failed
Error: Restore Failed. Can't remove the log file
This file is set to read-only. Try again with a different name
What are the different ways to fix Restore Backup Files in QuickBooks Desktop, If it Fails to Restore?
There are numerous ways to fix this issue. Few of them are:

Delete Special Character from Your Company File


Avoid overwriting an Existing File while Restoring Company Backup


Use the same or New QuickBooks Version while Restoring the Backup File


Confirm the Actual Backup File


Repair the Company File


Repair QuickBooks manually if required.