The file with the QBW extension is a backup file for the QuickBooks desktop. As QuickBooks desktop and QuickBooks online are built upon different platforms, therefore, it is not possible to import the QBW file directly into QuickBooks Online, but you can do so by restoring the backup file on the trial version of QuickBooks desktop and then export it to QuickBooks Online. Let us discuss the process in detail for importing the QBW file into QuickBooks Online.
Save Time, Reduce Errors, and Improve Accuracy
Dancing Numbers helps small businesses, entrepreneurs, and CPAs to do smart transferring of data to and from QuickBooks Online. Utilize import, export, and delete services of Dancing Numbers software.
Steps to Importing QBW file from QuickBooks Desktop to QuickBooks Online
After restoring the backup of the company file in QuickBooks desktop, follow the below process for importing the QBW file in QuickBooks Online:
Step 1. At first, you need to get your file desktop ready, for that, you should update your QuickBooks desktop to the latest version, and also check the size of the QBW file.
Step 2. For importing the restored desktop file, follow the below sub-steps:
At first, sign in as an admin to the company file that you want to export.
Now click on the company menu > select the export company file to QuickBooks Online and click on start your export.
Now enter your credentials as admin in QuickBooks Online company. Click yes to bring over the tracked inventory items on the QuickBooks desktop.
After that, click on Choose online company drop-down and select the QuickBooks Online company you want to replace by the QuickBooks desktop company file.
Now click on continue > enter 'Agree' in the text field > click on Replace > Yes go ahead and replace the data > and click on replace again.
Accounting Professionals, CPA, Enterprises, Owners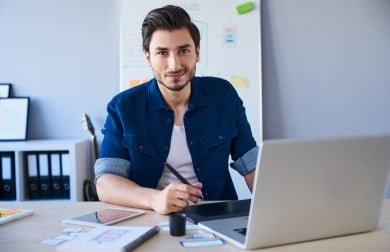 Looking for a professional expert to get the right assistance for your problems? Here, we have a team of professional and experienced team members to fix your technical, functional, data transfer, installation, update, upgrade, or data migrations errors. We are here at Dancing Numbers available to assist you with all your queries. To fix these queries you can get in touch with us via a toll-free number
+1-800-596-0806 or chat with experts.
---
Frequently Asked Questions (Faqs)
Now let us look into some FAQs by the users to have further clarity on the related topics:
How can I open the QBW file without QuickBooks?
At first, right click on the company and choose to click open, enter credentials if it asks for the same and locate and click on customer centre after entering the credentials. Now for opening the QBW file in excel choose the Excel option > import QBW file to excel and then choose Export excel.
Can You Throw some Light on the QBW Extension in QuickBooks Files?
As mentioned earlier as well, the QBW extension is specifically utilized by the QuickBooks desktop. The QuickBooks file with a QBW extension is created when a user creates the company file, and it comprises the company file, account info, etc.
How can I Convert the QuickBooks File with Extension QBX to QBW?
First of all, open the QuickBooks file with extension QBX and click on File menu > now choose to Send company File > Accountant's copy. Now click on convert accountant's copy to QBW (company file) and click on OK. Now click on Save and then OK to finish the process.
How can I save the QBW Extension File?
First of all, right-click on your company file with QBW extension and then choose to copy. Now go to your desired location where you want to save it and paste it there. You just have to use a simple copy and paste command to do this.