Manual data entry is a very time-consuming process in QuickBooks. Hence, you need to discover the fast method to transfer the data into the software while setting up a new company file or accounts. The data includes transactions, accounts invoices, employee lists, sales receipts, and more. To perform this import, several methods are available in QuickBooks online that consumes less time. In the below write-up, we will know how to import sales receipts into QuickBooks online for better outcomes in finance management.
Save Time, Reduce Errors, and Improve Accuracy
Dancing Numbers helps small businesses, entrepreneurs, and CPAs to do smart transferring of data to and from QuickBooks Online. Utilize import, export, and delete services of Dancing Numbers software.
When did You need to Import Sales Receipts into QuickBooks Online?
Importing and exporting processes are effective methods used when moving data from one location to other. The Intuit QuickBooks bookkeeping system provides arrays of simple techniques to import and export data. Like Sales receipt or invoice. Sales receipts play a vital role in the business to record a sale. It is required to know the remaining balance and proof of the money paid. These sale receipts may be required at any time while accessing QuickBooks. So to manually creating sales receipts might be time-consuming and frustrating. In such a scenario, the import process becomes a great time savior.
Things Need to Know Before Importing Sales Receipts:
Sales receipts can be imported with the invoice's total value or multiple line items
Supports Multi-currency
Mapped VAT codes available; no requirement to modify the VAT code to QuickBooks VAT code formats
At a time, up to 100 sales receipts can be imported
How to Import Sales Receipts into QuickBooks Online?
QuickBooks Online lets you ease methods to create, import, and email sales receipts from any device with an active internet. It implies that the employees can instantly customize receipts suitable to the company's services or goods. Walkthrough the below steps to import sales receipts into QuickBooks Online:
Step 1: Run Import Sales Receipt Utility
Follow the instructions:
Find the Gear icon; click on it
Below the Tools, select import data
Click on import sales receipts
Step 2: CSV File Uploading
Check what you need to import the sales receipts, for instance, available data file
Once you are done with selecting all mandatory fields
Click on Browse and then choose the .csv file
The thing to note:
Verify the line items. If no line items appear in QuickBooks, it will detect the generic item known as sales.
After this, there is an option to auto-create line items or new customers. If you need to allow the auto creations, then verify the suitable option and click on the Next button.
Step 3: Column Headings Mapping
All mandatory fields are outlined with an asterisk (*)
Other remaining fields are not mandatory to select
Choose your date format. E.g. DD/MM/YYYY
Click on the desired VAT option; Inclusive or Exclusive. If the VAT is not set up in QuickBooks, then this option is not visible.
On the final mapping window, start mapping the VAT codes to the QuickBooks VAT codes.
Click on the Next option
If any mapping issues occur; it will highlight
Click on it; it will redirect you to the previous window
Apply basic troubleshooting methods and fix it
Step 4: Import Sale Receipt in QuickBooks Online
Once you have completed the mapping, there will appear the import summary
You need to choose Start Import
It will start the import process.
Wait till the import process completes; if in any case, the importing of sales receipts fails to click on the why and then choose All Done; it will display a final completion summary window.
Hit on OK to finish.
How to Import Multiple Sales Receipts in QuickBooks Online Advanced
Learn how to import single and multiple sales receipts in QuickBooks Online.
Step 1: Turn on Show Product/Service Column on Sales Forms
The option to Show Product/Service Column on Sales Forms must be enabled in order to add multiple sales receipts. As the *Product/Service field will seem missing, this avoids issues when mapping QuickBooks data on your CSV file.
First, you have to go to Settings⚙, then you have to select Account and Settings.
Then choose the Products and Services section from the Sales menu.
Activate the Show Product/Service Column on Sales Forms switch if it is currently inactive. Move to Step 2 if it is already turned on.
Then you have to select Save and then you have to select Done.
Step 2: Import Sales Receipt via CSV
Use the Import through CSV option to import several sales receipts. This enables you to add multiple sales receipts automatically.
You have to go to +New, and then you have to select Batch transactions.
You have to select Sales Receipts from the Select transaction type ▼ dropdown menu.
Then you have to select Import CSV.
It should be noted that the Batch transaction field's Invoice Date only supports the MM/DD/YYYY date format. Make sure to modify the CSV file's cell content.
Then you have to select Browse and then choose the CSV file you wish to upload before choosing Open.
(Optional) Select the checkbox next to Add all New Customers to QuickBooks. This enables you to add the CSV file's customers that haven't been added to your QuickBooks account yet.
Then you have to select Next.
The column headings in your CSV file should correspond to the respective QuickBooks Fields and then click on Next.
Note: To see what is creating an error, place your cursor over any fields that are highlighted in red. To try to resolve the problem, follow the recommended steps.
Then you have to select Save.
Here the write-up to import sales receipts into QuickBooks Online completes! Stay updated with this platform to explore more. Meanwhile, you can save more time with the Dancing Numbers tool; it will help you to import a list of sale receipts accurately and in bulk. Experience once this reliable tool for finance management to get the better outcomes.
Accounting Professionals, CPA, Enterprises, Owners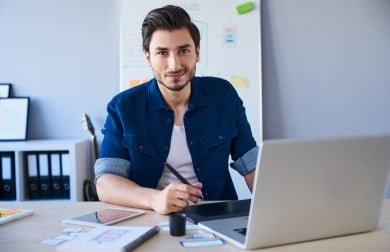 Looking for a professional expert to get the right assistance for your problems? Here, we have a team of professional and experienced team members to fix your technical, functional, data transfer, installation, update, upgrade, or data migrations errors. We are here at Dancing Numbers available to assist you with all your queries. To fix these queries you can get in touch with us via a toll-free number
+1-800-596-0806 or chat with experts.
---
Frequently Asked Questions
How Can I Send a Sales Receipt to QuickBooks Online?
Here are the steps:
Choose +New option
Click on the Sales receipt
Choose the drop-down button to click on the customer
In case you have not set up the customer click on the new customer
Write the sales info like payment method
Fill the line items associated with sold products and services
Once you are done with this, the next thing is to give a click on the Save button
After this, Hit on send to email the receipt
At What Time can I Create a Sales Receipt in QuickBooks Online?
You can instantly create a sales receipt at any time you made payment for the product.
What Type of issues may occur While Importing Sales Receipts in QuickBooks online?
Here are some primary issues that might take place when you are importing sales receipt:
The Invalid Currency of the Transaction for Account/Vendor/Customer
Duplicate Document Number Issue
No Matching Reference Found
Missing Amount
How can I Prevent Importing Errors in QuickBooks?
To prevent such issues, make sure you specify a unique number, correct amount, tax code, right email address, or other details of the fields; check you have enabled the QuickBooks company file settings preferences to upload the data.