The improved features of QuickBooks make it simple and uncomplicated to increase business efficiency. To get the greatest results and better precision, it is connected with a variety of applications.
Payroll is one of the best-integrated apps for tracking all accounting programs connected to your business's bank accounts and all costs out of all the apps. However, organizations or consumers may prefer to import payroll data into QuickBooks to track all programs in one location.
Save Time, Reduce Errors, and Improve Accuracy
Dancing Numbers helps small businesses, entrepreneurs, and CPAs to do smart transferring of data to and from QuickBooks Online. Utilize import, export, and delete services of Dancing Numbers software.
The article delves into importing payroll data into QuickBooks.
Things to Ponder About Before Importing Data into QuickBooks
It can be challenging and time-consuming to enter data into QuickBooks. Thus, it is wise to find a payroll outsourcing firm that not only handles all parts of payroll but also produces a file that complies with those characteristics to make it simple.
Highlighted below are certain tips and tricks for importing payroll data into QuickBooks.
Find a Reputable and Excellent Payroll provider with knowledge of QuickBooks Payroll Data Import
You may discover several businesses asking for your permission to provide you with a file that will enable you to import payroll data into QuickBooks on the market. Many of them, though, are unable to substantiate it. Find the best payroll service and be sure of it.
Contact the Chosen Payroll provider to Learn more about the Import File with Account Activity
Step 1: The user must access payroll data with the aid of payroll knowledge to minimize complications.
Step 2: After completing, Select Checking Account by clicking.
Step 3: Following this, confirm that all prior stages were followed before moving toward the payroll business that oversees the importing procedure.
Step 4: You may then fill out the fields on the bank's form after learning about payroll checks.
Step 5: To see the complete paycheck, You may quickly view the report.
Step 6: You must fix each mistake that surfaced to create the import file. Therefore, you may continue without being stopped.
How to Create a Backup File?
Step 1: Open the File menu from the QuickBooks homepage.
Step 2: Afterward, Choose Backup.
Step 3: To continue, use the ellipsis (…) button.
Step 4: Next, Decide where you want to save the backup file.
Step 5: Press OK to confirm.
Step 6: Click the YES button when the confirmation notice appears on your screen.
Step 7: The backup file is finally stored in the place you've chosen.
What to do Before Importing Data into QuickBooks?
Step 1: You must make and transmit each Employee's Direct Deposit Paycheck separately from the vendor's direct deposit payments.
Step 2: In the same business file where you send the direct deposit paychecks, create and submit the direct deposit paychecks as well.
Step 3: You may have a data loss problem if you transmit paychecks in a different corporate file.
Step 4: After you've finished creating the paychecks, Intuit advises switching to single-user mode before sending. The processes can be managed more easily.
How Can You Import Payroll Data into QuickBooks Desktop?
To import payroll data into the desktop version, you have to follow the steps highlighted below:
Step 1: Select the Employees option from the QuickBooks Desktop menu.
Step 2: Choose Send Payroll Data.
Step 3: Your screen will then display the Send/Receive Payroll Data window.
Step 4: Review all of the information in the Items to Send area.
Step 5: Choose the Send All option.
Step 6: To complete the software, Input the Payroll Service Pin now, and then click OK.
How to Import XML FPS File in QuickBooks Online?
When you have the FPS file ready, and you want to import it, You have to abide by the following steps:
Step 1: Register for Standard Payroll with QuickBooks Online.
Step 2: Select Let's go after navigating to the Employees or Payroll option.
Step 3: Choose Yes, and import data when asked to do so.
Step 4: Choose your old payroll program on the following screen, then click Next.
Step 5: With the largest number of workers, export an FPS (Full Payment Submission). The XML format is necessary in this case. It's crucial to choose the most recent FPS with the greatest number of workers to guarantee that you may continue where you left off with little to no manual entry.
Step 6: Then choose your exported XML file by clicking Upload file on the next screen.
Step 7: Select Next to begin the import on the last page. A notification outlining the next steps will appear if you are unable to import your file.
Step 8: Log into the payroll program you previously used.
Step 9: Save it in a secure location, such as your computer's desktop or My Documents.
How to Importing Payroll Data into QuickBooks from Excel?
Step 1: You have to commence by backing up the payroll data.
Step 2: Maintaining a backup file is usually a smart idea when managing your finances.
Step 3: If at all feasible, Safeguard your data on an external hard disc.
Step 4: Select the file menu option from the top navigation bar.
Step 5: Navigate to imports by selecting the utility tab.
Step 6: Click on the advanced import button after selecting the spreadsheet file.
Step 7: You have to mention how you would like to maintain duplicate entries and errors available in the .csv spreadsheet. This you can do from the preferences button.
Step 8: You have to choose the navigate button. Following this, you have to navigate to the file that requires transfer (import). Then, click open.
How Can You Import Payroll Data into QuickBooks Online?
To import the payroll data into QuickBooks Online, you have to adhere to the following steps:
Step 1: To access the Reports option, Choose it from the top menu bar.
Step 2: Select the Employees & Payroll menu item.
Step 3: Select Summarize Payroll Data in Excel with the following click.
Step 4: Alternatively, You may accomplish this by using the export report menu.
Step 5: Next, Choose the desired destination and then type.
Step 6: Follow the instructions to make Excel's macros available if necessary.
Step 7: Add the data range to the Excel sheet.
Step 8: To eliminate a field from the QB payroll reports, Select it and then click Clear.
Step 9: Navigate to the Optional Reports field to include or exclude the report. To clear the checkboxes, Click the Clear button.
Step 10: Next, Alter the parameters.
How Can You Import Timesheet Payroll Data into QuickBooks Desktop?
Step 1: Time tracking is the choice for "QuickBooks Transaction Type". "Select Your File" – Choose the file you want to open by clicking "Peruse File" or selecting "Test Templates" to look through nearby test documents.
Step 2: Establish the record section planning in relation to QuickBooks fields. Utilizing the format document will automate this advancement for you. Get the Sample Template document by downloading it.
Step 3: Examine your document information on the Review Grid page, then click "Ship off QuickBooks" to send your document information to QuickBooks.
How Can You Import Employee Data into QuickBooks Payroll?
Step 1: Select Employees from the left-hand menu.
Step 2: Navigate to Add Employees option.
Step 3: Opt for the Import Employees option.
Step 4: Select the File and opt for the Finalized Template.
Step 5: Once you are through with the above process, click on the Confirm Upload.
How Can You Import ADP Payroll Data into QuickBooks Desktop?
Following the transmission of ADP data, adding the data to your Quickbooks general record is a simple process that involves importing QuickBooks.
Step 1: When using Quickbooks, Go to the document menu, and choose import.
Step 2: Then choose the route that you most recently saved to your computer.
The article provides a detailed insight into importing payroll data into QuickBooks. You also learn about the prerequisites before importing the data.
If you cannot follow the steps, you can connect with Dancing Numbers team via LIVE CHAT.
Accounting Professionals, CPA, Enterprises, Owners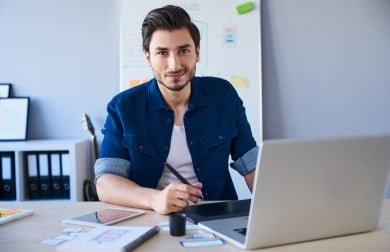 Looking for a professional expert to get the right assistance for your problems? Here, we have a team of professional and experienced team members to fix your technical, functional, data transfer, installation, update, upgrade, or data migrations errors. We are here at Dancing Numbers available to assist you with all your queries. To fix these queries you can get in touch with us via a toll-free number
+1-800-596-0806 or chat with experts.
---
Frequently Asked Questions (Faqs)
What else can You Import into QuickBooks?
In addition to the aspects highlighted in the article, you can import journal entries, accountant's changes, bank transactions, batch transactions, etc. You also have the option of importing customers, vendors, vendors list, reports, and customers.
How to Enter Outsourced Payroll in QuickBooks Online?
Step 1: You should enter the employer payroll taxes as a positive figure as the first item.
Step 2: Select the Appropriate Payroll Tax Expense Accounts link.
Step 3: To verify that the vendor name on a list matches the name of the outsourced payroll provider, press the Enter key.
Step 4: You should then enter the payroll charge as an expense after being followed by a check for the full amount.
How much Should You Enter Manually in QuickBooks Online?
Step 1: Obtain the employee's pay stubs or a payroll report from the payroll system.
Step 2: Press the Select + New button simultaneously.
Step 3: Then you should choose the Journal Entry.
Step 4: Under the journal date area, type the pay date.
How can You Categorize Payroll Taxes?
Step 1: Click the Gear icon to classify the payroll taxes in QuickBooks.
Step 2: Next, you must choose the Payroll settings.
Step 3: Select Accounting from the preferences drop-down menu on the setup screen.
Step 4: Then utilize separate accounts for different categories of company contribution option will be found under the company contribution expenses account section.