A QuickBooks Online file is nothing but a download copy of your bank activity from your online banking account into the QuickBooks Bank feed view section. With the help of QuickBooks online file in the QuickBooks, you will be able to download the bank transactions in the QuickBooks GL without much hassle. So, let us look into the process steps of importing a QBO File into QuickBooks Online.
Save Time, Reduce Errors, and Improve Accuracy
Dancing Numbers helps small businesses, entrepreneurs, and CPAs to do smart transferring of data to and from QuickBooks Online. Utilize import, export, and delete services of Dancing Numbers software.
Process Steps for Importing QBO File into QuickBooks Online
You can refer to below steps to Import the QBO File in QuickBooks Online:
Step 1. At the start, Login into QuickBooks Online and then click on Banking. Select the account your must have created earlier.
Step 2. Now look for the File Upload button at the top right corner of the screen. Refer to below image.

Step 3. Now Click on Browse and Select the QBO File and then Click Open and Next.
Step 4. Ensure to Review Your QBO File by Filename, Account ID and Type, and Date Range, etc.
Step 5. If everything Seems fine, Click on Next to Import Your QBO File, and after that Click on Next.
Step 6. Now you will be able to see the downloaded bank activity in the 'For Review' tab. Herein you will have to categorize the Transactions and match them to vendors.
The above process will help you out, in seamlessly completing the import of QBO file, but let us also look into some frequently asked questions to have a little bit more clarity on related issues and queries.
Accounting Professionals, CPA, Enterprises, Owners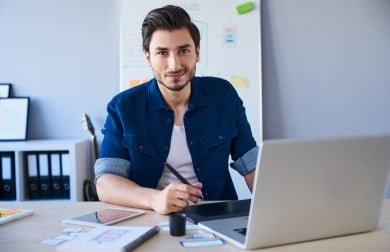 Looking for a professional expert to get the right assistance for your problems? Here, we have a team of professional and experienced team members to fix your technical, functional, data transfer, installation, update, upgrade, or data migrations errors. We are here at Dancing Numbers available to assist you with all your queries. To fix these queries you can get in touch with us via a toll-free number
+1-800-596-0806 or chat with experts.
---
Frequently Asked Questions (Faqs)
How can I open the QBO file in QuickBooks?
You need to go to Banking menu > Bank Feeds > Import – Web connect files. Now select the saved QBO file and click on Open.
Can I open QBB files without QuickBooks?
Yes, you can, you need to go to the QuickBooks Desktop > go to the company file and click on the file and then choose Open and browse for the company file and click Open again. Now switch to single-user mode from the file option and click on export and export the data to excel and at last click on OK.
What do you mean by QBO format of the file?
QBO file is nothing but a kind of web file used by QuickBooks software, it comprises the electronic bank statement that is downloaded from the online banking website.
Can you throw some light on QBX format of the file?
QBX file is used by QuickBooks in "Direct Connect" and "Web Connect" Features to exchange financial information over the internet.
What is the Difference between QBX and OFX file?
The difference between QBX and OFX file is that the QBX file is that it is a standard OFX file with additional fields for supporting the license fees that institutions pay to Intuit while the OFX file is free. Both the files are used to exchange financial information over that internet by QuickBooks.