As a part of our earlier discussion, we all know that Wells Fargo is one financial institution that does not get connected with QuickBooks. But our work is nothing but to make sure that everything stays possible and accessible. Do not worry at all, we have found a few things you can do to fix it and the wonder work continues.
Save Time, Reduce Errors, and Improve Accuracy
Dancing Numbers helps small businesses, entrepreneurs, and CPAs to do smart transferring of data to and from QuickBooks Online. Utilize import, export, and delete services of Dancing Numbers software.
Steps to Download Wells Fargo Bank Statements to QuickBooks
Follow the below mention steps to download Wells Fargo bank statements to QuickBooks Online.
Step 1: You Can Start a Manual Download of Transactions
For most of the banks, QuickBooks can upload the recent available transactions every night. Some of them may have a time difference or may take a little longer than 24 hours. If at any point downloads feature appears to be stuck, or you wish to get the latest available transactions, do a manual download:
First of all, Go to the Banking menu
Look for the Transactions menu.
Click on the Banking tab.
Then you need to select the Update button.
This feature updates all of your connected bank and card accounts. With this, the number of transactions will also increase if new transactions are added by QuickBooks.
Tip: If you are seeing a message of additional authentication, then it is recommended to follow the onscreen steps to continue the update. Though not all of the banks require this, however, some of them do this for added peace of mind.
Step 2: Check Your Bank's Website
If the downloading process seems slow or appears to be stuck, the issue may be on the bank's end. For this, you need to sign in to your bank's official website to check. Firstly, you need to get the URL that can be used for QuickBooks to connect:
Then you need to Go to the Banking menu or click on the Transactions menu.
Select Link account option. Note: You won't be adding an account, you just need the listed URL.
Search for your bank and select it.
Copy the URL listed for your bank.
QuickBooks Online Banking Sign-in.
Then you need to sign in to your bank's website using the copied URL.
If you can sign in, then you should be following these steps:
The very first thing to look for is to check your account for any unread messages, notifications, or alerts.
Also you need to look for any display errors as you navigate the website. These can also block QuickBooks from downloading new transactions.
You also need to check your bank's website for any announcements about new security requirements.
If everything looks good, you should go back to QuickBooks:
You need to click on the Banking menu or Transactions menu.
Go to the Banking tab.
Select Update.
Step 3: Updating Your Bank Information in QuickBooks is Another Alternate
If you recently have updated anything on your bank's website, for instance your account number, phone number, username, or password? If so, then you need to update that info in QuickBooks as well:
The very first obvious tab you need to open is Banking menu or Transactions menu.
Go to the Banking tab.
Select the tile for the bank account. Then select the Edit ✎ icon.
Select Edit sign-in info.
Update your info as needed.
Step 4: Confirm Your Sign-in Info is Correct
You also need to sign in with the user ID and password you have. Note: If you have separate accounts with the bank, then you need to sign in to the account you want to fix in QuickBooks.
If you should sign in successfully, then enter your user ID and password are correct. If you get a sign-in error, then you need to follow your bank's instructions to get your user ID or reset your password, or may have to take both options.
Step 5: Turn on Third-Party Access if Your Bank Requires it
Some of the banks may also need your permission to connect your account to another service, including QuickBooks Online. For this you need to visit your bank's website, then you should check if your bank has this requirement. If so, then you also need to follow your bank's instructions to turn it on.
If you're trying to connect your bank account to QuickBooks, here are the steps to switch on third-party access:
Go to the official website of your bank account.
Then you need to sign in to the account you want to connect to QuickBooks.
Select User Profile.
In the Password and Security section, you need to switch on Third Party Access.
Select Yes to confirm your choice.
Step 6: You need to Enter Your Bank Login Information in QuickBooks
For an existing connection.
From the left menu, select Banking.
Then you should select the bank account of your choice you need to update.
Select Edit ✎.
Select Edit sign-in info.
If your web browser may auto-fill the user ID and password fields, clear them.
Then you need to manually type in the login credentials for your bank account. If your bank offers a Show option, you can select it so you can confirm you entered the password correctly.
Select Update.
For a New Connection
From the left menu, select Banking.
If you're trying to connect an account for the very first time, you need to select the Connect account option on the landing page. Or if you've already connected online banking accounts in the past, select Link account Add transactions and then Add account.
In the Search field, enter your bank's web address (such as http://www.bank.com) that you got from visiting the bank's website. Or, enter your bank's name.
Select your bank in the search results. Note: If you see multiple options, then you need to select the type of account you want to connect. For instance, if you're trying to connect your business account, you need to select the option labeled as "Business" if there is one.
If your web browser happens to auto-fill the login credentials fields, clear them. This also ensures your browser doesn't put in old info by mistake.
You should manually type in the user ID and password for your bank account.
Select Continue.
Your bank should connect successfully now. If you see an error again, select Go back and repeat the process from step 4 to step 7.
Accounting Professionals, CPA, Enterprises, Owners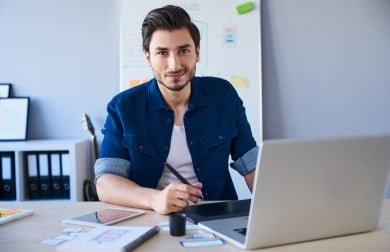 Looking for a professional expert to get the right assistance for your problems? Here, we have a team of professional and experienced team members to fix your technical, functional, data transfer, installation, update, upgrade, or data migrations errors. We are here at Dancing Numbers available to assist you with all your queries. To fix these queries you can get in touch with us via a toll-free number
+1-800-596-0806 or chat with experts.
---
Frequently Asked Questions (Faqs)
Does Wells Fargo Connect to QuickBooks?
Wells Fargo uses a technology which is also known as Web Connect. This technology will enable the user to launch QuickBooks automatically. After that, user is required to download account data into the check register as a primary step. Post that, it automatically matches the transaction which user has already entered into the register.
Does Wells Fargo charge for QuickBooks Direct Connect?
No, Wells Fargo doesn't charge the fees for Direct Connect. User should contact to their other U.S. financial institutions for any information for any fees charged by those banks as those can be case specific or organization specific. Charges may get applied as per the given standards of the service provider.
How to Reconnect the Bank Account to the QuickBooks online?
Here are few steps given-below which will assist the user to re-authorize the bank connection:
Step 1: Review your bank transactions. Prior to disconnect the account from QB, the user should review the transactions which QuickBooks has already downloaded from the bank.
Step 2: Disconnect the bank account. After that, user is required to go to the Banking menu/Transactions menu.
Step 3: Reconnect the bank account.
Why Wells Fargo Entries is not Downloading in QBO? Is there any Problem in Bank Connections or QBO?
Here is some information on why the users are unable to download entries from the Wells Fargo account.
Yes, we have an open ticket about the issue our users are experiencing. Our team is working to get the online banking connection working back to normal.
You need to hit on the Help icon which is on the top to open the QB Assistant window.

Now, here you are required to enter the issue or topic in the field box.


Hit on the link "Get help from a human" and follow the steps which are there on the screen to complete the process.


Pick the Chat option for real-time assistance or Callback to speak with an agent.
On the other hand, use the WebConnect feature to download the latest bank entries. When the connections issue is already resolved, just be sure to exclude few of the entries to avoid duplicity.
Why Would Not The QuickBooks Get Synchronized With The Bank?
While the user face the issue, user should approach to the respective bank and check for any maintenance update which has happened recently. User can ask them to establish a connection with QuickBooks. If everything seems to be good from your bank's side, then you need to ensure to select the correct bank name when you are following the sync process.
At any point, you may want to avail the assistance of tech support, you may get in touch with our well versed personnel. You can give us a call on our toll-free number without any hesitation,or you can fill out the requisition form available on our website.
Just remember to mention a few details of your query, so we can come up with the best suited solution a little faster. You can rest assured with our best tech support as our personnel stay well versed with their in-depth knowledge and continuous work on the new updates and upcoming market trends.