Working with an advanced technology may make us addicted or pretty dependable. However, either we can kiss it goodbye from our routine or find a work around for the same. Of Course the choice can be either very easy or very difficult. Since we are mind bogglers, we will find a difficult path and remake it to be convenient enough. Learn how to troubleshoot Wells Fargo Bank Cannot Connect to QuickBooks Issue.
Save Time, Reduce Errors, and Improve Accuracy
Dancing Numbers helps small businesses, entrepreneurs, and CPAs to do smart transferring of data to and from QuickBooks Desktop. Utilize import, export, and delete services of Dancing Numbers software.
In the meantime, just a thing to keep in mind that QuickBooks connection to your financial institution is a read-only type connection. The system will be depending on the data your bank usually shares with us. There are also some of the factors that you should be considering when you are downloading the bank transactions which may cause the issue that you have:
Some banks and credit card companies or financial institutions don't post transactions for download until later in the day or the next morning depending on the update process cycle.
Few of the banks will show a transaction on their website. However, it won't be available to download the transaction report until it gets posted.
If you notice the missing transactions are the most recent ones to count. Then the suggestion is to wait for at least 24 hours in case your bank doesn't make them available immediately.
Troubleshoot Steps For Wells Fargo Bank Cannot Connect to QuickBooks
Wells Fargo is another banking financial institution that does not have the support system for QuickBooks. But since we are all about incorporating updated solutions, here are the details that are as follows:
Log into online banking
Go to Basic Banking
Select the bank account
Select the date range. Now as per the recommendation, you should not include the current date since you might cut off some transactions that occur after the process.
Then you need to click the download drop-down list.
Once this list appears, you need to select QuickBooks (Web Connect). This action will download the file.
Log into QB online, go to banking, select the account you want to update, click the "Link Account" and select "Upload from File".
On the next page, you need to upload the QuickBooks (Web Connect) file and click the "Next Button".
Follow the steps and finalize the process.
Kindly note that this will disconnect automatic updating of the bank account on QuickBooks online. This will enable you to avoid duplication of the transaction.
I wish to make sure that you're able to get through an error free process and access your Wells Fargo bank in QuickBooks Online. In case, you are getting the error message. Then you need to ensure that cache and cookies related issues are resolved as well. We can also perform some basic browser troubleshooting steps which will assist us to fix errors in banking.
In order to start, first of all, you need to use a private browser when logging in to QuickBooks. This option will do wonders and help us to isolate if the issue is specific to the browser.
Google Chrome: CTRL + Shift + N
Mozilla Firefox: CTRL + Shift + P
Internet Explorer: CTRL + Shift + P
Safari: Press Command + Shift + N
If this resolution fixes the error, we can always go back to our regular browser and perform the clearing of the cache storage of your browser. This will prevent unexpected behavior in the product. Otherwise, you can also choose to use other supported browsers which appears to be a good alternative too.
Lastly, the old versions of the browsers can be another reason which may cause unusual behavior. Before proceeding further, I would suggest you make sure that you're using an updated version of the browser. In case you want instant help or assistance on the same, do not hesitate to reach out to our team of learned QuickBooks experts through live chat, email support, or call.
At any point, you may want to avail the assistance of technical help, you may get in touch with our well versed personnel. You can either choose to give us a call on our toll free number or you can fill out the requisition form available on our website. Just remember to mention a few details of your query so we can come up with the best suited solution a little faster. You can rest assured with our best tech support as our personnel stay well versed with their in-depth knowledge and continuous work on the new updates and upcoming market trends. Your solution will be custom made based on your specific business requirements.
Accounting Professionals, CPA, Enterprises, Owners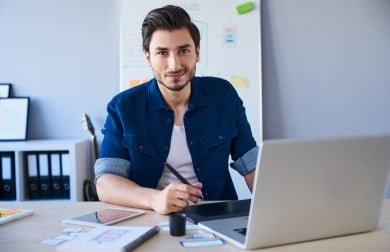 Looking for a professional expert to get the right assistance for your problems? Here, we have a team of professional and experienced team members to fix your technical, functional, data transfer, installation, update, upgrade, or data migrations errors. We are here at Dancing Numbers available to assist you with all your queries. To fix these queries you can get in touch with us via a toll-free number
+1-800-596-0806 or chat with experts.
---
Frequently Asked Questions (Faqs)
Does Wells Fargo Connect to QuickBooks?
Wells Fargo uses a technology that is also known as Web Connect. This technology will enable you to automatically launch QuickBooks. Then, you need to download account data into your check register as a first step. After this, it automatically matches any transaction you have already entered into your register.
Does Wells Fargo charge for QuickBooks Direct Connect?
Wells Fargo does not charge any fees for Direct Connect. Customers should refer to their other U.S. financial institutions for any information about any existing potential transfer fees charged by those institutions as those can be case specific or organization specific. Message and data rates may get applied as per the given standards of your service provider.
How to Reconnect the Bank Account to your QuickBooks online?
How to re-authorize your bank connection
Step 1: Review your bank transactions. Before you disconnect your account from QuickBooks, the smart choice will be to review the transactions that QuickBooks have already downloaded from your bank.
Step 2: Disconnect the bank account. Then you need to go to the Banking menu or Transactions menu.
Step 3: Reconnect the bank account.
Why won't the QuickBooks get Synced with the Bank?
Whenever you face this issue, the smart approach for you is to reach out to your bank and check for any maintenance update that happened recently. You can also request them to establish a connection with QuickBooks. If everything seems to be good from your bank's side, then you need to ensure to select the correct bank name when you are following the sync process.