Wells Fargo is using an advanced technology which is also known as Web Connect. This specific technology enables the system to automatically launch the QuickBooks program. Not only this, but it also enables you to download the account data into your check register, and also automatically matches any listed transaction you have already entered.
Save Time, Reduce Errors, and Improve Accuracy
Dancing Numbers helps small businesses, entrepreneurs, and CPAs to do smart transferring of data to and from QuickBooks Desktop. Utilize import, export, and delete services of Dancing Numbers software.
Steps to Import all the Transactions from Wells Fargo to QuickBooks
Usually it becomes typical to import all the transactions from Wells Fargo to QuickBooks. Following are the steps:
You also need to choose an Account for which you would like to receive transaction activity.
Click on the Select button. This will also populate a "From" and "To" date in the Date Range section. There will be a date range whereby you can check out the transaction activity that also can be downloaded. In order to make a change or highlight or delete the specific date, you can then enter the appropriate date.
You also need to confirm the "From" date and the "To" date of the data. Then you can also download the required date range data.
You also are required to choose the QuickBooks (Web Connect) option and then you need to click on the Download button.
Then you need to follow the directions below based on your software type.
Windows:
You can also refer to these below given transactions:
In this process, a Windows dialog may appear before you. It will be asking whether you would like to Save or Open the file, select Open.
If this is your first time to download with Web Connect for this account, then you should know a few things. A dialog box will appear stating "You are about to download transactions for the following account." The box will also include the account information including the Account Number and Account Type.
You will also be asked whether you would like to "Use an existing QuickBooks Account" or if you would like to "Create a new QuickBooks Account."
With the above mentioned steps, when QuickBooks sends the confirmation that the Web Connect data has been successfully downloaded to QuickBooks, then you need to select the OK button.
You can also choose to repeat these steps for each of the existing account you would like to download into QuickBooks.
Mac:
The existing file can be automatically downloaded to your choice of folder or in the Downloads folder.
In QuickBooks, the very first step is to go to the File menu
Then you need to import and select From Web Connect.
After this you need to browse to the Downloads folder, select the file you just downloaded and select Open
This above mentioned step will import the transactions into QuickBooks for you to match or you can also choose to add the particular transaction to your bank register.
Then you need to repeat these, then also go for the steps for each account you would like to download into QuickBooks.
You should try to check if they can generate a .QBO format of your bank transactions.
Using an Existing QuickBooks Account for the Import Process:
If there is an existing account set-up in QuickBooks for you, this may change the situation a bit. In addition to this, if you would like to add on to the existing transaction activity, you should select this option.
Create a new QuickBooks account:
If you have not already set-up this account in QuickBooks, or if you would like to start a new file for an existing account, you should select this option.
After selecting this option, you need to follow the steps for setting up the new account. Then you will be receiving all the transactions that fall within the From and To dates you have picked in Step 2.
Once the above mentioned steps are done, you'll have to manually download the transactions from the bank. After this, you can upload the file to your account. In case, you are stuck in between, you can simply reach out to QuickBooks technical support team from the comfort of your place.
Process to Download the Bank Transactions:
In order to download the report of bank transactions in QuickBooks, you can refer to this set of steps:
Firstly, you need to go to your online banking account to get your file.
Then you need to check or maybe even follow your bank's instructions to get a copy of the data and then save it on your computer.
Also you need to ensure that the data range is at least one day before your oldest transaction to avoid duplicates.
As a smart choice, please take a note of the supported file format and size. As per the recommendation, it should be a QuickBooks Online (.QBO) file.
Then you need to download your transactions and save the file to your desktop at the required location of your choice.
Then, you can also import the transactions so they become available in your Bank Feeds. If your bank offers Web Connect, you can refer to these given steps:
From the Banking menu, you should select Bank Feeds
Then you need to import Web Connect Files.
After this, you need to choose the QBO file you saved, then select Open.
You will be prompted to Select the Bank Account, then you should select Use an existing QuickBooks account or choose to create a new QuickBooks account if the account you're importing transactions into isn't in QuickBooks yet.
Select Continue. After this, you will see a dialogue box telling you that the data has been successfully read into QuickBooks. Once that is done, you should select the OK button.
You also can now go back to the Bank Feeds Center to review your transactions.
Accounting Professionals, CPA, Enterprises, Owners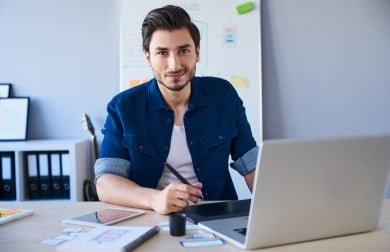 Looking for a professional expert to get the right assistance for your problems? Here, we have a team of professional and experienced team members to fix your technical, functional, data transfer, installation, update, upgrade, or data migrations errors. We are here at Dancing Numbers available to assist you with all your queries. To fix these queries you can get in touch with us via a toll-free number
+1-800-596-0806 or chat with experts.
---
Frequently Asked Questions (Faqs)
How can I Connect QuickBooks Online with my Wells Fargo accounts?
Within QuickBooks Online, you need to click on the "Add Account tab" in the Banking section. After this, you need to search for your bank on the list. Then you should choose the bank account you use for your business from the list. And you should specify to QuickBooks what kind of accounts they are. Also you need to remember to use the same login credentials that you can use when you visit your bank online.
How to Enroll in Wells Fargo Business Online® and Bill Pay with QuickBooks Desktop?

Sign up for Wells Fargo Business Online if you haven't done so already.


Open your QuickBooks Desktop software to enroll your accounts.


Select Wells Fargo as your Financial Institution.


Follow the process to connect your accounts.
Who can be Authorized to Access my Business Accounts with QuickBooks Online?
When it comes to the authorization, you need to provide access and assign roles from within QuickBooks Online. It will allow you to both work on your data and keep it updated at the same time. You may also have the option to allow your accountant or another authorized personnel to sign in to your company directly. The best part is just to invite or remove an accountant user from a QuickBooks Online subscription will be easy as the administrative rights will be with you.