The QuickBooks Web Connector is nothing but a useful windows application. It enables the QuickBooks Desktop application to interchange data with some third-party applications to manage orders, products, customer details, etc., effortlessly.
Save Time, Reduce Errors, and Improve Accuracy
Dancing Numbers helps small businesses, entrepreneurs, and CPAs to do smart transferring of data to and from QuickBooks Desktop. Utilize import, export, and delete services of Dancing Numbers software.
However, the installation of the QuickBooks Web connector enables it to run on its own, even when the program is not in use. As a result, resources are used unnecessarily, which in turn makes your system run slow.
But, there is a way to disable QuickBooks Web Connector from the beginning when you boot your particular system by eliminating the right "Startup" entry. In today's article, we will talk about the simple steps that can be easily used to disable the application, How to Download and Install.
What is QuickBooks Web Connector Application?
QuickBooks Web Connector is influenced by Simple Object Access Protocol. This is a web-based service and it can sync and draw information non-manually in the QuickBooks software. It pulls information as per a declared schedule or runs, as per the requirements and suitability of the users.
It is a Microsoft Windows web-based application that allows web services to interchange information with the products of QuickBooks Desktop. It is important to note that QuickBooks and Web Connectors utilize identical local network and also both are present on the same machine.
What are the QuickBooks Web Connection Error?
Here are the common examples of Web connection Error:
QBWC 1000
QBWC 1003
QBWC 1004
QBWC 1010
QBWC 1015
QBWC 1026
How to Disable QuickBooks Web Connector?
Disabling the QuickBooks Web Connector should be done with great care. Here are the steps to do it perfectly:
Start by Selecting the Windows Start Button and Click it.
Select the Control Panel.
Choose Uninstall a Program.
Select QuickBooks Web Connector.
Navigate to the Installation Window.
Choose Remove.
Steps to Delete QuickBooks Web Connector from a Particular System
In some scenarios, it is possible to delete QuickBooks Connector from a particular system start-up. In case you are not using Web Connector, you need to delete it from the Windows Start-up Group in order to stop it from running every time the computer starts. Also, when the shortcut is removed from the system start-up, it will disable all the applications that use a web connector to connect with QuickBooks.
Here are the steps:
Open the Particular Start-up Folder.
Select Windows + R and the Run the Window.
Enter Shell: Start-up and then Select OK.
Press Right Click on the QuickBooks Web Connector and then Choose Delete.
When it Will Prompt Confirm Shortcut Delete, Select Delete Shortcut.
Uninstall Web Connector App of QuickBooks Desktop
Select the Start Button and Choose the Control Panel.
If you are Using Windows 7, Select Windows + R on Your Particular Keyboard and then Enter Control Panel in the Given Run Box and Press OK.
Choose Uninstall a Program in the Programs and Features Section.
Press the Web Connector and Choose Uninstall.
Hope now you know how to disable the QuickBooks Web Connector application on your particular system.
However, if you get confused during the process or have any kind of query related to the QuickBooks software, it's best to connect with Dancing Numbers expert via LIVE CHAT, can help to fix all the problems related to QuickBooks software.
Accounting Professionals, CPA, Enterprises, Owners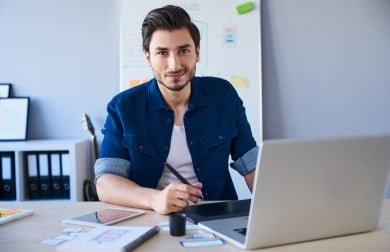 Looking for a professional expert to get the right assistance for your problems? Here, we have a team of professional and experienced team members to fix your technical, functional, data transfer, installation, update, upgrade, or data migrations errors. We are here at Dancing Numbers available to assist you with all your queries. To fix these queries you can get in touch with us via a toll-free number
+1-800-596-0806 or chat with experts.
---
Frequently Asked Questions (Faqs)
What are the Benefits of the QuickBooks Web Connector Application?
The list of benefits of the QuickBooks Web Connector Application is long. Here it is:

It is possible to have an automatic time schedule with QuickBooks web services.


It permits QuickBooks POS XML and GB XML to pass between QuickBooks Point of Sale and a web-based application.


QuickBooks Web Connect connects easily with the users and can download a file without a problem.
How to Download QuickBooks Web Connector?
In order to Download QuickBooks Web Connector, follow the steps given below:
Step 1: First, the QuickBooks Web Connector must be downloaded.
Step 2: According to Web Connector latest version, there are certain security protocols that are supported like TLS 1.1, TL 1.2, SSLv3, etc.
Step 3: In case you have installed version 2.1 or 2.2, then you need to delete the necessary files before installing version 2.2.0.7.1.
Step 4: Stick to the path and then remove all the files from your particular system. Select the C drive.
Step 5: Then move to the program files.
Step 6: select the common files, then click the Intuit folder, and then choose the necessary option.
In order to Install QuickBooks Web Connector, follow the steps given below:
Step 1: Once the downloading is over, then unzip the file and then copy all the files to a completely new location.
Step 2: Edit the directory to this new place.
Step 3: Select on QBWebConnectInstaller.exe.
Step 4: Click to choose the option that says Run as Admin in order to install and now it will install QuickBooks Web Connect in no time.
How to Add an Application to QuickBooks Web Connector?
Here are the steps to add an application to QuickBooks Web Connector:
Step 1: Go to the File menu and then choose the tab that says Update Web Services.
Step 2: Choose Add Application in the Web Connector window.
Step 3: Then browse the particular third-party application.
Step 4: The third-party application will give the QuickBooks users a QWC file.
Step 5: Download the particular file in your system.
Step 6: At the end, choose the .qwc file and then click the Open tab.