QuickBooks Tool Hub has been recently introduced with a collection of tools having a specific purpose that would help you to fix errors in your QuickBooks desktop. Initially, you had to individually download diagnostic tools to resolve errors while working with the QuickBooks desktop. However, after the release of QuickBooks Tools Hub, it became very easy to resolve the errors and even a time-saving process.
Save Time, Reduce Errors, and Improve Accuracy
Dancing Numbers helps small businesses, entrepreneurs, and CPAs to do smart transferring of data to and from QuickBooks Desktop. Utilize import, export, and delete services of Dancing Numbers software.
If you want to know about QuickBooks Tool Hub then you are on the right page. Today we are going to provide you with a complete guide on QuickBooks Tool Hub and how you can download and install QuickBooks Tool Hub and along with the benefits of QuickBooks Tool Hub.
System Requirements for QuickBooks Tool Hub Download and Install
To download and Install QuickBooks Tool Hub, the user must meet the system requirements
● There must be a reliable internet connection.
● Redistributable package for Microsoft Visual C++.
● .NET Framework by Microsoft.
Note: If you are using an older version of the Microsoft.NET framework, make sure you upgrade it. You must complete this step before proceeding with the tool hub installation.
Benefits of QuickBooks Tool Hub
Let's take a look at some of the benefits provided by the QuickBooks desktop tool hub:
The QuickBooks Tool offers a simple user interface. It may not be showy or full of eye-catching features, but it is simple enough to operate that even individuals with little technological understanding will find it easy to use.
QuickBooks Tool Hub is intended to help users who are experiencing network connectivity challenges.
QuickBooks Tool Hub is one of the greatest tools for QuickBooks users since it is absolutely free, with no costs for installation or use.
QuickBooks Solution Hub is a terrific tool for dealing with business file concerns. The tool hub may be used to troubleshoot typical problems that prohibit QuickBooks Desktop from connecting to the business file.
What is QuickBooks Tool Hub used for?
QuickBooks Tool Hub acts as a launch pad that helps to fix your errors and issues. Each tool in QuickBooks Tool Hub have different uses, some of them are:
Network Issues:

This page assists you if you are experiencing network problems. Select Network Issues if you are experiencing issues with your network or PCs connected to it, such as error H202. You must be connected to your server computer.

Company Files Error:

If you get an error notice when you open your business file, or if you have missing or blank listings, choose Company File Issues. This launches the Quick Fix My File and QuickBooks File Doctor tools. If you want more assistance, go to the corporate file tab and click File Dr. Help.

Help and Support:

To contact us or modify your Intuit account, go to Help and Support. You are also welcome to submit comments on any of our tools.

Home Page:

The main screen provides essential information about the QuickBooks Tool hub and how to utilize it efficiently. It also tells you the components to employ in various problems.

Problems with Programs:

If you are experiencing QuickBooks *** error, go to Quick Fix My Programs on the programs tab of the QuickBooks tool hub. It is recommended to start with the Quick Fix my Program option. You may also use this to troubleshoot typical PDF and print difficulties.

Advanced Tools:

Select Advanced Tools to see a list of common Windows shortcuts that may be used to troubleshoot common QuickBooks difficulties.

Installation Issues:

In QuickBooks, navigate to the Installation issues tab and choose the appropriate option for installation difficulties and errors.

Password Reset:

On the QuickBooks desktop, navigate to the password reset page to reset your password.
Which Problems Can QuickBooks Tool Hub Resolve
QuickBooks Tool Hub can help you to resolve the following issues that are listed below:
1. Resolve Network Problems
QuickBooks tool hub is also quite useful for resolving networking-related difficulties. If you are using QuickBooks in multi-user mode and are having issues with it. You may launch the tool hub and navigate to the network difficulties tab. Resolve Network Problems will assist you in resolving network issues such as h202, h303, h505, and so on.
2. Resolve Program Issues
The program difficulties area in the QuickBooks tool center assists you in resolving three types of problems in the QuickBooks desktop.
Quickly Repair My Program:

Quick fix my application will eliminate any background running programs and repair QuickBooks rapidly. If QuickBooks is running slowly, it should be utilized regularly.

QuickBooks Print and PDF Repair Utility:

If you're experiencing trouble printing and saving PDFs in QuickBooks, Resolve Program Issues can help you solve the problem.

QuickBooks Program Analysis Tool:

You can use this tool if your QuickBooks desktop performs strangely. It fixes important Microsoft components that are required to execute QuickBooks. It may take up to 20 minutes to complete and once it is completed you need to restart it.
3. Resolve Company File Problems
The latest version of QuickBooks file doctor is available in the QuickBooks tool hub. Simply run QuickBooks file doctor and give the location of your business file, and it will quickly resolve company file errors.
Steps to Download QuickBooks Tool Hub
You need to download the QuickBooks tool hub exe file and save it on your computer. So the steps to download the QuickBooks Tool Hub exe file are as follows:
First of all, QuickBooks should be closed.
Once closed download the latest version of the QuickBooks Tool Hub.
Now save the file somewhere you'll be able to locate it quickly (like your Downloads folder or your Windows desktop).
If you've already installed Tool Hub, you can determine which version you have:

For this follow these steps: Choose the Home tab. The version will be shown on the bottom right, or you may examine it by selecting the about option.
Note: You are recommended that you download the most recent version of the QuickBooks Tool Hub (1.5.0.0).
Steps to Install QuickBooks Tool Hub
After you download the latest version of QuickBooks Tool Hub, follow the steps mentioned below to install it:
To begin the installation process, run QuickBooksToolHub.exe.
Then choose the Next option.
Now if you are asked to accept and agree to the Intuit license agreement, click Yes.
Choose a location for the QuickBooks tool hub and then the next option.
To begin the installation, select the Install option.
Now press the Finish button to launch this tool on your computer.
Click Finish to launch this utility on the system.
After installing the QuickBooks Tool Hub, you will notice components of the tool hub on your dashboard.
Whenever you are having an issue with your QuickBooks Desktop, you may always try the QuickBooks tool hub for resolutions. QuickBooks tool hub is an integrated application that includes all QuickBooks tools. This one tool can guide you in resolving a lot of QuickBooks errors and issues.
We hope now you have a complete guide on what is QuickBooks Tool Hub and how you can Download and Install the tool. However, if you still have any questions or queries you can reach out to QuickBooks customer Helpdesk for easy and quick assistance.
Accounting Professionals, CPA, Enterprises, Owners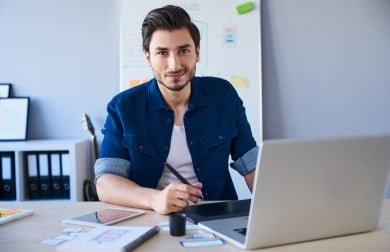 Looking for a professional expert to get the right assistance for your problems? Here, we have a team of professional and experienced team members to fix your technical, functional, data transfer, installation, update, upgrade, or data migrations errors. We are here at Dancing Numbers available to assist you with all your queries. To fix these queries you can get in touch with us via a toll-free number
+1-347-428-6831 or chat with experts.
---
What are the Components of QuickBooks Tools Hub?
Now that you have installed and opened up the QuickBooks tool hub, you will see a few components of the tool hub on the screen, which includes:

Advanced Tools


Home


Company file issues


Program problems


Installation issues


Password reset


Network issues


Support
Can you Repair QuickBooks using QuickBooks Tool Hub?
There are several methods for repairing QuickBooks software. The most often used method is the simplest and most effective way to diagnose the problem. The steps for repairing QuickBooks using QuickBooks Tool Hub are as follows:

First to repair QuickBooks, go to your control panel's Programs and Features area.


Then right-click on QuickBooks to open it.


Now choose Uninstall or Change.


Once done click the Continue button.


You must now pick Repair and press the Next button.


Finally, the QuickBooks Tool Hub will repair QuickBooks.
What are the steps you need to follow while using the QuickBooks Tool Hub to solve Network issues?
You must carry out these actions on the computer that is hosting your corporate file:

Navigate to the location of your company file in QuickBooks database server management.


QuickBooks database manager will check for network issues.


Finally, this will resolve them in a matter of minutes.