In this article learn Some Essential QuickBooks Support Tools & Utilities.
QuickBooks is equipped with many supportive tools that timely help QuickBooks to remove errors and other issues related to QuickBooks. It not only fixes the various glitches in the software but also makes more enhanced security to the program. QuickBooks is today one of the most used accounting software in the world. It manages your daily needs operations such as money management, sales invoicing, expense billing, financing reporting, and other tasks. To keep the program working efficiently and there are several tools that everyone should know.
Save Time, Reduce Errors, and Improve Accuracy
Dancing Numbers helps small businesses, entrepreneurs, and CPAs to do smart transferring of data to and from QuickBooks Desktop. Utilize import, export, and delete services of Dancing Numbers software.
Below article is covering some tools which are very important that every QuickBooks user should know about it and at the need of these tools users can use those to solve the issues. Let's see the tools.
QuickBooks Support Tools Listed Below:
1. QuickBooks File Doctor Tool: QuickBooks File Doctor Tools fix some issues such as Windows problems, data damage, corruption in the file, network issues, and many more issues.
2. QuickBooks Install Diagnostic Tool: As the name says install diagnostic tool, it helps you to resolve the partial or corrupt installation of the QuickBooks.
3. QuickBooks Print and PDF Repair Tool: If you are facing issues in emailing, printing, or saving the data as PDF from QuickBooks, then you can use these tools to get rid of print and PDF issues.
4. QuickBooks Clean Install Tool: If you have installed the damaged QuickBooks functions then it may affect your functionalities of the QuickBooks desktop, QuickBooks Clean Install Tools help you in such cases. It removes all QuickBooks installation files and folders. It includes the below 3 steps:
Uninstalling QuickBooks
Renaming installation folders
Reinstalling the program on the system
5. QuickBooks Scan Manager: QuickBooks scan manager enables you to add files to your sales receipt, invoice bills, and several other issues and transactions, it also helps you to import automatically and categorize the transactions when connecting to your bank accounts.
6. QuickBooks Database Server Manager: QuickBooks Database Server Manager is one of the most useful tools which allow you to share the company files with some other workstations via a network. You can become more productive while using the tool.
7. QuickBooks Condense Data Utility: QuickBooks condense data utility is very useful while archiving the data file, and an error in the system prevents QuickBooks from completing the task. These tools fix the error to enable the QuickBooks to condense data utility.
8. QuickBooks Refresher Tool: QuickBooks refresher tools are the same as mini repair procedures on QuickBooks Desktop. It stops all the processes running in the background and revives the program in various situations such as:
QuickBooks not responding
QuickBooks lethargic performance
QuickBooks company file accessing error
QuickBooks installation error
9. QuickBooks Password Reset Tool: This automated password reset tool helps you to reset the lost or forgotten admin password. You just need to select the password reset tool based on the QuickBooks desktop version.
10. QuickBooks Verify and Rebuild Data Utility: Rebuild data utility and verify data work together to solve the QuickBooks issue. Verify the data self determines common data damages in a file but rebuilds data self solve mostly data integrity issues searched by verifying data utility.
11. QuickBooks Auto Data Recovery Tool: This tool is used to recover the lost data or damaged QuickBooks company file. It can recover the data in the following ways:
It uses the current transactions log ( .tlg) file and copy of the company file to recover the lost transactions
Uses a copy of your company files and the transactions log file to recreate transactions done in last hours
12. QuickBooks Conversions Tool: QuickBooks conversion tools enable you to convert the accounting data from the old accounting system to QuickBooks. By using this tool, you can convert the QuickBooks files without getting any issues in the security of data.
13. QuickBooks Connections Diagnostic Tool: QuickBooks connection diagnostic tool help you in resolving the different technical issues with the network or issue with the company file over the network
14. QuickBooks Component Repair Tools: These tools are widely used to resolve the error related to Microsoft components such as Microsoft.Net Framework, MS MSXML, and C++ while QuickBooks installation
15. QuickBooks Web Connector (QBWC): It is a Microsoft Windows application that helps in data exchange between QuickBooks products and web-based services, including QuickBooks Point of Sale. Know how to set up QuickBooks Web Connector.
These QuickBooks Support Tools can help you to streamline your business transactions and data. It helps you to overcome the daily issues which may hamper your business. QuickBooks support all of the above tools which surely help every QuickBooks user.
Accounting Professionals, CPA, Enterprises, Owners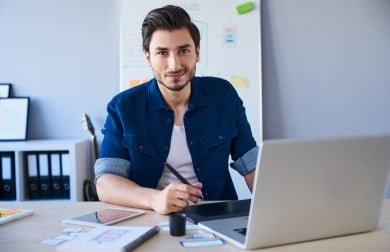 Looking for a professional expert to get the right assistance for your problems? Here, we have a team of professional and experienced team members to fix your technical, functional, data transfer, installation, update, upgrade, or data migrations errors. We are here at Dancing Numbers available to assist you with all your queries. To fix these queries you can get in touch with us via a toll-free number
+1-800-596-0806 or chat with experts.
---