QuickBooks is a cloud-based application that enables users to efficiently manage their company's finances and accounts. It is a platform with a monthly subscription model that is primarily used by startups and small businesses.
Based in the United States In 1983, Scott Cook and Tom Proulx established QuickBooks. To enable smooth, automatic business transaction categorization and structuring, the platform lets users connect several bank accounts. In addition to letting customers manage their accounts, QuickBooks offers a number of services, including inventory management, customer information, the ability to create sales reports, and many more.
Save Time, Reduce Errors, and Improve Accuracy
Dancing Numbers helps small businesses, entrepreneurs, and CPAs to do smart transferring of data to and from QuickBooks Online. Utilize import, export, and delete services of Dancing Numbers software.
It is an extremely user-friendly program that enables users to quickly and easily send professional-looking invoices and receipts to their clients. Users don't have to bother about setting up any particular infrastructure in their offices because it is a Cloud-based platform. Since QuickBooks includes Smartphone applications that are compatible with both Android and iOS, customers can manage their accounts from anywhere in the world as long as they have a reliable Internet connection.
QuickBooks Online is a powerful platform with a wide range of tools to support businesses in their daily operations. However, by integrating QuickBooks with other programs, its capabilities can be improved. This article will give a thorough explanation of QuickBooks and present a list of the top QuickBooks 2023 Scheduling tools.
The Best Things about QuickBooks
QuickBooks, a market leader in accounting software, provides a number of features that make it easy for businesses to handle all of their accounting and financial demands. A couple of QuickBooks major features are shown here.
Expense Control
QuickBooks allows businesses to easily track and manage all of their business expenses. On a single integrated dashboard, businesses can view all of the transactions from the linked bank accounts, which aids in performance analysis.
More Effective Payroll Management
All businesses must have effective employee management in order to operate at peak efficiency. QuickBooks provides a payroll management feature that enables businesses to manage their workforce and improve operational efficiency. The function can be used to determine employee pay, subtract taxes, and carry out numerous other crucial operations.
Uncomplicated Data Imports
QuickBooks ability to import current data from many third-party sources is one of its important advantages. To assist businesses with data management, the platform includes out-of-the-box support for the data import from Microsoft Excel, Outlook, Gmail, and many other sources. The transition to QuickBooks is simple and takes less time due to this special feature.
Improved Tax Deductions
A feature offered by QuickBooks automates the division of transactions into various tax categories. The likelihood of any error during the tax filing process is reduced by this feature.
Increased Invoice
QuickBooks helps businesses to easily create professional-looking invoices and deliver them to clients, making the process of raising invoices a doddle. In order to expedite the payment collection process, QuickBooks also enables businesses to directly embed payment gateway links in invoices.
Sales Monitoring
In addition to accounting and payroll administration, QuickBooks has a number of tools that assist businesses in keeping track of their sales. Businesses can use the tool to monitor the performance of their sales reps, which aids in analysis. Additionally, the platform enables businesses to define customized pricing in accordance with their needs and use international currencies for sales.
For 2023, Best Quickbooks Scheduling Integrations/Tools
Every organization must utilize production time as effectively as possible in order to expand. For efficient operation, businesses automate a variety of payroll management-related procedures using scheduling apps and integration solutions. A handful of the most popular QuickBooks scheduling integration programs that are compatible with QuickBooks are listed below.
1. Tsheets (QuickBooks Time)

It is a QuickBooks Scheduling Integration that combines time monitoring and employee scheduling for the best possible use of productive time. TSheets, now QuickBooks Time, offers similar scheduling and time-tracking software as other software tools do. The software enables businesses to easily exchange projects, jobs, and appointments with their staff members. According to Quickbooks, this technology can help users save up to three hours of weekly productive time on average. Because QuickBooks Time offers a Smartphone application, customers may schedule different chores while travelling from anywhere in the world. This feature makes QuickBooks Time more accessible.
Pricing
QuickBooks scheduling costs $8/user per month with a $20 base fee and unlimited users. Free trial: 30-day Free-for-life plan: No
2. Acuity Scheduling

It is a 24/7 online assistance platform that is cloud-based and can be used to plan appointments and manage client data. One of the top QuickBooks scheduling program is Acuity. The application automates a variety of client-facing processes, including reservations, cancellations, reminders, and payments. Acuity's QuickBooks Scheduling quickly syncs a variety of client booking-related details to QuickBooks. Additionally, bills can be automatically generated and sent to clients using the tool. Because Acuity supports Google, iCloud, Office 365, Exchange, and Outlook calendars out of the box, businesses may more easily plan and organize diverse tasks.
3. Scheduling Manager
A scheduling tool called Scheduling Manager works smoothly with QuickBooks to increase productivity across a number of crucial business activities. The process of creating sales invoices is automated by this QuickBooks Scheduling software, eliminating the need to re-enter client information. When changes are made on any of the platforms, the program immediately updates customer information and syncs with QuickBooks Scheduling.
4. Housecall Pro

The QuickBooks Scheduling application Housecall Pro can be used to plan jobs, track personnel, manage customer information, process payments, and do a variety of other duties. Tablets, smart phones, and computers are just a few of the devices that can access the application. Professionals who provide home services frequently utilize Housecall Pro to efficiently manage their business operations. When used to its maximum extent, the company claims that the solution can save over 10 hours per week. Estimates and invoices are generated automatically by Housecall Pro.
5. Deputy
Excellent components are included in the deputy task scheduling application to support HR professionals in helping their staff members perform better and increase efficiency. Due to the fact that it uses straightforward automation and guardrails to safeguard businesses from compliance issues, we primarily advise it to large firms with numerous compliance obligations. The most advantageous feature of Deputy is how simple it is to integrate with top payroll and HR systems to simplify business operations.
6. Jobber
Jobber is a complete QuickBooks scheduling tool that includes a number of Drag & Drop scheduling options. It enables enterprises to swiftly turn quotations into tasks and invoice customers and is primarily used by home service businesses. By giving vital information like visits, jobs, billing history, property information, and many other specifics, the platform enables businesses to maintain tabs on their clientele. Companies can issue numerous invoices simultaneously using Jobber's Batch Invoicing tool. Businesses can significantly reduce their time and labor costs due to this functionality. Companies can contact Jobber's customer support centre with any questions about its products.
7. Monday.com
The straightforward and effective software Monday.com makes it simple to plan, arrange, and manage your weekly business responsibilities. Since you can use it to see weekly schedules visually and customize it to meet your company's needs, it is among the best staff scheduling software for small businesses. There are more than 200 themes available on Monday.com, and users can select from a variety of data dashboard styles. Also know how to Integrate Monday.com with QuickBooks.
8. DeskTrack
DeskTrack is among the greatest tools for scheduling employees because it includes employee monitoring to help you keep tabs on how well your staff members are performing. This program is adaptable and can be used to manage both internal and external employees. Since customers can simply communicate and guarantee essential activities are performed within the predetermined time period due to its transparency, it stands out. DeskTrack has workforce analytics that may be used to find the top performers and quickly intervene for those who are struggling in particular areas.
9. Homebase
A complete employee scheduling solution, Homebase also includes payroll, time clocks, and HR management. The software reduces paperwork that typically takes up a lot of time and money and keeps you entirely focused on personnel management. With regard to employee scheduling, the program enables quick and simple communication with your staff, reducing the possibility of mistakes and misunderstandings.
10. Connecteam
Using only a few clicks, managers can create, assign, and manage shifts with Connecteam, an award-winning nurse scheduling tool. A Smartphone app for nurses that is incredibly simple to use and browse gives them fast access to their digital schedule. Instead of using manual spreadsheets and disorganized paper-based schedules, many medical facilities and organizations currently use this all-in-one software solution to instantly supply nurses with precise schedules.
Pricing
Starts at just $29/month for up to 30 users Free 14-day trial Free plan available
11. ClockShark
You need staff scheduling software designed for a field-based workforce, like ClockShark, if you're in charge of a construction or field service organization. The software is easy to use on PC and mobile devices and features a dashboard with a contemporary style. You may quickly build work schedules for your field staff using ClockShark's automated features. To keep up with updated timesheets for payroll, employees can also view their shifts and monitor their work progress.
12. Resource Guru
One of the most reliable employee work scheduling apps is Resource Guru. With the help of this program, you may identify the employees who are overworked and underutilized. As a result, you can achieve balance by planning their time and distributing responsibilities equitably depending on their skills and credentials. You can manage employee scheduling on-site or while you're on the go by using it on desktop and mobile devices.
13. Streamline
The best QuickBooks Inventory Planning Software Platform for small, medium, and large businesses is Streamline. Manufacturers, retailers, and distributors can increase their profit margins by 1–5 percentage points with the use of an AI-powered software platform. Software from Streamline is effective and efficient. As a result, you may focus on long-term objectives and business growth.
14. Workforce
Workforce is a good option to take into account if you're seeking for the best employee scheduling software for small businesses that works well on mobile devices. Without the need for paperwork, you can quickly obtain real-time information into the performance and attendance of your employees using it. Additionally, the program promotes labor compliance because you may take labor laws into account when scheduling employees. Workforce may be used to manage remote workers and has received rave reviews for its mobile adaptability.
15. Buffer
Buffer is a condensed social media dashboard that offers useful scheduling tools. Through a centralized "calendar," you can simply plan and publish social media material. This enables you to see the schedule as it is being added to. Additionally, you can "pause" posting through the settings page if your plans change. It is compatible with LinkedIn, Facebook, Instagram, Twitter, and Pinterest.
16. Workiz
Workiz is an intuitive team management, scheduling, and billing program that is simple to integrate with QuickBooks. The application optimizes productivity by automating a variety of company processes. It also offers a number of features that let businesses reach out to customers wherever they are. Workiz makes it simple for businesses to create and manage job quotes and invoices. Employers can use Workiz to connect with staff members via SMS and email as well as other methods. It is a great option for firms looking to quickly scale up their operations because it is simple to use and saves time in training new staff.
17. Eschedule
Eschedule is a nurse scheduling program that medical facilities employ because to its timeliness. Eschedule is compatible with the majority of web-enabled devices and allows you to automate scheduling and company-wide training. Even email and SMS are acceptable notification methods.
18. Kinaxis RapidResponse
A cloud-based supply chain management tool called Kinaxis RapidResponse combines your data, processes, and people into a single seamless environment. Cloud-based supply chain and S&OP software from RapidResponse help businesses in the high-tech electronics, aerospace & military, automotive, life sciences, and industrial sectors.
19. Onlypult
Even though Onlypult may be new to you, they have been a scheduling tool for Instagram for some time. They now cover Facebook, Twitter, LinkedIn, Google My Business, YouTube, TikTok, Tumblr, WordPress, Telegram, VKontakte, Odnoklassniki, Pinterest, and Medium as part of their social media scheduling coverage. Additionally, they have created a strong feature set that allows you to manage multiple accounts easily, work with images and videos from your computer, add team members, keep an eye on your rivals visually, and access analytics.
20. Relex Solutions
Relex is a retail-focused solution in its entirety. By using cloud-native retail planning technologies, merchants can increase their level of competition. By using precise forecasting and replenishment, profitable use of retail space, and optimized workforce planning, RELEX aids businesses in making better planning decisions.
Conclusion
Applications for QuickBooks Scheduling are particularly helpful in QB 2023 since they offer a variety of functions that help businesses save a lot of time. Worldwide, companies of all sizes frequently employ the aforementioned QuickBooks Scheduling capabilities. Depending on their demands for scheduling, businesses can select their preferred scheduling application.
Accounting Professionals, CPA, Enterprises, Owners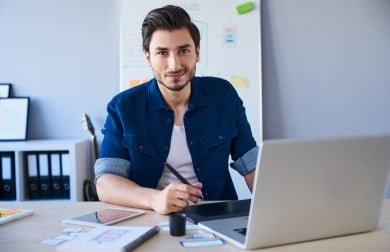 Looking for a professional expert to get the right assistance for your problems? Here, we have a team of professional and experienced team members to fix your technical, functional, data transfer, installation, update, upgrade, or data migrations errors. We are here at Dancing Numbers available to assist you with all your queries. To fix these queries you can get in touch with us via a toll-free number
+1-800-596-0806 or chat with experts.
---
Frequently Asked Questions (Faqs)
What are Two Scheduling Blunders that Everyone Makes?
Here are some frequent scheduling blunders and suggestions for avoiding them.
• You can track your progress and be ready for the unexpected by using a schedule.
• Lacking a distinct aim
• Concentrating on the incorrect task at the wrong moment
• Being irrational with time
• Unneeded level of specificity
• Not including breaks and buffers
Will a Free Scheduling Tool Suit My Needs in Every Aspect?
Free staff scheduling software is not created equal. Even though they are not directly related to scheduling, several features offered by some providers can nonetheless help and streamline schedule-related concerns. For instance, not all free versions include an in-app chat feature. Employees and management can quickly and easily communicate with one another through an in-app chat on their mobile devices. This can speed up the process of clearing up schedule conflicts or miscommunications. There are also very few personnel management software's such as Connecteam, that are also used for staff scheduling.
What Benefits Can Infor CloudSuite Supply Chain Planning Provide?
With the help of the integrated planning platform Infor CloudSuite Supply Chain Planning, businesses can develop, manage, collaborate on, and coordinate plans for every stage of their supply chain, from demand plan development to supply-side response and from detailed operational response planning to strategic business planning.
Infor CloudSuite Supply Chain Planning Benefits:

• Better data visualization tools and the ability to examine more closely at data.
• A clear view of the manufacturing process from start to finish. Purchase orders are simple to process for clients that pay invoices.