Teams may plan, coordinate, and track their work with the aid of Monday.com, a project management and collaboration tool. Users may add team members, assign tasks, build workflows, and monitor progress from a centralized view in this highly visual application. Regardless of the scope and complexity of their projects and activities, teams may manage all of their work by using Monday.com. They are adept in planning tasks and initiatives that are pertinent to their company. The program enhances work visibility, enabling all parties to collaborate closely in order to overcome obstacles and forge a synergy that boosts team performance.
Save Time, Reduce Errors, and Improve Accuracy
Dancing Numbers helps small businesses, entrepreneurs, and CPAs to do smart transferring of data to and from QuickBooks Desktop. Utilize import, export, and delete services of Dancing Numbers software.
A market leader in work management systems is Monday.com. It lets organizations to consolidate all of their organizational functions, from sales and marketing to operations and all the way to documentation and storage, into a single system since it is simple to understand and use. Many organizations may easily adjust to Monday.com's visual simplicity and functional simplicity. Even while creating complicated workflows can be more difficult, having a full set of functionality allows you to design a system that works for your company.
When it comes to automation and integrations, Monday.com excels. You can lessen the dependency on manual chores and handling by using a comprehensive list of "workflows" to customize how you work. Additionally, it conveniently interacts with a variety of apps to guarantee that your complete software ecosystem can communicate with Monday.com.
While a job management system is typically rigid, Monday.com provides you complete freedom. A CRM can be made to control your sales process. You can build a library to keep pictures and papers. Workflows can be created to onboard clients. To manage your daily operational tasks, you can design workflows and dashboards. It's possible that Monday.com will be able to help you handle it if you do it inside your company.
Short Summary of QuickBooks Desktop and Online
QuickBooks Desktop
The QuickBooks Desktop is essentially a platform used for accounting and keeping track of funds in businesses. Companies may quickly make invoices and billing, track payments, and also track their earnings with the use of QuickBooks. Additionally, HR departments might use this for payroll and bonus purposes. Companies and organizations may manage their customer, stock, and vendor inventories with the use of QuickBooks Desktop.
Barcodes for the objects can be simply made through QuickBooks. To obtain a simple picture of the supply chain, they can also use the QuickBooks platform, particularly the Enterprise version. Users of QuickBooks have a choice between three distinct plans. These programs can meet the unique requirements of different organizations. Medium-sized and small-sized enterprises can use QuickBooks Pro and QuickBooks Premier. For larger enterprises, QuickBooks Enterprise is an option. Businesses may focus more on their everyday workflows and business processes by using QuickBooks Desktop's capabilities to help them worry less about their finances.
QuickBooks Online
Accounting software called QuickBooks Online (QBO) gives you control over your money, your time, and your business. It retains information on an infinite number of clients and vendors. Making better judgments requires understanding your cash flow and the state of your company. Professional invoices may be designed and created with QBO, printed, and emailed. Additionally, it enables you to keep track of who owes you money and whether you have been compensated.
With QBO, you may quickly view your P&L Accounting, Cash Flow Statement, and Balance Sheet. With pre-built and customized reports, you may also delve deeper into company facts. QBO is entirely web-based, so you won't need to worry about operating-system compatibility or installing or downloading traditional applications. You just open your web browser and start browsing.
By allowing numerous users to access your account, QBO links users in various locations. You can define permission levels to limit the kinds of data that each user can view or alter. Every two hours, QBO automatically backs up your data and adheres to the strictest standards for data storage security online. To utilize QBO, no prior accounting experience is necessary.
Necessity of Monday.com Integration with QuickBooks
Monday.com has several features that are quite useful, and by combining the platform with other tools and apps, its effectiveness may be increased even more.
The seamless connection of Monday.com with QuickBooks enables companies to improve their accounting and financial management capabilities.
Your work OS and accounting system are connected through integration, which streamlines financial task management operations through automated procedures.
You can create an integrated system that enables enterprises to gather, track, and manage contacts, accounts, invoices, payments, cash flow, costs, tax-related information, and more from a single platform due to Monday's interface with QuickBooks.
The monday.com QuickBooks Integration services put financial operations and management processes into alignment so that every change in the pulse on QuickBooks is communicated to the users on monday.com. This is done by importing all financial data from QuickBooks to Monday boards.
Monday.com allows for the creation of customizable dashboards that assist businesses in gaining useful information about their financial status.
Finance managers can access the aggregated information, engage with teams to assign and track the activities, and more accurately provide need-based reports due to the automatic workflows created during the setup of the monday.com and QuickBooks interface.
The connection of Monday.com with QuickBooks allows for a unified system and transfers all of your QuickBooks data to Monday. After integration, you may quickly control any financial action configured in QuickBooks from within Monday.
This integration can reduce the need for human data record maintenance across two apps.
You can upload attachments and produce invoices with unique invoice numbers. Additionally, this integration allows you to provide unique reports on QuickBooks online invoicing.
Key Benefits of Using Monday.com
The following list of benefits of Monday.com will give you an idea of why it is so outstanding:
1. Visibility
Monday.com can be summed up in one word: visibility. Even if some of monday.com's qualities seem unimportant, they are both impressive and strong. The software uses vibrant color-coding to make things look appealing. You can visually organize projects, view tasks, and check progress at a glance due to the color scheme. Amazing board views are available on Monday.com, which also offers a design that is similar to Excel spreadsheets. For project teams, the color palette and the boards view offer a visually appealing and interactive environment.
2. Flexibility
Unquestionably beneficial is monday.com's flexibility. With the platform, you may customize your tools without sacrificing flexibility to suit your unique management approaches. You can precisely manage all types of projects and workflows involving various teams. Columns exist for status, date, text, numbers, individuals, ratings, teams, locations, and a variety of other information. Numerous columns serve as the perfect example of Monday.com's adaptability and customization. They provide you a ton of options so you may alter each board to fit the way you work.
3. Sense-based Dashboards
Dashboards from Monday.com exemplify the traits necessary to advance initiatives. The dashboards compile and present the information that is significant to you in one location. They provide you with a complete picture of the visual indicators and team KPIs, to put it another way. In particular, the dashboards make it simple to monitor a project's budget, progress, and workload. The platform's 15 dashboard widgets, which enable dashboard customization, are its best feature.
4. Helps in Delegating Tasks
You may easily assign tasks to others and monitor the status of projects on Monday.com. It's simple to set up a board for each project you take on while working with remote teams on more complicated projects. After that, you can extend a board invitation to team members. You do not need to brief each person on the project and task after they have arrived. Instead, the tasks are added to the timeline and distributed to the team members according to their areas of competence.
5. Collaboration and Communication Improvements
The team cannot be successful if there is ineffective communication and lack of teamwork. The management may use collaboration and communication strategies and procedures, but without the right tools, the team members would not be able to communicate successfully. By bridging the gap, Monday.com improves teamwork.
6. Constructing Improved Infrastructure
Organizations need more than just communication and collaboration tools. Monday.com strives to be a one-stop shop for all the demands and requirements of a firm. They also have many other work processes in several industries, such as billing, customer relations, employee relations, sales and marketing, financing, inventories, and so on.
7. Serves Both Teams and Individuals
Even though Monday.com would seem like a work management solution that only big businesses would use, it also serves individuals. The Free Plan of Monday.com, which offers many features for a single user's demands and requirements, is readily available to those people who are looking for a program that will help them manage their duties and tidy up their schedules.
8. Automations
While many project management solutions offer automation tools, Monday.com offers consumers a substantial and diverse selection of automations. These automations can be configured to carry out monotonous chores that individuals would find difficult to do on a regular basis. The user's chosen plans may, however, affect the total amount of tasks.
9. Robust Protection
For all of its users, Monday.com places a high focus on security. It is aware that consumers are dealing with extremely private and sensitive data that needs to be protected at all costs. The platform is regularly audited and upgraded as a result. Additionally, both vital and non-critical data are regularly backed up.
10. Premade Templates
The platform offers a variety of pre-made templates that teams may utilize right away to streamline their work and get off to a good start. For practically any work or event, templates are easily accessible. Teams can also design and use their own unique templates for their work.
11. Strong Analytics and Reporting
Monday.com gives you the ability to measure almost everything when it comes to reporting. For instance, you may view information on team members' performance, progress, and even the number of almonds they consumed in a week. Unfortunately, there is no automated reporting available on the site. But it more than makes up for this with an exceptional capacity to provide a 360-degree picture to quickly examine various project issues. High-level reporting enables you to precisely track numerous projects.
12. Multiple Integrations are Supported
Better yet, Monday.com works seamlessly with every project tool you employ. This implies that you can conveniently sync data from several programs to gather your team's efforts. Slack, Asana, Trello, Google Drive, Gmail, Zendesk, Jira, Dropbox, Google Calendar, and Excel are just a few of the programs that the software smoothly connects with. Additionally, it integrates without any issues with Basecamp, MailChimp, Twilio, Github, Todoist, and Box. Additionally, Monday.com intends to integrate Salesforce and Webhooks, which will further sweeten the purchase.
13. Mobile – Enabled
With the Monday.com app, your team members may swap between PCs and mobile devices. Both Android and iPhone cell phones can download the app. Team members who are on the go now have access to a workflow management tool due to the app. They can simply follow project progress, collaborate with other members, and see who is working on what.
14. Reasonable Pricing
The platform is suitable for organizations of all sizes because of its affordable pricing. The mixture of excellent features and adaptable pricing seems too tempting to pass up. Prices for Monday.com currently range from $39/month to $1599/month (billed annually). All annual subscriptions are eligible for an 18% discount from the vendor. If you have large teams, the discount can help you save a lot of money. Even better, there is a unique plan for nonprofit organizations, educational institutions, and NGOs. The number of project management features and the size of your team affect price. The freedom to change plans at any time-upgrade, downgrade, or cancel-is the best part.
Working of Monday.com Integration with QuickBooks
Authenticate QuickBooks Online and Monday.com.
Select one of the apps to serve as your automation's trigger.
Pick a repercussion from the other app.
After choosing the data to communicate from one app to the other, all is done.
You have received a thorough explanation of Monday.com's capabilities. Ideally, you now have enough knowledge to determine whether the program is the best option for your project's needs. We appreciate that Monday.com provides a free trial in order to help you make a decision. If you're still on the fence or can't make up your mind for one reason or another, you may sign up for a free trial of Monday.com to see what it has to offer. Apart from this, if you have any concern or query regarding Monday.com QuickBooks Integration, you can connect with Dancing Numbers team via LIVE CHAT.
Accounting Professionals, CPA, Enterprises, Owners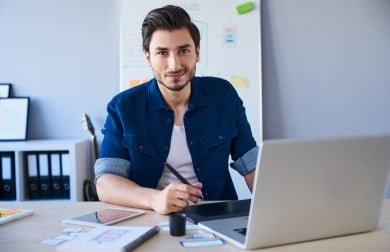 Looking for a professional expert to get the right assistance for your problems? Here, we have a team of professional and experienced team members to fix your technical, functional, data transfer, installation, update, upgrade, or data migrations errors. We are here at Dancing Numbers available to assist you with all your queries. To fix these queries you can get in touch with us via a toll-free number
+1-800-596-0806 or chat with experts.
---
Frequently Asked Questions (Faqs)
Has Monday.com Implemented a CRM?
Monday.com for a better customer experience and more efficient procedures, CRM enables you to enhance how you gather leads, monitor sales pipelines, and manage contacts. There is no simpler method to enhance your CRM than with visual project boards that track each stage of the sales funnel and each with their own dynamic columns.
Do Monday.com Handle Payroll?
Monday.com is a Work Operating System, to be exact (Work OS). To handle your accounting activities, you can create a unique digital workplace using our platform. This covers a wide range of tasks, including as bookkeeping, tax returns, payroll management, payroll tax reporting, and financial reporting.
How can I Keep Track of My Hours on Monday.com?
• Click on the plus sign (+) in the top right corner of your board and choose "More Columns" to add it.
• Select "Time Tracking" once you are in the columns.
• To start the timer whenever you begin a task, just click on play.
Can I Send an Email from Monday.com?
Your team may manage hundreds of client or customer interactions within Monday.com with the Emails & Activities app. You may send and receive emails, make your own email templates, record events, meeting notes, and can do more using this app.