A cash flow statement, as the name suggests, is a financial document that keeps a record of all cash inflows that the company resource from multiple sources it works with. The statement also contains cash outflow records to help companies get a clear view of the revenues and expenses simultaneously for a period.
Save Time, Reduce Errors, and Improve Accuracy
Dancing Numbers helps small businesses, entrepreneurs, and CPAs to do smart transferring of data to and from QuickBooks Online. Utilize import, export, and delete services of Dancing Numbers software.
Preparing Cash Flow Statements in QuickBooks Online
As QuickBooks Online has become one of the most widely used software solutions for businesses, especially small and medium-sized ones, it has come up with specific features that make creating cash flow statements easier and smooth.
Though one can generate balance sheets monthly, businesses struggle to generate cash flow statements on a monthly basis. QuickBooks Online helps businesses generate the latter monthly. The cash flow statement requires to be prepared per generally accepted accounting principles (GAAP) standards. The software ensures it is prepared to keep into consideration all necessary aspects.
Why is a Cash Flow Statement Important?
A cash flow statement is one of the most important financial documents for any business. This is because it helps companies to keep cash records and know how much cash has flown out and how much has come in. After all, it is the cash that helps businesses to operate. Hence, knowing its availability is a must. And this is what a cash flow statement helps in.
Though companies already have income statement to show their earnings, it is not confined to cash transactions only. Hence, having a cash flow statement for a separate cash-related record is a must. The statement of cash flow not only lets you retrieve the sources for the cash generated but also helps track its uses. In addition, it also provides the breakdown of the cash flow, segregating the operational costs, investments, and other financial expenditures or inflow.
How to Prepare a Particular Cash Flow Statement in Your QuickBooks Online?
The creation of the cash flow statement in QuickBooks Online involves four steps. Let us have a look at them:
1: Create a New Cash Flow Statement
The steps for creating the new statement are listed below:
Step 1: Navigate to the left side of the displayed menu bar.
Step 2: Select Reports.
Step 3: Go to the Business overview section.
Step 4: Look at the second column of the report to find the Statement of Cash Flows option.
Step 5: Click it.
2: Set up the Options
Step 1: Have a look at the menu bar located above the State of Cash Flows option.
Step 2: Change the general options for the report.
Step 3: You can make changes to the available options that include:
Report Period: It helps you select the period for which you want to run the cash flow statement using the dropdown feature.
Display Columns By: Using this option, you can define the default look of the columns that you have in the report. You can also add columns or split columns as per your requirements using this option.
Show Active Data Only: Users can select this option if they want to show columns and rows that have at least one activity conducted during the period. Only non-zero and active data will appear in the report if you set it up that way.
Run Report: You can select this option to apply your changes and run the report.
3: Customize the Report
Make your Cash Flow Statement look like you want. This is an option in addition to those mentioned in the 2nd Step.
Step 1: Click on the Customize button.
Step 2: Tap the following for making respective modifications to get the required customized result:
General: This is the first option where you can choose the way in which you want to amount to be shown, as dollars, cents, etc. You can also choose formatting negative numbers.
Rows/Columns: This option helps you select the rows or columns that you want your report to display.
The filter section helps users to retrieve filtered data based on different variables – Customer, Vendor, Location, Class, and Products/Services.
Header/Footer: Here, you can choose what header or footer you want the pages of the reports to showcase. You can enter or make changes to the headers and footers as per your requirements and desire.
Once users are done with making customization, they can click Run Report, which will run the report with the changes made.
4: Proceeding with the Cash Flow Statement
Once the cash flow statement is created and customized, it can either be printed, emailed, or exported. To achieve this, users need to follow the steps below:
Step 1: Take the cursor to the top right corner of the cash flow report.
Step 2: Based on how you want to forward the report, you can choose respective icons, which include the following:
Email: Do you see the envelope icon? Click it to send a copy of your report to people in concern without leaving the QuickBooks Online.
Print: The icon with a printer icon is meant to print the report. Click it to proceed and have a hard copy ready.
Export: The export icon has the drop-down feature. You can choose whether you want to export the PDF version of the report or you want to have the spreadsheet form forwarded to the recipient.
If you follow the above steps, you can easily create and customize your statement of cash flow.
The steps mentioned above are easy to follow. However, there are times when you might find yourself stuck while following the steps. Whether you are facing issues with the creation of the cash flow statement or its customization, our Dancing Numbers experts are always there to help you.
Our professionals either attend to your queries and issues over a LIVE CHAT or access your systems remotely to perform the steps to create or customize the cash flow statements on your behalf.
Accounting Professionals, CPA, Enterprises, Owners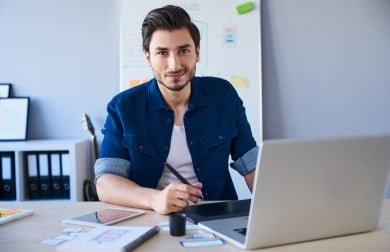 Looking for a professional expert to get the right assistance for your problems? Here, we have a team of professional and experienced team members to fix your technical, functional, data transfer, installation, update, upgrade, or data migrations errors. We are here at Dancing Numbers available to assist you with all your queries. To fix these queries you can get in touch with us via a toll-free number
+1-800-596-0806 or chat with experts.
---
How to Run a Cash Flow Statement?
Below are the steps you can follow to run the cash flow statement:
Step 1: Hover over the Business Overview option.
Step 2: Click on Reports. Go to the Search field.
Step 3: Type Statement of Cash Flows. Select the Statement of Cash Flows option. It will open the report.
Step 4: Choose Customize if you wish to customize the report. Select Run report.
Can You Create a Cash Flow Statement for Multiple Years in QuickBooks?
Yes, it is possible to do so in the Pro option. To achieve this, the below steps need to be followed:
Step 1: Hover over Reports.
Step 2: Select Company & Financial. Choose Statement of Cash Flows.
Step 3: Select Date dropdown and click on Custom. Choose the range through From and To date columns.
Step 4: Tap the Excel dropdown list. Select Create New Worksheet.
Step 5: Choose Create a .CSV or comma separated value file. Click on the Export option.
Step 6: Save the file to the Desktop or your desired folder.