Over 40,000 creative firms worldwide rely on Harvest, a web-based time tracking and invoicing program. Without the bother of spreadsheets, Harvest makes time tracking simple (even enjoyable), helping you stay on top of project budgets. Intuitive team scheduling, quick and professional invoicing, robust reporting to keep you informed of project progress and profitability, apps and connections customized to your workflow, and time tracking your team will really use are just a few of the features.
Save Time, Reduce Errors, and Improve Accuracy
Dancing Numbers helps small businesses, entrepreneurs, and CPAs to do smart transferring of data to and from QuickBooks Online. Utilize import, export, and delete services of Dancing Numbers software.
It supports a variety of platforms and gadgets, enabling users to quickly record their time while streamlining project and job time tracking, invoicing, and billing. Teams can manage their time more effectively, gain insight through reports and analytics, and produce more precise plans and projections that are supported by actual facts with the help of this secure, centralized, cloud-based solution.
Compared to QuickBooks, Harvest offers far better time tracking and invoicing. For a lot less money than the QuickBooks Online Advanced tier, you can also manage projects and project budgets. Harvest costs just $12 a month. Their website and mobile app are both excellent, and their sales tax tool allows you to choose the appropriate sales tax (unlike QBO, which fabricates wrong guesses about what sales tax should be charged).
It is a great integration that fixes certain issues with QBO. Because it is unable to alter data in Harvest, your billable time is secure and protected from QBO "helping" you with undesired automations. Harvest may directly accept payments using Stripe; however Harvest duplicates each invoice to QBO for your bookkeeping (credit card or ACH). Accordingly, ACH for Harvest payments is 0.9%, compared to (as I recall) more like 2.7% for ACH when utilizing QBO invoicing.
Overview of QuickBooks Desktop and QuickBooks Online
QuickBooks Desktop
You can track sales, produce and send invoices, and always know how your firm is performing because of your accounting data being managed in the cloud. Additionally, QuickBooks Accounting Software is simple to use and does not require you to be an expert in either accounting or finance. You get access to effective invoicing services including invoice tracking and payment reminders. You can also control your costs and obtain a variety of information. A complete solution with all the capabilities you need is QuickBooks Accounting Software. Additionally, you may manage your business while on the road by using its mobile app.
The tasks assigned to your team are made simpler with QuickBooks, which also gives you a 360-degree perspective of your company at any moment. Even someone who is not a finance specialist will find it simple to use due to the user-friendly navigation and interface. Anywhere, at any time, you may view your performance data. You are able to instantly email documents to your auditors with the aid of QuickBooks.
QuickBooks Online
With its ecosystem of apps, QuickBooks Online has a substantial market share in the small company sector. By assisting you with tasks like making estimates and invoices, tracking sales and cash flow, managing your customers and suppliers, keeping an eye on your taxes and making tax returns much simpler, comprehending your company's performance, as well as planning ahead and budgeting, it is intended to reduce the amount of time you spend managing your business finances.
The features of QBO are incredibly user-friendly and simple to utilize. For example, Harvest is integrated with QBO, one of several capabilities that QBO provides for its consumers. You want QuickBooks Online integration tools since they make it easier for you to link your QBO login to third-party programs like PayPie. It aids in credit score calculation. The existing credit rating with other suppliers is unaffected by this service, which is free to use.
The use of QuickBooks online is secure. It offers a lot of security measures. Your financial information becomes more accurate and current after using its resources. All you need to use QuickBooks Online is the appropriate QBO package for your company's needs. You must be very careful while selecting among the several packages that QBO offers.
Need for Harvest Integration with QuickBooks
Harvest offers a variety of visual reports to aid teams in maintaining the efficiency of their operations.
Several third-party platforms that businesses use for project management and task management can be integrated with Harvest.
Connect Harvest to relational databases and cloud-based software. Harvest Contacts, Clients, Projects, Tasks, etc. can be imported directly to/from the most popular cloud and on-premise data sources, or Harvest sync can be done in both directions.
You may load and synchronies Harvest data with sources that have varied data structures due to robust mapping options.
Harvest time tracking system makes it simple to record your time, learn from previous projects, and get rewarded for your efforts. Many analytics and reporting tools have developed connectors for Harvest because time tracking is unquestionably a treasure of useful data that can be used for that purpose.
These Harvest connections help feed the large data needs of today's extremely powerful machine learning algorithms while reducing the need for manual data entry. Harvest works well with many well-known software programs.
Your Accountant or Bookkeeper will appreciate how much easier billing is due to integration with QuickBooks Online (QBO). Invoices and recorded payments from Harvest are directly copied to QBO when using Harvest for QBO. No longer is each line item or payment need to be manually entered again into QBO by the person managing your books.
There are APIs available on software systems like Harvest and QuickBooks that let you connect securely and view your data. You may automate crucial business activities and conserve essential time and resources by creating a tailored integration for your company.
High volume data processing that is secure nobody hates wasting time, especially when it involves simply entering data into another system. By setting up Harvest invoices to automatically copy over to QuickBooks, you can reduce the amount of human labor required by the person in charge of your accounts. Additionally, you can copy the payment from your client's Harvest invoice into QuickBooks Online.
Advantages of QuickBooks Harvest Integration
Online time tracking made simple for teams. From a web browser, desktop, or mobile device, start a timer and concentrate on the current work. To begin, there is no installation necessary.
Project insights are provided to managers. Before it is recorded in the books, get a clearer view of profitability. Accurate project budget reports and more are provided through time-based reporting.
Streamline invoicing for bookkeepers and accountants. Spend more time reviewing the numbers and less time entering data again. Payments and invoices from Harvest are automatically copied to QuickBooks Online.
A simple, lightweight time monitoring system that is practical for daily use.
Harvest interacts with the applications that your team currently uses and loves, allowing you to record time in the same manner.
Make it as simple as possible for your staff to track their time by using specialized apps on all of their devices.
To assist your employees in keeping accurate and regular time records, use automated reminders.
You may concentrate on the challenging engineering problems where we add value for our clients due to Harvest's simple, clear time monitoring.
Numerous visual reports are available to support your team and keep projects operating successfully.
Strong filters provide you with the precise data you need to comprehend how your time is spent and make future plans.
With capacity reporting, you can quickly identify who is overworked and who is underutilized.
To acquire further insights, you may easily export data from Harvest into the reporting applications you already use.
Harvest adjusts budgets as your team tracks time, allowing you to maintain the profitability and timeliness of your initiatives.
To guide the scope and estimations of future projects, keep track of internal expenditures and analyze data from previous projects.
Find out which jobs and projects are taking up your team's time and having an impact on costs.
Through interfaces with PayPal and Stripe, your customers can effortlessly and swiftly pay invoices online.
Create bills using the time and expenditure tracking data from your team, and use integrated online payments to rapidly collect payment.
For streamlined bookkeeping, automatically replicate your Harvest invoices and payments to QuickBooks Online or Xero.
Using Harvest's time and cost tracking for your team, you can quickly and easily create and send precise invoices.
In remote employment, we greatly emphasize work-life balance. If someone is overloaded, time tracking indicates it, and that conversation starts right away.
Simple, adjustable pricing options are offered for harvest pricing. Customers can choose to pay annually or monthly and save 10%. There is also a 30-day free trial that is completely functioning.
With a cap of two active projects, Harvest provides a completely free plan for 1 seat or user. For $10.80 per seat per month billed annually or $12 per seat billed monthly, the Pro plan offers unlimited users and projects.
Time and expenditure tracking, billing and payment processing, reports, integrations, desktop and mobile apps, and customer support are all included in all subscriptions.
Steps for Linking Harvest with QuickBooks and Copying Invoices
Connect Harvest to QuickBooks Online (QBO) to replicate your invoices from Harvest and, if desired, invoice payments into QBO can be done by following the below steps:
During Harvest, select Settings (upper right corner). Administrators alone have access to view and modify account settings.
Click Connect to QuickBooks under Integrations by scrolling down.
The link will lead you to QuickBooks Online. After logging in, select Authorize.
You'll be routed to Harvest after it's finished.
Toggle the Sub-customers setting on or off, choose a default Income account, decide whether you want payments to copy to a Deposit account, and click Save.
Recommendations to Connect QuickBooks and Harvest
The income account you choose here will only be applied if your QuickBooks Online account doesn't already have a link between the selected invoice item types in Harvest and the relevant product/service items.
The following QuickBooks Online account subtypes are available as deposit account options: checking, inventory, other current assets, and not deposited funds.
You may make Harvest projects into sub-customers for QuickBooks Online by using the sub-customer feature.
For invoices to properly copy from Harvest to QuickBooks Online, all item categories, sub-customer/project names, and client names must exactly match in both Harvest and QuickBooks Online.
We advise carefully evaluating and comparing the titles of the items in Harvest to the items in your QuickBooks Online account, then altering them to precisely match before copying invoices. Duplicate items will be created in QuickBooks Online if there isn't a perfect match.
Additionally, check that the product and service items under Company menu > Products and services in QuickBooks Online are connected to the appropriate income accounts. In your Harvest account, under Invoices > Configure > Item types, you'll also want those items to correspond with Harvest Item Types.
A Harvest item type is given to each line item on an invoice. The products and services that are mapped to these item types in QuickBooks Online will dictate which income account invoice line items are copied to in QuickBooks Online. If the item type and good or service are not a perfect match, Harvest will use the default income account set under Settings > Integrations > QuickBooks Online.
Last but not least, you might want to choose a default tax rate in Harvest's Invoices > Configure > Default values before copying invoices. You can choose to use a tax rate from your QuickBooks Online account there. As an alternative, you can keep choosing tax on an invoice-by-invoice basis.
In this article learn about Harvest and QuickBooks in addition to describing how to install the Harvest QuickBooks interface step-by-step. It also addressed all the numerous features and advantages of this integration. Connect with Dancing Numbers team via LIVE CHAT right away if you run into any problems syncing Harvest with QuickBooks on a Cloud Desktop.
Accounting Professionals, CPA, Enterprises, Owners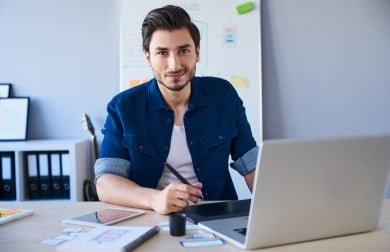 Looking for a professional expert to get the right assistance for your problems? Here, we have a team of professional and experienced team members to fix your technical, functional, data transfer, installation, update, upgrade, or data migrations errors. We are here at Dancing Numbers available to assist you with all your queries. To fix these queries you can get in touch with us via a toll-free number
+1-800-596-0806 or chat with experts.
---
Frequently Asked Questions
How can I Copy Invoices from Harvest to QuickBooks?
• Harvest will automatically copy invoices you send to clients to your QuickBooks Online account. If you have recurring invoices scheduled to automatically send to your clients, they will also be copied. Except when the retainer does not cover the entire amount owing and payment copying is deactivated, invoices paid via retainer will always be immediately copied.
• You can manually copy invoices to QuickBooks Online if an invoice doesn't copy automatically or if you wish to recopy an invoice you've edited.
• Select the invoice you wish to copy to QuickBooks Online by going to Invoices > Overview.
• Click Copy to QuickBooks under Actions.
• Copied to QuickBooks will show up next to the invoice once it has been copied to QuickBooks Online.
The Harvest Power-up: How do I utilize it?
Start timers, find out who is where, and keep an eye on project budgets. The Harvest Power-Up or browser plug-in lets you keep track of time from cards. In this accounting tool, simply copy Harvest invoices and recorded payments. In order to avoid double entry copy Harvest payments and invoices into this accounting software.
How do Estimates and Budgets work with Harvest?
The total time allotted for a project is set when you create a budget in Harvest. The actual project hours are accumulated when your team keeps time. Finally, we surface them as estimates in Harvest when you schedule time in Forecast. As a result, you may compare the actual progress of your project to your projected budget and timeline.
How does Forecasting for Projects including the Harvest Work?
You can contrast upcoming scheduled hours with the number of hours left in the project's Harvest budget as you arrange projects that are tied to Harvest in Forecast. This enables you to develop a practical plan based on the actual, available funds.