Amazon Web Services (AWS), The most complete and well-known cloud platform in the world provides over 200 fully functional services from data centers spread throughout the globe. AWS is used by millions of clients, Including the largest corporations, The most effective governmental organizations, And the fastest-growing startups, To cut costs, Increase agility, and accelerate innovation.
Save Time, Reduce Errors, and Improve Accuracy
Dancing Numbers helps small businesses, entrepreneurs, and CPAs to do smart transferring of data to and from QuickBooks Desktop. Utilize import, export, and delete services of Dancing Numbers software.
Amazon Web Services LLC (AWS) has offered businesses of all kinds a cloud-based infrastructure web services platform since early 2006. You can order computing power, Storage, and other services through AWS, giving you access to a range of elastic IT infrastructure services as needed for your organization. With AWS, you have the freedom to select whichever programming paradigm or development platform makes the most sense for the issues you're attempting to solve. AWS is the most cost-effective option to provide your application to your consumers and clients since you only pay for what you use, there are no upfront costs, and there are no long-term commitments.
Additionally, you may benefit from Amazon.com's worldwide computing infrastructure through AWS. This infrastructure serves as the foundation for Amazon.com's multi-billion dollar retail company and transactional enterprise, and it is scalable, dependable, and secure due to years of development. One-on-one assistance is available through AWS Support, which is staffed around-the-clock by skilled support engineers. The four support plans available from AWS Support are Basic, Developer, Business, and Enterprise. The Basic plan is cost-free and provides assistance with account and invoicing inquiries as well as service limit changes. The other options provide the degree of help that best suits your needs with an unlimited number of technical support cases.
With extremely sophisticated security configurations and networks, AWS protects the security and dependability of company data. AWS offers features for resource backup and scalability right out of the box. It supports the use of the cloud-based AWS CloudWatch resource and application monitoring tool. AWS offers computing instances similar to EC2 that can run several operating systems like Windows and Linux. Additionally, AWS provides advantages of server-less computing through its AWS Lambda service.
Insights of QuickBooks Desktop and Online
QuickBooks Desktop
Millions of small and medium-sized businesses throughout the world use QuickBooks as their preferred company accounting program. QuickBooks offers consumers a wide variety of options that enable them to maintain a tidy and organized accounting system. Eventually, the majority of firms decide to host QuickBooks in the cloud. Additional advantages include accessibility from any location, multi-user collaboration, lower IT expenditures, automated backup, scalability, and security.
In QuickBooks Desktop, there are various inventory management options. Utilize complex, sector-specific features if you can. Over the years, QuickBooks Desktop has expanded substantially and now provides solutions for numerous sectors. The purpose of QuickBooks Desktop was to automate a few simple accounting activities. Due to the growth of processes and silos to support multiple departmental operations, your personnel will likely end up manually reentering data from one system to another. However, if all of these different systems were connected to the cloud and automated, this could be done with ease.
Due to the fact that it is an on-premise accounting software product, QuickBooks Desktop includes all supplemental costs. The time, money, and IT resources required for it could all be better used to grow your primary business.
QuickBooks Online
Integration is available in QuickBooks Online for a number of features, including payments, CRM, project management, payments, payroll, invoicing, inventory, and many more. It offers more than 500 connectors and a considerably easier integration process, enabling you to use third-party apps directly from QuickBooks Online without having to sync or import data. Data in QuickBooks Online is routinely safeguarded and backed up. You don't need to be concerned about system failures because your data is not saved on your machine.
For many team members, access is necessary. If they share accounting activities with other employees in your organization, QBO enables users to use distinctive logins. Real-time data are necessary. QBO provides you with real-time financial information rather than making you wait until the end of the day for Transactions to Reconcile. It would be convenient to be able to add and update transactions from anywhere. Customers have the choice of setting up and accessing their accounts with QBO from any location.
Need of AWS Integration with QuickBooks
Compared to other cloud providers, AWS offers a significantly greater number of services and features within those services, ranging from infrastructure technologies to cutting-edge technologies. Because of this, integrating your present applications to the cloud is quicker, easier, and more affordable, and you can build just about anything. Let's examine its features:
All transactions performed on Amazon are instantly synced with QuickBooks due to this integration.
A fantastic technique to save time and maintain the accuracy of your books is with Amazon QuickBooks Integration.
As a result of the Integration, QuickBooks will be able to categories and connect all of your Amazon Business purchases to your bank or credit card information. You only need to examine and accept the work at this point.
You can spend the hours of work saved by Amazon QuickBooks Integration toward expanding your customer base.
Because Amazon QuickBooks Integration pulls the essential data directly from your Amazon account, there is no chance of mistakes. This not only makes keeping track of your financial data simpler, but it also offers a level of precision that is unmatched.
The Amazon QuickBooks Integration gives you data to aid in future planning and boost your Amazon sales.
AWS has the greatest selection of databases that are created specifically for certain applications, allowing you to select the finest tool for the task at the best price and performance.
AWS has the biggest and most active community, with millions of active customers and tens of thousands of partners worldwide. The AWS Partner Network is made up of tens of thousands of independent software vendors (ISVs) and thousands of systems integrators who are experts in AWS services (APN).
The most flexible and secure cloud computing platform currently accessible is AWS, On which ISVs adapt their technologies. In addition to supporting 98 security standards and compliance certifications, AWS provides the ability to encrypt customer data across all 117 of the AWS services that host it.
With AWS, You can experiment and innovate more quickly by utilizing the most recent technology.
For your most critical applications, AWS has unrivalled experience, Maturity, Dependability, Security, and performance. AWS has the greatest operational experience at a larger scale.
Benefits of AWS (Amazon Web Services)
The AWS cloud platform offers the company a number of advantages. Some of the key advantages include ease of use, upkeep of the IT infrastructure, and reduction of operational costs through pay-per-use billing. A number of features set Amazon Web Services apart from other businesses as follows:
1. Access on Mobile Devices
AWS Mobile Hub and AWS Mobile SDK are two of the available methods.
Mobile SDK for AWS
Android, React Native, iOS, Unity, Web, and other platforms are supported via the AWS Mobile SDK. This functionality enables access to several Amazon Web Services, including Lambda, DynamoDB, and AWS S3 (Simple Storage Service).
Mobile Hub by AWS
You can access the relevant and compatible functionality for your application with the help of this mobile hub. Using the console that is built inside the program, you can build, test, and keep an eye on it. The AWS Mobile Hub also offers additional features including content delivery and message push notifications.
Simple to Use
AWS offers a user-friendly platform that even a newbie can use in comparison to other platforms. Because of AWS's convenient console and comprehensive documentation, it is possible.
2. Secure
A standard and secure infrastructure is offered by Amazon Web Services, and users only pay for the services they really utilize. It offers a variety of security-related services. One such service is Identity Access and Management (IAM), which allows administrators to control users' access to AWS services. Amazon Web Services has recently developed tools that automatically evaluate security concerns. Additionally, it offers solutions with encryption (hardware and software), certifications for Transport Layer Security, and protection from Distributed Denial of Service (DDoS) assaults, and filtering of malicious traffic directed at applications.
3. Storage
High storage is available from AWS and can be utilized separately or in combination. If a user is utilizing any high input/output applications, such as Hadoop, data warehousing, etc., the high storage EC2 instances can be helpful.
4. Trustworthiness and Scalability
An infrastructure that scales according to usage is provided by Amazon. As a result, if the user dials back the instances that are consuming, the cost of utilization may be minimal. Since large enterprises do not require any additional resources if they run out of storage, the scalability feature has emerged as the best option.
5. Several-Region Backups
There are numerous zones offered by Amazon where users can store their instances and data. There is availability zones included in these regions that are protected from failure in any other zones. Multi-Region Backups' major objective is to start EC2 instances anywhere in order to safeguard the user's applications. The cost and network latency will be minimal if the zones are in the same area. Regions can be found in different counties, geographic locations, etc. Users can select a region that is convenient for them. Additionally, a third-party service called Cloud Ranger does Automatic Data Backups across various countries.
6. Pay Per use
With Amazon Web Services, the customer is not required to pay for any of the platform's services, in contrast to competing platforms. The user is only charged for the bandwidth, storage, and resources they actually utilize. It is one of the most significant qualities of business sectors luring AWS in comparison to others.
7. Monitoring and Management
Admin can manage and monitor resources and applications by performing tasks including tracking resource and application health and configuring cloud resources, Automate the configuration of infrastructure and keep track of user activity.
Steps for AWS Integration with QuickBooks
1. Establish the Connection
Access Your QuickBooks Account by Logging in as the Administrator.
Go to the Homepage of the Amazon Business Purchases App. To Access the Same, Click Here.
Now click "Get App."
When Prompted, Log in to your Amazon Business Account as the Primary Administrator.
Select the Beginning Date for the Data Import. After that date, all Amazon Business Purchases will be Synchronized to QuickBooks for Your Inspection.
Select Finish.
The program will then begin importing your Amazon Business purchases into QuickBooks along with the data they are linked with. You might not immediately see all of the products you want to import if you have a lot of them. Not to worry, the software will keep running till the task is finished.
2. Check the Items You Bought from Amazon Business
You can go ahead and evaluate your Amazon Business Purchases once QuickBooks starts to reflect them. After that, You can Add these to your QuickBooks Accounting Records. The steps below should be followed to examine all of your records:
Select Banking from the Menu.
After Selecting App Transactions, Click the For Review tab.
Your Amazon Business Returns and Purchases are listed, Along with details like the item's Description, Price, and Charge Splits.
You may now get Started Using Your Amazon QuickBooks Integration.
Small businesses are seeking for ways to run their organizations more successfully and efficiently. Businesses and the accountants who assist them can better manage a business owner's purchases and overall books due to this Amazon QuickBooks Integration. We anticipate that you can find all the information you need about AWS QuickBooks Integration in this post, but if you still have questions, You can connect with Dancing Numbers team via LIVE CHAT.
Accounting Professionals, CPA, Enterprises, Owners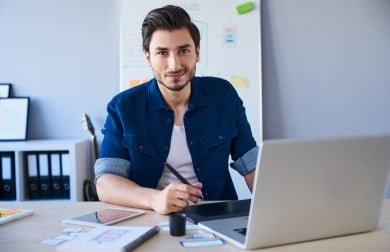 Looking for a professional expert to get the right assistance for your problems? Here, we have a team of professional and experienced team members to fix your technical, functional, data transfer, installation, update, upgrade, or data migrations errors. We are here at Dancing Numbers available to assist you with all your queries. To fix these queries you can get in touch with us via a toll-free number
+1-800-596-0806 or chat with experts.
---
Frequently Asked Questions (Faqs)
What is QuickBooks Self-Employed Feature?
You can import all the details of the orders from Amazon to QuickBooks Self-Employed using this highly unique tool, which is exclusively accessible through QuickBooks Self-Employed. You can do the same thing by taking the following actions:
• Go to "Gear".
• Next, choose "Labs".
• Next, click "Turn It On".
• Enter your Amazon credentials now, click Allow, and wait for the connection to establish itself.
• When finished, it will begin displaying the orders.
Is AWS used to Host QuickBooks?
Remote accounting is affordable due to Vast Edge's hosting of QuickBooks on AWS, which provides you access to the program at any time and from any location. Multi-User Collaboration: Vast Edge enables you and clients to collaborate on the same file concurrently, saving businesses time by removing the laborious chore.
In QuickBooks, How do I Reconcile Payments from Amazon?
• Reconcile daily payments from Amazon Vendor Central in QuickBooks
• Go to the top menu and select "Company."
• Make General Journal Entries by choosing it from the drop-down menu. Change the Date after that.
• For your discounts, select an Account. The amounts should then be entered in the Debit and Credit columns.
• Click save and close option.
Can QuickBooks and Amazon be integrated?
You can connect the Amazon Business Purchases app to QuickBooks. It's a fantastic approach to save time and maintain the accuracy of your books. The program imports all the information about your Amazon Business purchases into QuickBooks, allowing QuickBooks to classify and associate them with your bank or credit card data.