BigCommerce is a potent, user-friendly e-commerce platform that comes with all the tools needed to start, run and expand a profitable online business. You will save time and work using QuickBooks interface and manual bookkeeping errors will be eliminated.
Save Time, Reduce Errors, and Improve Accuracy
Dancing Numbers helps small businesses, entrepreneurs, and CPAs to do smart transferring of data to and from QuickBooks Online. Utilize import, export, and delete services of Dancing Numbers software.
QuickBooks is a popular option when it comes to accounting and accounting software. BigCommerce's integration with QuickBooks shouldn't therefore come as a surprise. Customers may now control their shopping carts, orders, and invoices within QuickBooks. This makes it simple for consumers to manage their finances and keep track of their spending.
Customers can also easily sell online and accept payments from their clients to this connectivity. In addition, BigCommerce has numerous other capabilities that work with QuickBooks, like order management, product listings and more. BigCommerce is a wonderful option if you are searching for a simple approach to handle your finances and conduct online business.
About BigCommerce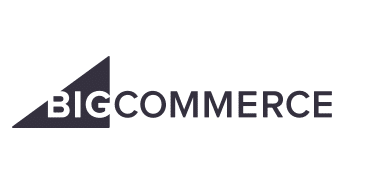 BigCommerce is a top-tier cloud ecommerce platform that is ideal for both established and expanding enterprises. BigCommerce enables companies to boost online sales with about 80% less effort, money, and complexity than on-premise software by combining corporate features, market-leading performance, an open architecture and an app ecosystem.
Using BigCommerce, business owners may create an online store and sell their products there. As long as they have access to a web browser and the Internet, they may develop and manage their online storefronts remotely. And since BigCommerce runs on its own computers, you may use it without investing in web hosting or any other software.
BigCommerce offers a wide range of customized models that can be used to help you design the layout of your online store. It can be used to promote both the physical and digital products in your store. Additionally, with a variety of tools at your disposal, commercializing your brand will be simpler for you.
BigCommerce is pioneering a new era of ecommerce as an open SaaS platform. You have countless opportunities to grow, develop, and innovate when you use BigCommerce.
Using this safe and user-friendly eCommerce platform, BigCommerce enables you to develop imaginative and alluring shop experiences while managing operational complexity. In addition, BigCommerce helps its clients surpass the competition by offering quick shopping experiences that encourage repeat business.
BigCommerce provides a practical and effective interface to your requirement for eCommerce, as demonstrated by the over 95,000 live websites that use the BigCommerce System to sell items and handle payments online.
People that lack a lot of web design experience are primarily the target market for BigCommerce. The software is also helpful for customers and developers who are technologically savvy and need to change the HTML and CSS for their online stores.
The user-friendly interface of BigCommerce is well-known. Even if you don't have any prior experience running a website, you can always create one using BigCommerce. It is a great option if you want to manage an online store and consider all of the technical difficulties associated with hosting a website.
We will examine one of the most effective eCommerce systems available today in more detail in this article. A description of BigCommerce's purpose and how it works will be provided after that.
Detail About QuickBooks Desktop and Online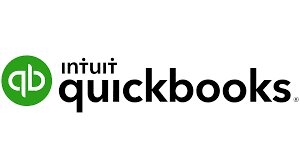 The desktop, internet and cloud-based accounting software QuickBooks was created by Intuit. Its solutions allow users to process payments for both personal and company expenses. Small size and medium size enterprises both are the primary targets of QuickBooks. These users like QuickBooks because of its simplicity of use and reporting capabilities.
In 2023, QuickBooks will be among the most widely used accounting programs for small enterprises. Whether you want to stop using paper books, your spreadsheets have become multi-headed hydras, or you need a better solution than your present software, QuickBooks can be a wise decision without breaking the bank.
QuickBooks Desktop
The popular accounting program QuickBooks Desktop was developed by Intuit. It can help manage the financial operations of small and medium-sized businesses. Just a few of the numerous features that QuickBooks Desktop offers to streamline financial tasks include invoicing, cost tracking, accounts payable and receivable, payroll management, inventory monitoring, bank reconciliation, and financial reporting. It also allows you to edit templates and forms and gives access to many users.
The available versions of QuickBooks Desktop are individually edited to certain organizational needs. Pro, Premier, and Enterprise are the three main editions of QuickBooks. Each version has its own different level of capacity and scalability. When you purchase a license for the program, you can use it offline without an internet connection.
QuickBooks Online
It provides a customizable and user-friendly solution for the management of money, automating accounting processes, and gathering analytical data on the performance of business. Due to saving of time and streamlining of bookkeeping processes, businesses can easily concentrate on the growth and financial stability of it. Organizations can choose a package that suits their needs and upgrade as necessary thanks to this.
Customers of QuickBooks Online can easily access their financial data from anywhere; they just need an internet connection by using a web browser or a mobile app. This eliminates the need for regular software upgrades and manual installation.
Need of BigCommerce Integration with QuickBooks
BigCommerce for QuickBooks offers store owners many of advantages that would take a long time to list out because everything that was formerly manual has been automated now days. To assist you understand why BigCommerce and QuickBooks should be integrated, the points that follow will provide you some of the most compelling arguments.
Save Time for Your Business
BigCommerce for QuickBooks Online will undoubtedly save you a lot of time because the setup process only needs a few clicks. All you have to do is decide how you want BigCommerce and QuickBooks Online to behave when changes are made. Once the specification is complete, every order placed through BigCommerce will be converted into sales receipts in QuickBooks Online. You'll have the opportunity to concentrate more on your company thanks to this time-saving procedure, which will help it grow more successfully than ever.
Comprehensive Syncing
Assume BigCommerce was already used with QuickBooks. If so, BigCommerce for QuickBooks is now in charge, so you won't need to worry about your Orders, Products, Customers, Taxes, Discounts, Refunds, or Shipping Charges. Everything from your online store is instantly synchronized with QuickBooks Online by BigCommerce. This procedure can be scheduled to sync every minute, every hour, or every day if you so choose.
Constant Data Precision
BigCommerce for QuickBooks ability to correct human error is its next benefit to BigCommerce store owners. With the aid of this integration, your store will be able to do away with manual accounting and all associated human errors. BigCommerce for QuickBooks Online also makes it simple to handle sales revenue, tax, refunds, discounts, and shipping accurately and automatically.
Reconciling Payments
If you use QuickBooks along with QuickBooks Payments (payment gateway), which greatly simplifies the payment procedure for both business owners and customers, BigCommerce for QuickBooks will offer you an automatic reconciliation of transactions.
Advantages of BigCommerce and QuickBooks Integration
Following are the key benefits of integration of Bigcommerce with QuickBooks:
One of greatest benefits of integration is that how quick and simple on boarding and setup are. This platform is a good option for you to pick whether you are a beginner or an expert in the e-commerce and technical industries. It is not all that BigCommerce handles, but you may simply develop a stunning, contemporary online store in it.
This is a simple, all-encompassing e-commerce platform. Even more channels are available for connecting with customers. You can get access to all the tools and resources which you need on the platform to run a successful, comprehensive business.
The ability to interact with customers through a variety of channels is the best feature of it. With only one online shopping cart, you can sell anywhere. Utilize cross-channel trade. The biggest marketplaces like Amazon, Google Shopping, or eBay can also be integrated and you can attract new customers by using Facebook, Instagram, and Pinterest. If you own a physical store, native POS systems like Springboard Retail and others can help you to keep your product inventory current on an ongoing basis. Easily switching between storefronts with a single login is another benefit of it.
Robust Security is offered while you are using their service. A BigCommerce online store offers security for both you and your consumers. The system has security certification. As it runs on a high availability infrastructure, it is dependable and provides exceptional uptime and performance. Additionally, since they offer excellent solutions, you don't need to worry about backup and restore at any time.
For your BigCommerce store, you may design a stunning layout. Themes are available, or you can come up with your own design. No coding knowledge is necessary if you're a newbie because you can edit your pages using the Page Builder Visual Editor's drag-and-drop functionality. The built-in HTML, CSS, and JavaScript allow you to completely customize themes. Any BigCommerce theme may be used to build a mobile-responsive website.
If you register to take advantage of BigCommerce's benefits, you can completely go global with your business. Through the payment gateway of their choice, merchants can offer local payment options and accept payments in more than 100 different currencies. We can also discuss the availability of multiple languages in addition to the multi-currency option. You can achieve this by utilising third-party translation APIs and applications.
Working of BigCommerce with QuickBooks
A step-by-step tutorial is provided below, along with helpful key notes for each stage of the procedure.
Connect
The systems you want to integrate should be connected at this point. On how to connect each system, there are guides available. Bigcommerce and QuickBooks will be linked in this scenario. For the next step, select Configure.
Configure
You can choose how you want your BigCommerce-QuickBooks integration to function by using the configuration process below, which will show you all the options. For the integration settings to be customized to your business and accounting procedures, you'll need a basic understanding of accounting.
Prior to setting up your process configuration, you must first configure your synchronization choices. The following are required to be set up first:

Accounting time zone
Beginning of integrations
Report choices for email sync

A list of the primary workflows will be provided to you. Read each choice carefully because they are all options. Our sync typically enables the following:

QuickBooks will receive sales data from BigCommerce.
QuickBooks will receive products from BigCommerce.
QuickBooks Connector may read this data and update BigCommerce if you have inventory enabled in QuickBooks.
Workflow for Product Creation
This will make it possible for QuickBooks Connector to read every item you have on BigCommerce and add it to QuickBooks. Some users choose to send through all BigCommerce items, but others prefer to send through only the things that are used in actual sales. Hit save button to save it.
Workflow for Stock Syncing
Selecting the final workflow will deliver stock level information from your QuickBooks account to your BigCommerce items. With QuickBooks Online France, stock levels cannot be customized. Click Save to save changes.
Note: It should only enable this option if QuickBooks Online has stock levels configured before the integration. If not, you run the danger of erasing your BigCommerce stock levels.
Workflow for Order Syncing
Choose the first workflow to sync orders from BigCommerce to QuickBooks to begin the configuration process.
Choose Default Product and Advanced Options to access the advanced settings.
Refunded orders from BigCommerce can be synced, if desired. You will be requested to designate a fallback account in this workflow where the payment money will be returned. Additionally, you will be prompted to enter the preferred prefix for your refund number, which will be added before the refund receipt number.
Sync
Your account is now prepared for data syncing between your apps. Your account should sync every hour if auto-sync is enabled, but you can always initiate a manual sync. Now select Sync Now tab from the list of options of Synchronization tab in menu at the top of the Manage tab.
Steps for BigCommerce QuickBooks Integration
The time has come to integrate instruction. You can integrate QuickBooks and BigCommerce using the instructions in this article.
Setup Necessary Parameters in Your BigCommerce and QuickBooks Accounts
You must ensure that the following settings are set up in your BigCommerce account in order to integrate QuickBooks and BigCommerce successfully:
Your payment methods are set up, when you add new payment methods; you must sync the app once more.
You have configured your tax settings; both manual and automatic taxes are supported.
All products and versions will need their own SKUs. You can configure the app such that it compares the SKUs in your BigCommerce catalogue to those in the QuickBooks Online SKU field. Additionally, it's also feasible that QuickBooks Online will generate SKUs for you automatically.
Additionally, the following settings must be set up in your QuickBooks account:
Tax Settings for Your shop
Chart of Accounts for you
Allow Discounts and Shipping, Permit Track Quantity by Hand.
Navigate and click on the Store Setup button that you can see on your BigCommerce dashboard.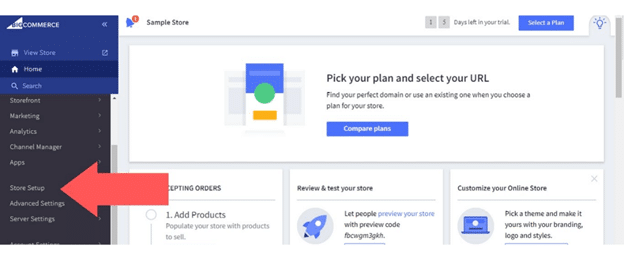 Now Next step is to select Accounting tab.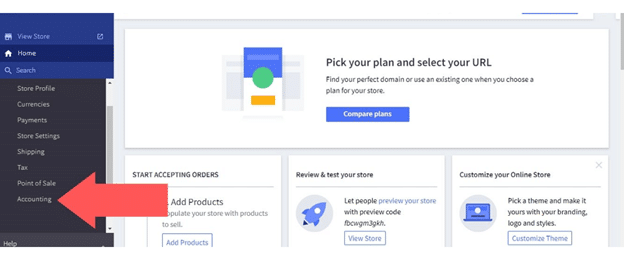 The word QuickBooks has a install button next to it so click on that button.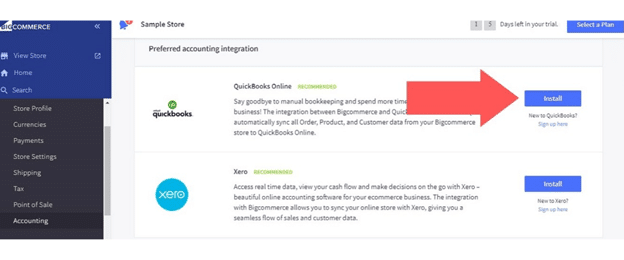 Select confirm button which is visible once you are done with above steps.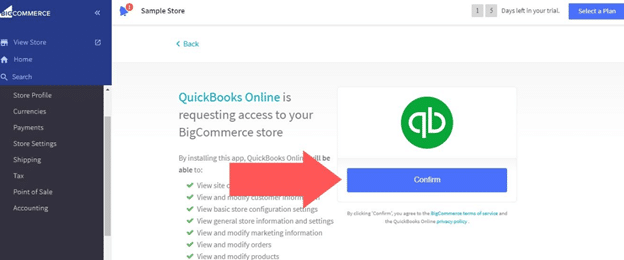 Select Button that is Connect to QuickBooks
If you already have a QuickBooks account, you could select connect to QuickBooks from this sixth step. It is simple to join up for a free trial on the page if you haven't already.
Simply by clicking the connect button will complete the process of integration.
When you sign in to QuickBooks Online for the first time from BigCommerce, you'll see two options for your initial workflow: "When an Order is created in BigCommerce, create an Invoice in QuickBooks Online" and "When stock levels are updated in QuickBooks Online, update stock levels in BigCommerce."
After reading this post, we think you can sufficiently explain how BigCommerce and QuickBooks integrate. The page's information advises visitors to connect their BigCommerce and QuickBooks accounts. Contact one of our IT professionals if you still need assistance. Because of these, QuickBooks and BigCommerce will be easier for you to comprehend and use. You may always get assistance from our professionals whenever you need it.
Accounting Professionals, CPA, Enterprises, Owners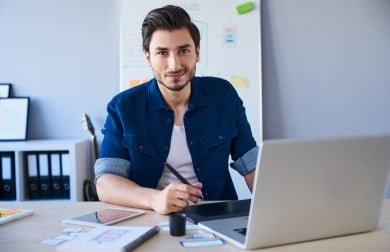 Looking for a professional expert to get the right assistance for your problems? Here, we have a team of professional and experienced team members to fix your technical, functional, data transfer, installation, update, upgrade, or data migrations errors. We are here at Dancing Numbers available to assist you with all your queries. To fix these queries you can get in touch with us via a toll-free number
+1-800-596-0806 or chat with experts.
---
Frequently Asked Questions
Does BigCommerce can Integrate with QuickBooks Desktop?
QuickBooks is one of the few platforms that can compete with it in accounting and financial management. This is specifically true for e-commerce companies, which depend on precise and timely financial data to make sensible business decisions. The ability to automate financial procedures is among the main advantages of integrating QuickBooks into your BigCommerce store.
Does BigCommerce can Integrate with QuickBooks online?
Most businesses consider QuickBooks to be a useful tool when it comes to accounting and e-commerce. Many companies decide to combine their QuickBooks accounts with BigCommerce as a result. The compatibility of BigCommerce and QuickBooks with similar features and tools is often high.
How does BigVommerce can integrate with QuickBooks?
Businesses can utilize a variety of software programs when it comes to accounting. BigCommerce is a well-known e-commerce platform that interfaces with QuickBooks, one of these programs. As a result, clients may use BigCommerce's checkout process in the same way they would on any other website, and QuickBooks will send the required taxes and charges to the right vendors on their behalf.
What is the Use of BigCommerce?
Businesses can set up and manage online and mobile stores with the use of BigCommerce's software, which also helps them manage payments and currency conversions.
What makes BigCommerce Different from Others?
A complete and user-friendly collection of tools and integrations are offered by BigCommerce to make setting up an online business simple. BigCommerce gives aspiring business owners and entrepreneurs a one-stop shop with its configurable layouts, sophisticated reporting tools, several sales channels, and secure payment processing.