When your business is operating in multitude of transactions and digits, it's easy for small mistakes to start accumulating and in turn causing variability.
If there are dissimilarities between statements that are unanticipated, it's critical to get to the root of the problem and either unfold the differences or regulate it.
When performing the accounting of a business, it's utterly important to recognize how to reconcile on QuickBooks Online, one of the most extensively used online accounting tools in the world.
Save Time, Reduce Errors, and Improve Accuracy
Dancing Numbers helps small businesses, entrepreneurs, and CPAs to do smart transferring of data to and from QuickBooks Desktop. Utilize import, export, and delete services of Dancing Numbers software.
What is Reconciliation?
Reconciliation is an accounting process that notes the similarity and dissimilarity between two sets of records to examine that accounting records are correct and accurate. A reconciliation can assist in disclosing accounting errors and perhaps cooked transactions. To avoid the mismatching of accounts and to further eradicate errors from your financial statements QuickBooks Online comes in the frame.
There are various types of accounts incorporated in a business. It's essential to carry out reconciliation of the main accounts, such as:
Sales and Purchases accounts
Inventory
Cash account
Trade Receivables and Account Payables
As a business, it's important to stick onto each and every accounting record for the avoidance of slightest errors that are likely to happen. If there is an unknown figure, or a charge that doesn't equate with your records, this could be an indication of a mistake or fraudulent activity.
How to Reconcile on QuickBooks?
Reconciling on QuickBooks Online is an uncomplicated and efficacious process, permitting you to systematically reconcile your company's accounting records and examine any significant variances.
Let's get started with reconciling your accounts:
Step 1: Get Your Financial Statements
For the purpose of reconciling on QuickBooks, firstly you'll need to have your financial statements ready in hand. These days, the majority of financial statements are sent out online.
Make sure to have each and every accounting statement in proper order before you start the procedure of reconciliation.
Step 2: Reconcile on QuickBooks Online
When you are ready to get moving,
Select the gear in the top right of the QuickBooks Online menu.
Choose the Reconcile option in the menu. (In case you're reconciling for the very first time, select Get started to proceed.)
Select the account that you wish to reconcile.
Enter the necessary data from your financial statement. This information can include:

Opening Balance
Closing Balance
Ending Date

Then click 👆Start reconciling. Reconciling on QuickBooks is efficacious because the software is able to do multiple jobs for you. Although, it's still important that you make sure you are entering all the correct digits and cross verifying every result displayed.
Step 3: Study the Reconciliation Report
Once QuickBooks does the reconciliation, you will be displayed with a report loaded with information.
On top, you will see a short summary incorporating the opening and closing balances, payments, and deposits.
After that, you will see an entire disintegration of all transactions.
Every transaction will display:
The date of the transaction,
The date it was cleared,
The type of transaction,
A reference number if applicable, the account, and the payee.
On the right, you will see a green icon that shows whether the transaction was reconciled in the banking feed. Moreover you'll see sections for either payment or deposit, pointing to the amount of the transaction.
Step 4: Match Payments
Now, you'll look your bank statement in hand, and can recheck every transaction and make sure that each one reconciles. Once a transaction matches, you can put a check on the right column in QuickBooks.
This marks that transactions are matched. Carry on with this process through the entire statement.
You can also create little edits if needed right within this window. For instance, if the receiver is wrong, you can click on the transaction to enlarge the view and then choose Edit.
Want to UNDO a reconciled transaction? Don't stress! (In case you're halfway to reconciling, stay on the page you're on and skip to step 4).
Select Accounting on the left menu.
Go to the Chart of Accounts.
Figure out the account holding the transaction. Select View register.
Select the transaction you want to unreconcile to enlarge the view.
If the transaction is reconciled, you'll see an "R."
Click the checkbox till it is blank. This undoes the transaction from the reconciliation.
Click Save.
Once everything has been checked off, you should probably see 0$ in the top right corner where it says Difference.
After that, you can finally click Finish now!
Subsequently, you will have the option to view and save the reconciliation report in its totality.
Reconciling in QuickBooks is this simple, and it ensures that you don't skip a single transaction or let anything go unnoticed.
Why is Reconciliation Important?
It's very obvious for accounting errors/mistakes to take place, hence reconciliation is important to look through, over a fiscal period and make certain that all errors are eradicated and reconciled (that is what the name suggests!)
By any chance, if a mistake cannot be appropriately unfolded or reconciled, this could be an indication of massive issues within your business, whether it is mixed up processes or dishonest activity taking place.
It's simple to presume that these things won't happen to you or your business, but the bitter pill is that financial fraud is pretty common.
As an accountant or a business owner, it's your responsibility to stay alert in order to give a wide berth to this risk or notice it as soon as possible to reduce possible damages.
How to Track Your Cash Flow in QuickBooks Online?
Talking about cash flow reporting, the first and the foremost thing to do is make sure your books are error-free.
Initiate a cash flow forecast. A cash flow forecast assists you in determining how long you can continue business operations.

Download the Forecasting Worksheet
Run a profit and loss report for the past three months to get an interpretation of your average income and expenses for each month.
Run an open invoices report
Run an unpaid bills report

Optimize your Cash Flow
Step 1: See Which Customers owe You?
Start an Open Invoices Report
Run a Customer Balance Detail Report
Step 2: Reduce Fixed Expenses.
Large Monthly Expenses are the Easiest to Identify. Reducing them can have a Significant Impact on Available Cash for the Business.
Step 3: See Which Bills are Due?
Run an Unpaid Bills Report
Run an Expenses by Vendor Report
Step 4: Reduce Your Money Out
Recognize Which Lenders to Contact
Identify which Tax Agencies to Contact
Calculate your Payroll Tax
Step 5: Cut Back on Discretionary Spending
Marketing and Advertising
Subscriptions and Memberships
Meals and Entertainment
Accounting Professionals, CPA, Enterprises, Owners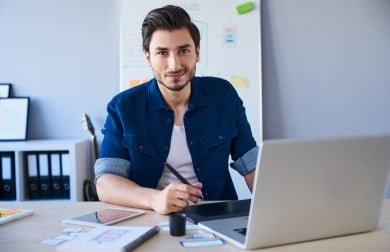 Looking for a professional expert to get the right assistance for your problems? Here, we have a team of professional and experienced team members to fix your technical, functional, data transfer, installation, update, upgrade, or data migrations errors. We are here at Dancing Numbers available to assist you with all your queries. To fix these queries you can get in touch with us via a toll-free number
+1-347-428-6831 or chat with experts.
---
How to Fix issues the First Time you Reconcile an Account in QuickBooks Online?

Review the starting balance in QuickBooks


Compare the starting balance with your in-hand accounts


Go through your account register


Begin with reconciling process
How to Reconcile an Account in QuickBooks Online?

Examine your starting balance.


You can start matching once you have monthly bank/credit card statement.


Afterwards, you need to thoroughly compare the transactions on your statements one by one.


Examine previous reconciliations.


Now you can make certain amendments to past reconciliations. Changes can imbalance your accounts and other reconciliations.