Once you are done with finishing reconciling, QuickBooks generates an automatic reconciliation report for that particular session or the amounted time period. Know how to print reconciliation summary in QuickBooks.
Save Time, Reduce Errors, and Improve Accuracy
Dancing Numbers helps small businesses, entrepreneurs, and CPAs to do smart transferring of data to and from QuickBooks Desktop. Utilize import, export, and delete services of Dancing Numbers software.
There is absolutely no doubt in confirming that Reconciliation Reports are extremely useful and stand out as a great help when you face difficulties in reconciling for the upcoming month or you sit with your accountant for a sweating brainstorm.
This article will help you to understand about reconciliation summary and how to print it.
What is a Reconciliation Summary Report?
A typical reconciliation report is static and sums up the two most important data for which is the opening and the ending balances. At its very core purpose, A reconciliation report helps you to view the complete List of Transactions that were cleared and the ones that are still pending to be cleared and need to be added at the time of reconciling.
There are few things that you must be keeping in mind about reconciliation reports:
If there has been modified on the information inside your company, that particular change will not be reflecting on this particular report. However, It shall be affecting other components present within QuickBooks.
The balance that you find on this report is the balance that represents all the reconciled transactions whereas other reports generally show you the respective account balance that is fetched from posted transactions.
Reconciled Transactions are the ones that carry the status 'R' and are seen to be listed within the credit card register or bank.
How to Print Reconciliation Summary in QuickBooks?
Printing reconciliations on QuickBooks is very easy. For doing the same, all you need to do is to follow the steps mentioned below:
Visit QuickBooks Dashboard.
Press Reports.
Choose Banking, Which you would find from the drop-down.
Select Previous Reconciliation.
From the New dialogue box, Choose your preferences.
Tap on Display to see the QuickBooks Reconciliation Summary Report.
Select Print and confirm.
How to Print Reconciliation Report in QuickBooks
Yes. To print the previous Reconciliation Report on QuickBooks, Follow the steps that precede to this section:
Visit Reports and take your cursor on Banking.
Choose Previous Reconciliation.
Choose the account that you have reconciled by selecting it from the account drop-down.
To review, Tap on the Reconciliation Period from the Statement Ending Date section.
Tap on Detailed or Both as the Report type.
Select the type of transactions that you wish to see on the report.
Choose which transactions you want to see on the report:

Cleared Transactions at Time of Reconciliation: This gives you a snapshot of the account at the time of reconciliation.
Transactions Cleared Plus any Changes Made to Those Transactions: It shows the transactions in the account at the time of reconciliation, as well as their current location in your accounts.

Once done, You can choose to run the report by selecting Display. Then, Click the Print option at the top menu bar.
Thus, Printing your reconciliation reports is no big deal on QuickBooks. Go ahead, and take charge of all the transactions you need to.
Accounting Professionals, CPA, Enterprises, Owners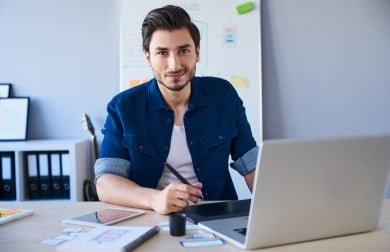 Looking for a professional expert to get the right assistance for your problems? Here, we have a team of professional and experienced team members to fix your technical, functional, data transfer, installation, update, upgrade, or data migrations errors. We are here at Dancing Numbers available to assist you with all your queries. To fix these queries you can get in touch with us via a toll-free number
+1-800-596-0806 or chat with experts.
---
Frequently Asked Questions
Can I Export a Reconciliation Report to Excel directly?
No. The Reconciliation report in QuickBooks cannot be exported to Excel directly, and thus you need to execute the same manually.
To do this, make sure you align with the points below:

Start with highlighting the specified information on the report.


Make a right-click on the highlighted information and copy the same.


After opening the Excel, Past the information by making a right-click.


According to your preference, Adjust column widths for better information view.


Choose Save.
How can I View a Reconciliation Report in QuickBooks?
For viewing reconciliation report in QuickBooks, you need to follow the steps laid down below:

Visit Reports.


Locate Reconciliation Report.


Choose Reconciliation Report.


Choose the account for which you wish to see the Reconciliation Report.


Select the respective reconcile period which is to be found under the report period drop-down.


Hit View Report.
What Kinds of Transactions can I View on the Reconciliation Reports?
There are two kinds of transactions that I can view on the reconciliation reports:
Cleared Transactions: These transactions are the ones that are cleared at the time of reconciliation and show you a snapshot of it.
Modified Transactions: This type of transactions are the ones which have undergone changes, yet, will still appear at the time of reconciliation and shows where they are currently placed in your accounts.