QuickBooks Statement Writer (QSW) is a very convenient and handy to create professional financial statements which are dealing with normally accepted accounting principles (GAAP). QuickBooks Statements Writers helps you to generate customized, professional business reports from QuickBooks Company. This will help you to balance the variations if there is any. All the functions are performed in the Excel window, once the new report is start. So here we have covered all the information in this article. However, in case of any further query please feel free to contact to our support team.
Save Time, Reduce Errors, and Improve Accuracy
Dancing Numbers helps small businesses, entrepreneurs, and CPAs to do smart transferring of data to and from QuickBooks Desktop. Utilize import, export, and delete services of Dancing Numbers software.
There are three parts in QuickBooks Statements Writer (QSW):
The QuickBooks file of the company which includes the data.
Report Designer window which allows to customize the report.
MS Excel demonstrates the concluding output & allows us to perform modifications.
QuickBooks Statements Writer (QSW) is approachable in QuickBooks Premier Accountant, Enterprise Accountant and Enterprise Solutions 12.0 and later. This is referred to in previous versions of QuickBooks as Intuit Statement Writer (ISW).
Steps To Use & Navigate QuickBooks Statement Writer (QSW)
Smart Guide To Procedures
QSW provides you various choices for customizing financial reports. This is a very short summary of the primary report creation:
Open QuickBooks & Click on the QuickBooks Statement Writer symbol on the top of the window, after that in the opening dialog, hit on Design New Report.
After that, go to the Report Designer Screen number 1. Then, Report Content, go with the navigation features to select all the records and documents that you need to cover in the report and then manage your choices in the order you wish to.
Once it's done, move on to the Report Designer Screen 2 by 5, and then, with the function on each screen to customize the documents and reports which are involved in the report. On screen 5, then it's needed to save an account or the complete report. As a template, if you want it can be used again. Once all the necessary steps are completed you need to click on the Create Report button.
Investigate the report in Excel again. If necessary then consolidate or detach any account rows
If in case, QSW task pane in Excel is not visible, you can smoothly recover it by selecting the Show Task Pane symbol on the Statement Right toolbar.
For further customization of a statement in the report, use either the row property or the column property option in the statement writer pane.
After that, edit the presentation in the report property to convert the font, layout, size, header and footer.
If necessary, then add further statements or financial documents to the report and save the report.
You are required to print a financial report. Prior to print, you need to be sure that first you have to save the report by clicking on the SAVE option as then as a PDF from the Statement Writer menu.
Here are Few Steps To Set QSW Preferences
If you wish to set preferences, then you are required to click on the Statement Writer drop-down arrow and after that select to Preferences. After that, click on the relevant section for the kind of preference you are required to set.
You can also define the folders where your business reports and templates are saved.
Navigate to the Browse option and after that, click on the right folder.
Then, select OK option. Always keep in mind that it is a good practice to choose local computer folders or hard drives instead of network devices.
Points To Recall:
If you choose default save location for a network folder then MS Office demands you to log in with admin credentials to allow network folders for add-in programs like QSW. If you stuck at any point please do not hesitate to take help from your network administrator.
If in case, you wish to modify your default save locations settings to a network path so, QuickBooks Statement Writers will naturally run a network fix to set the required permissions. However, If this is not needed for you to run this network fix so, once it's done just click on the checkbox "Do not configure network permissions automatically".
QSW ran a number of diagnostic tests once you first used it. If you make any updation in your system or MS Office, you are required to run it again.
Your Details
This feature provides you the facility to enter the information about yourself and your business easily. Once you enter the entire relevant information then it will be reachable for all upcoming details. This permits you to modify the information at any point of time. If, there is a need to modify the accountant's information and then open a statement that you have created earlier, it utilizes the fresh information in any cell filled with the accountant information that you have.
Formatting
Formatting is the universal settings which is accepted for all the upcoming reports. However, It can also be customized for the similar settings for one report, you are required to go to the Report menu, and click on the Report Data property.
There are numerous formatting choices are available:
Automatic Underlines: You can uncheck this box if you want to manage all underlines by yourself manually. Also, it is not required to QSW to adjust totals & sub-total underlines naturally.
Show: Choose this option to show decimal places, column headers on each page, & for inactivated accounts.
Show Zero Balances As: Choose one of three techniques to present by default zero balances – a dash, a blank, or a zero.
Show Negative Numbers As: Choose one of five methods to present by default negative numbers, (100), (100), -100, -100, or 100.
Divide All Data By: Choose the divide all data option by 1,000, 100, 10, or also not to divide it.
Styles
If you need to customize global styles and formatting, then you can use this screen. This can be used to style for all upcoming report. If you are required to amend a style, for that you are required to select it from the styles list and then use it as per your selection of standard formatting functions (font, bold, italic, etc.) to the toolbar. You can see the changes, on the right preview pane.
We hope that this article assist you to understand how to use and navigate QuickBooks Statement Writer. If you any query then connect via get a free consultation.
Accounting Professionals, CPA, Enterprises, Owners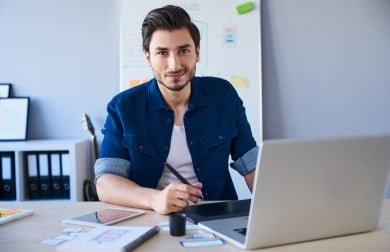 Looking for a professional expert to get the right assistance for your problems? Here, we have a team of professional and experienced team members to fix your technical, functional, data transfer, installation, update, upgrade, or data migrations errors. We are here at Dancing Numbers available to assist you with all your queries. To fix these queries you can get in touch with us via a toll-free number
+1-800-596-0806 or chat with experts.
---