A chart of accounts is nothing but a list of accounts in your accounting software, in which you can post different transactions according to their nature. In a way, QuickBooks online will help in organizing your business accounts with the help of a chart of accounts. So, if you have just started using QuickBooks Online, you will have to import Chart of Accounts into QuickBooks Online from your previous software.
Save Time, Reduce Errors, and Improve Accuracy
Dancing Numbers helps small businesses, entrepreneurs, and CPAs to do smart transferring of data to and from QuickBooks Online. Utilize import, export, and delete services of Dancing Numbers software.
Steps to Import the Chart of Accounts into QuickBooks Online
Let us now look at the process steps to handle this:
Step 1. At the start, you should format your excel sheet of existing accounts, you should have an Account number, Account name, Type, and Details types.
Step 2. In this step, you need to upload your spreadsheet of existing accounts in QuickBooks Online by following the below steps:
Open QuickBooks Online and Enter Your Credentials.
Now, Click on settings (gear icon) and Click on Import Data.
Now choose Chart of Accounts and Upload the Spreadsheet of Existing Accounts created earlier with the help of the Browse option.
Step 3. In this Step, Map your Spreadsheet of Existing Accounts Fields to the QuickBooks Online Chart of Accounts Fields for Detail type, Account Name, Number, and Type. You can choose 'No Match' for all other Data Except Account Name if the Column from the previous spreadsheet does not match the columns in QuickBooks.
Step 4. Now in this step, you just need to import the Chart of Accounts by clicking on import. Ensure to fix any field highlighted in red and uncheck any account you do not import before clicking on the Import option. And then you can start entering the opening balances of the accounts.
Accounting Professionals, CPA, Enterprises, Owners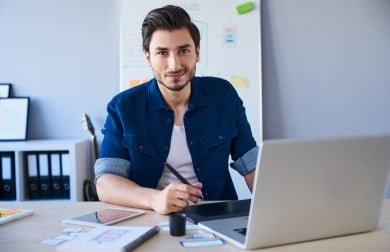 Looking for a professional expert to get the right assistance for your problems? Here, we have a team of professional and experienced team members to fix your technical, functional, data transfer, installation, update, upgrade, or data migrations errors. We are here at Dancing Numbers available to assist you with all your queries. To fix these queries you can get in touch with us via a toll-free number
+1-800-596-0806 or chat with experts.
---
---
Frequently Asked Questions (Faqs)
Can I combine two Accounts in QuickBooks Online?
Yes, You can do this by clicking on settings > Chart of Accounts > choose edit for the account that you intend to keep in action column > copy the name and take the note of detail type > click cancel and then return to the Chart. Now go to the account that you want to merge and click edit in the action column and paste the name and enter the detail type as you noted before. Click on Save and Yes to merge the accounts.
How can I add a Customer Manually in QuickBooks Online?
You need to go to sales > customer tab > click on add customer manually > enter customer's information and click on save.
Can I say that QuickBooks Online is a CRM System?
Many start-businesses use QuickBooks as their initial CRM system as it provides customer contacts and their buying history which is enough information for a new business.
How can I Merge two List Items in QuickBooks?
At first, click on list > review for duplicate items and make the note of the item details you intend to keep > double click the items you want to merge and enter the details noted earlier, it should match to the list item you want to keep and click on save to finish.