First of all, let us understand what is a Chart of Accounts in QuickBooks and how to import chart of accounts templates in QuickBooks? A chart of accounts is a list of accounts defined in your QuickBooks accounting software. Different accounts will have different nature, and you can post entries in them according to the nature of the transaction. Thus, it can be said that the Chart of Accounts helps in organizing the different transactions into appropriate category as per their nature. Which ultimately make the accounting easier to understand and analyze.
Save Time, Reduce Errors, and Improve Accuracy
Dancing Numbers helps small businesses, entrepreneurs, and CPAs to do smart transferring of data to and from QuickBooks Desktop. Utilize import, export, and delete services of Dancing Numbers software.
A chart of account is nothing but the list of all accounts and their balances listed in your accounting software like QuickBooks. Chart of accounts is used as a medium by your accounting software to organize business accounting. You can select a pre-created template when you are setting up your company file and you can also import your chart of accounts template with the help of a CSV file.
But if you will go for creating a Chart of Accounts as a new user, it will take a lot of time and efforts, it is always better to import previously created Chart of Accounts templates in your new QuickBooks accounts. In the next section, we will look into the process of importing the Chart of Accounts in QuickBooks. You can also choose the Chart of Accounts template from the already available templates for the QuickBooks companies.
Always ensure that you import the chart of accounts templates at the time when you don't have a lot of accounts already running in your company file. In the next section, we will see the process steps for importing the chart of accounts template in QuickBooks after setting up your company file.
Steps to Import the Chart of Accounts Templates in QuickBooks
There are various industry-specific templates available for QuickBooks Online companies which you can choose from, after choosing the template you can follow the below process to import it in QuickBooks:
Step 1. At the start, you need to first select the appropriate excel sheet or file in which you have your chart of Account template to be imported in QuickBooks. Once you get the file, you need to click on open. You should keep in mind that your excel file with chart of accounts in it meet following parameters:
The file size should not exceed 2 MB and 1000 rows.
If you want to import sub-accounts as well, it can be imported by using the parent account name.
All the columns that you are importing must have headings.
You will have to format your excel sheet of existing accounts, with details like Account number, Account name, Type, and Details types.
Step 2. In this step, You need to review and match the mappings between Chart of Accounts in excel sheet and QuickBooks. Basically, You will have to change the headings in the excel file to match it to Chart of Accounts in QuickBooks. You can save information like Account type, account number, Name, Description, Bank account number/credit card number, opening balance, as of date balance, tracking of reimbursable expenses, Income account for reimbursable expense, etc.
Once you are done with the headings mapping part, give a name to the mapping on the top of the screen and click on Save at the bottom of the screen.
Step 3. In this step, you need to actually import your spreadsheet of existing accounts in QuickBooks by following the below steps:
Click open and launch the QuickBooks on your system and enter your login credentials.
After that, in this step, you need to click on settings (gear icon) and then click on Import Data.
After clicking on Import data, you will have to click on Chart of Accounts and upload the spreadsheet with Chart of Accounts templates that we created before and done the mapping matching.
Step 4. Though we have already looked into the mapping part, but in this step, you can choose "No Match" for all other data except Account name if the column from the Excel file with Chart of Accounts does not match the columns in QuickBooks.
Step 5. In this last step, you need to click on Import and actually import the chart of Accounts templates into QuickBooks, you need to also ensure to correct any field that is highlighted in red and deselect accounts that you do not wish to import before finally choosing the import option.
Once the process is completed, you can then start by entering the opening balances of the accounts that you imported through Chart of Accounts templates in QuickBooks. We have tried to include all the aspects, but we understand, there can be lot of sub-topics of related things on which you may need help upon. So, we have listed down a few frequently asked questions from users end to help you out further.
QuickBooks Online Chart of Accounts Including Importing Templates
The setting of the Chart of Accounts is crucial. As a result, the accounting system's backbone is formed, which has an impact on how report data is organized and presented.
Maintaining the accounting system's foundation up to date will be made easier by working with a new or current client to review the Chart of Accounts on a semi-regular basis.
Managing Your Existing Clients
Maintaining the current and new Chart of Accounts should be a part of the monthly or quarterly review process. It happens frequently that a client will add new accounts while they are entering data. I have observed a few examples of accounts being opened by clients who lack bookkeeping expertise. Refunds are an issue that many customers struggle with. Clients create additional refund income accounts rather than crediting the original account used to record the charge.
Working with Clean Up Clients
For clients with QuickBooks files, a thorough clean-up is occasionally required. When end-of-year taxes or bank reporting are required and these clients are aware that the bookkeeping is problematic, they frequently seek the help of an accounting professional. Additionally, this is an opportunity to tune up the accounting file.
To guarantee correctness, go over the Chart of Accounts. Too many accounts for materials and supplies are a regular problem. Clients who use Tune-up frequently create their Chart of Accounts with misspellings or duplicate accounts that need updating and merging.
New QBO Clients
Working with a professional gives new business owner the advantage of getting the Chart of Accounts correct from the start.
When beginning a new QuickBooks file, there are a number of ways to manage the number and name of accounts. The QuickBooks setup wizard will ask a series of questions during the setup process to identify the appropriate and most often used accounts. These frequently used accounts are particular to the type of business structure and the industry served. For example, if you choose construction as your industry during setup, work-in-progress, sales income, cost of sales, and draw accounts are typical ones that will be created immediately.
Chart of Account Templates
What if you want to limit the accounts' names and numbers? A template for the Chart of Accounts can be made and uploaded into QuickBooks.
If accountants work in a certain industry, chart of account templates are useful. The company might have a preferred set of accounts in the case of a construction accountant.
I only advise uploading the Chart of Accounts templates when a client is a new one. Otherwise, I would merge or edit the current accounts if you wanted to change the names.
To make room for a new set of accounts, you must first remove the current Chart of Accounts. You may either manually delete accounts by making each account inactive (aside from the default accounts that are required) or you can use a data utility tool to delete all of the accounts at once. (Accountants can make massive edits and changes to the accounting data using the powerful tools known as data utility tools.)
Using a data utility program like Transaction Pro to delete the Chart of Accounts is my preferred method for getting rid of the current Chart of Accounts.
Making a template and choosing your chosen Chart of Account list are the next steps. The updated Chart of Accounts can then be uploaded after that. I advise exporting the Chart of Accounts for a desired data file if you are seeking a quick way to create a template.
Export Chart of Accounts
You have to log into QuickBooks Online if you wish to export the Chart of Accounts from
Then you have to click on Gear Icon, then click on All Lists, then you have to click Chart of Accounts.
After that, you have to Run Report and then you have to export to Excel.
Now from the excel you can edit the list and create the desired template.
At last, Click on Save
There are a number of options for importing the new, desired Chart of Accounts after the undesirable Chart of Accounts has been eliminated. There is a tool built into QuickBooks Online for importing lists.
Before importing the template, make sure you are comfortable with the Chart of Accounts.
Import Chart of Accounts
To import the Chart of Account you have to log into QuickBooks Online.
Then you have to go to Gear Icon, then you have to go to tools, then you have to go to Import data.
To import, Map Data then you have to choose the created Chart of Accounts template
You have to choose import, once everything is looking great.
You can change the Chart of Accounts further if required.
I advise creating an industry template if you are a professional accountant who works with a certain sector of the economy. It may be preferable to have a number of industry-specific templates on hand for dealing with new clients if your company serves a variety of industry.
Just one more thing, before we move further, you should know that once the Chart of Accounts is imported, you cannot undo it, so it better to first create full backup of your company file.
Accounting Professionals, CPA, Enterprises, Owners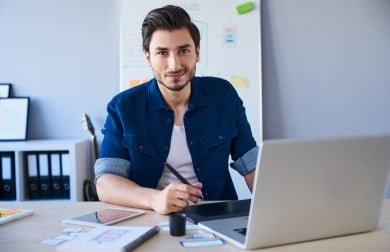 Looking for a professional expert to get the right assistance for your problems? Here, we have a team of professional and experienced team members to fix your technical, functional, data transfer, installation, update, upgrade, or data migrations errors. We are here at Dancing Numbers available to assist you with all your queries. To fix these queries you can get in touch with us via a toll-free number
+1-800-596-0806 or chat with experts.
---
Frequently Asked Questions (Faqs)
What are the Process Steps for Creating a Chart of Accounts in QuickBooks Desktop?
You need to click on list > click on Chart of Accounts > choose new from Account drop-down menu > choose an account and click on continue, complete the details of account and click on save and close.
On what Location can I find the list of Charts of Accounts in QuickBooks?
First, click on List > Select chart of accounts under your company > click on the printer icon above action column to directly print the chart of account or you can also run the chart of account report, by clicking run report and print the list of charts of account.
What are the Steps that I can follow to Manually Rearrange the Chart of Accounts in QuickBooks?
To access a chart of accounts, click on List > then select the Chart of accounts, now highlight the account that you wish to move or rearrange, and using the left mouse button drag that accounts to your desired position.
Can you throw a Light on Editing the Chart of Accounts in QuickBooks?
You need to click on the Accounting menu and click on the account that you want to edit in the chart of accounts, now click on the drop-down beside account history or run the report, click on edit and make the desired changes, do not forget to save and close for completing the process.
Can you Advise how can I Export the Chart of Accounts from QuickBooks?
You need to first open the QuickBooks and then go to the Chart of Account screen. And then, you need to click on 'Run Report' button on the Chart of Account screen. After that, on the top right corner of the account list, you will see 4 icons, that are, email, print, export and setting. Once you reach here, you just need to click on export and extract the file of chart of account in excel or PDF.
Is there a way I can Fix a Chart of Accounts in QuickBooks?
Yes, you can. You need to first open QuickBooks and select Accounting from the left menu and then search for the account that you wish to edit. After that, you need to go to the Account history or Run report (as per the account) and choose the drop-down arrow next to it. After that, click on edit, make the changes as you wish and later click on save and close.
I wanted to Categorize the Product and Services items in QuickBooks, can you help me?
Yes certainly, first go to the sales menu, and choose Products and services. After that, search the product and services you wish to categorize and click on edit in the action column. After that, click the category drop-down, and select the most appropriate category for your product and service and click on save and close.
Can you List down the steps to Import the Journal Entries in QuickBooks?
You need to first click on settings on QuickBooks page, and click on import data functionality and then Journal entries. Go to the download page and click on browse, choose your CSV or excel file with journal entry, map your details, click on next and choose to start import. Once the process is completed, click on Done.