QuickBooks provides numerous breathtaking features to smoother the accounting tasks. Among all this, it allows ease of importing, exporting, and delete. Several cases occur when you need to export all accounts associated with QuickBooks. However, it is a tricky process; you need to perform the export process carefully. This article will compile the information about how to Export Chart of Accounts from QuickBooks Desktop.
Save Time, Reduce Errors, and Improve Accuracy
Dancing Numbers helps small businesses, entrepreneurs, and CPAs to do smart transferring of data to and from QuickBooks Desktop. Utilize import, export, and delete services of Dancing Numbers software.
Let's delve into details to understand the various steps involved to start exporting process yourself quickly. Read the complete document if you don't want to miss the Quick tips, which will save half of your time and effort.
When Did You Require Exporting Chart of Accounts?
You can easily export Chart of Accounts from QuickBooks Desktop into other files to enable your staff members to access it for official tasks, File summarization, Report monitoring, and more. Exporting is preferable when you need to save time and effort associated with manual data entering.
How to Export Chart of Accounts from QuickBooks Desktop?
Follow the below-given steps to export the Chart of Accounts from QuickBooks:
Step 1: Export Chart of Accounts
Open QuickBooks Company file.
Discover the Chart of Accounts you need to Export.
Locate the taskbar to choose the preferred file.
Choose Utilities and then select Export.
Choose lists to IIF files appearing on the screen.
Select the chart of the Account tab.
A dialog box will appear, save the file through choose the suitable location listed in the drop-down button.
Step 2: File Conversion
Firstly, you have to open your Excel.
Search the preferred data through the taskbar appearing at the top.
Discover From Text option and click on it.
On clicking, the dialog box will appear as Import Text File.
Locate the folder containing the Chart of Accounts you saved in the previous step.
Search the IIF file you saved.
Open the file and follow the below-mentioned steps:
Choose the file you need to export.
Select the Delimited tab.
Hit on Next button.
Now select the column data format.
Hit on General Option.
A small dialog box will display on the screen, choose the location to file importing.
Choose the already existing worksheet and then Hit on Okay button.
Locate the drop-down option named file and then Hit on Save.
You have to save the file in Excel Sheet format.
Important Points you Need to Know Before the Export Process:
Take a back-up of the Chart of Accounts before exporting it from QuickBooks Desktop; it will be beneficial for you in case of any issue that might occur during the procedure.
Log in as an Administrator mode to perform the export process.
If there are multi-user in a company file, verify you have disabled multi-user mode.
Why Dancing Numbers Exporter?
Time-saving is an initial requirement of every QuickBooks user. It has been analyzed that the use of software seems more beneficial in saving time and effort. Thus for exporting tasks, the utility is preferable. There are several tools available that are specifically designed for the export process. Among them, Dancing Numbers Exporter is an efficient and productive tool to save your precious time. It is designed with optimal algorithms that ensure the secure, accuracy, and fast export process. No worries about the compatibility issue!
That's all about How to Export Chart of Accounts from QuickBooks to excel. Optimistically, the above guidance is enough to perform the export process by you. Stay tuned here to get updated and requirement-oriented blogs on Import, Export, and Delete. Use Dancing Numbers tools to streamline the export process.
Accounting Professionals, CPA, Enterprises, Owners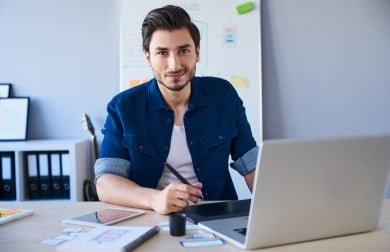 Looking for a professional expert to get the right assistance for your problems? Here, we have a team of professional and experienced team members to fix your technical, functional, data transfer, installation, update, upgrade, or data migrations errors. We are here at Dancing Numbers available to assist you with all your queries. To fix these queries you can get in touch with us via a toll-free number
+1-800-596-0806 or chat with experts.
---