The QuickBooks Chart of Accounts, in simple terms, is a list of accounts that help in arranging assets, liability, income, and owner's equity amount. In other words, it is a complete list of the accounts and balances of a company. This account assists in comprehending the amount of money a company has, and the amount it owes and owns, by declaring the complete financial report.
Save Time, Reduce Errors, and Improve Accuracy
Dancing Numbers helps small businesses, entrepreneurs, and CPAs to do smart transferring of data to and from QuickBooks Desktop. Utilize import, export, and delete services of Dancing Numbers software.
An organized chart of accounts provides an overview of how the company is doing, hence, it is considered an important part of the accounting system. Thus, it is crucial to know the process to set up chart of accounts in QuickBooks Desktop.
In general, the Chart of Accounts has four categories which are as follows:
Expense Accounts
Asset Accounts
Income Accounts
Liability Accounts
Now let us learn how to modify the Chart of Accounts in QuickBooks Desktop.
How to Modify the Chart of Accounts in QuickBooks Desktop?
Here are the steps to modify the Chart of Accounts in QuickBooks Desktop:
On your screen, Windows Menu is displayed. Press Lists and then click Chart of Accounts.
Now add a new account by pressing Account and then clicking the option new on the left side lower corner.
Choose the type of account.
Press the blue button that says Continue.
Add the details about the accounts.
Press the blue button that says Save and Continue.
To Delete an Account in QuickBooks Windows (Pro, Premier, Enterprise)
Press Account and click Delete Account that is on the lower left side.
Press the Blue OK button appearing on the pop-up.
To Add a sub-account in QuickBooks Windows (Pro, Premier, Enterprise)
Press Account. Press New on the lower left side.
Choose the kind of account.
Press the blue Continue button.
Add the information about the accounts.
Check off the check-box for sub-account.
Choose the main account.
Press the blue button for Save and Close.
To Edit an Account in QuickBooks Windows (Pro, Premier, Enterprise)
Press Account. Now click Edit Account.
Edit the fields you want to change.
Press the blue button for Save and Close.
To Add Account Numbers QuickBooks Windows (Pro, Premier, Enterprise)
Press Edit. Then click Preferences in the top menu.
Choose Account. Then choose Company Preferences.
Check off the check box for Use Account Numbers.
Press the OK button that is in blue.
What tips should I Adhere to While Organizing the Chart of Accounts?
Before you start with the important steps to organize the particular Chart of Accounts, you need to take care of the following pointers:
You must keep the line items uncomplicated in the first take. Also, you need to make sure that the line items are stitched with a title that is perfectly logical for the accountant and you. It is highly suggested to use a straightforward titles.
Several accounting systems are already set with a chart of accounts. The lines of such preset account have numbered headers. Such numbers can be helpful for big firms, however, they are of no use to small companies and startups
One additional point you need to make sure of is that you must avoid creating a new line item for every transaction since it would litter the total Chart of Accounts. Rather, you should utilize the sub-headings of the accounting software.
All the steps given above will help you to modify the chart of accounts in the QuickBooks Desktop. Not to mention, it will assist you in monitoring your daily business activities. Just perform the steps given above.
However, it is quite likely that you may get stuck anywhere. In such a scenario, we highly recommend you hire the services of a QuickBooks professional.
You can get in touch with our team of experts for the best solution to your problem. Not only do our experts provide an instant and comprehensive solutions to all, they also make you understand every step implied.
Accounting Professionals, CPA, Enterprises, Owners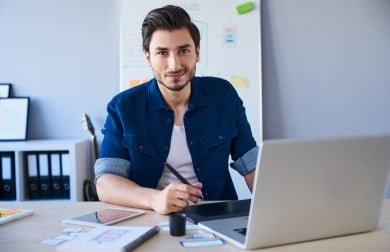 Looking for a professional expert to get the right assistance for your problems? Here, we have a team of professional and experienced team members to fix your technical, functional, data transfer, installation, update, upgrade, or data migrations errors. We are here at Dancing Numbers available to assist you with all your queries. To fix these queries you can get in touch with us via a toll-free number
+1-800-596-0806 or chat with experts.
---
What is an Asset Account?
An Asset account has everything that is of value like vehicles, inventory, buildings, land, valuables, etc. Such kind of Chart of Accounts assists in monitoring how much is being paid for a property taking into consideration the depreciation factor. Furthermore, items like bank accounts and checks are also added to this Chart of Accounts.
Other asset accounts are notes receivable and accounts receivable. The chart of accounts streamline different asset accounts by arranging them into different line items in order to help you monitor different components easily.
What is an Income Account?
Income accounts typically comprise extra incomes, expenses, revenues, and cost of sales. Few accounts are the same for all kinds of businesses, while some accounts are specific to businesses. Some kinds of income are economical and uncomplicated while other forms of income require expense and effort.
Creating a different line in the chart of accounts is suggested for other types of income. You are suggested to consider what different profitable activities are and classify them based on income type.
What is a Liability Account?
The liability account comprise things such as payroll taxes, mortgages, credit card balances, promissory notes, personal loans, bank loans, income tax payables, etc. When a loan is added to this particular account, make sure that the sum of loan is added.
How to Import Particular Accounts to the Chart of Accounts?
Here are the steps to import a particular account to the Chart of Accounts:
Step 1: Prepare your particular spreadsheet. The spreadsheet must have the name, address, account detail type, etc.
Step 2: Now you need to import the particular spreadsheet. For that, you need to go to the Chart of Accounts screen, press the drop-down arrow beside the new button and choose Import. Now press the Browse button that chooses the spreadsheet you want to import.
Step 3: Now press the Next button.
Step 4: Now you are required to map the spreadsheet to import into QuickBooks.
Step 5: Authenticate and then import the data.
Step 6: Once the verification is over, press the green button for Import.