Do you want to take your reports and prepare them on QuickBooks and go ahead with their interpretation in Excel sheets? Well, need not worry! You can easily do that by quickly saving your reports with the extension '.xlsx' of Excel workbooks, CSV spreadsheets, or PDFs.
Save Time, Reduce Errors, and Improve Accuracy
Dancing Numbers helps small businesses, entrepreneurs, and CPAs to do smart transferring of data to and from QuickBooks Desktop. Utilize import, export, and delete services of Dancing Numbers software.
This article is all about how you can save QuickBooks reports and makes use of them in Microsoft Office Excel with great ease.
How can You Export a Report in QuickBooks Desktop for Windows?
Exporting a report made in QuickBooks Desktop for Windows to excel is not a complicated task. You can simply get the following steps into use to do this.
To begin with, you need to access the QuickBooks application on your system.
After that, you have to navigate to the Reports tab and tap on the option named Reports Centre.
Then you are required to search for any report and run it on your desktop.
Once done with the above step, go to the toolbar and choose Excel.
If you want to save the PDF as a report then you can also choose the Print or Email option.
Then you have to choose 'Create New Worksheet' to make a new Excel workbook.
After that, tap on the Update Existing Worksheet option if you want to update an already existing workbook with the open report data.
Now, you need to choose the Browse option and look for the workbook on your computer system. You must know that this overwrites the workbook that is already saved.
Then, you need to select the advanced option just in case you wish to format the data in a specific way, as this step is optional.
After that, you have to make sure that the report does not contain less than 256 columns.
The last step is to click on the Ok button once the report is ready to export. Also, choose the option named Export if you want to open the report in excels.
Ways that Help to Export a Report from QuickBooks Desktop for Mac
If you desire to export a report that is prepared in QuickBooks Desktop for Windows to Microsoft Excel, then you can just get the following steps into use to do it with ease.
The first step is to head on to the Reports tab and look for the report you want to export.
After that, you need to choose the option Export.
Then you are supposed to tap on the File as soon as it starts running.
And finally, the last step is to pick the Save As option to save your work.
You must know that as soon as you are done with the above step, QuickBooks will open the Excel workbooks with the already set default application. If you wish to change it, here's how you can do it.
Firstly, make a Right-click on the file.
After that, tap on the Get Info tab.
Once done, navigate the Open With tab and choose Microsoft Excel/Apple Numbers.
The final step is to select the option named Change All.
After having done the steps mentioned above, make changes in your report preferences and set them accordingly to modify the type of file that is required by QuickBooks to export. (.sylk or .xlsx).
How to Keep the Reports Updated While Working in Excel?
Once you have successfully exported the reports to excel, then you will get your hands on the latest version of the QuickBooks application while working on the excel sheets.
Please make a note: It is very important to keep your QuickBooks Desktop open while you are running an update on Excel reports as it is responsible for setting up your permissions and preferences.
After you are done, you will be able to update your reports from within Excel using the steps mentioned below, even if your QuickBooks application is closed.
To begin with, access Microsoft Excel and head to the QuickBooks tab.
Microsoft Excel automatically adds the updates if any, for the first time you export them.
Finally, choose the option named Update Report to get the latest available version of the report from QuickBooks.
You should have understood the ways and steps to export Excel from the QuickBooks desktop by now. If you still face any problems, even after carefully following the given steps, feel free to reach out to the Dancing Numbers experts. The experts here are highly experienced in their respective domains and they are ready to assist you 24/7 in the best possible way.
Accounting Professionals, CPA, Enterprises, Owners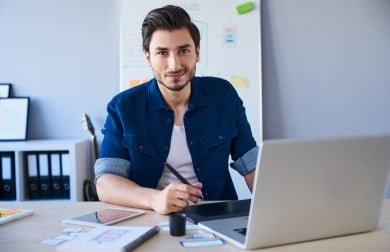 Looking for a professional expert to get the right assistance for your problems? Here, we have a team of professional and experienced team members to fix your technical, functional, data transfer, installation, update, upgrade, or data migrations errors. We are here at Dancing Numbers available to assist you with all your queries. To fix these queries you can get in touch with us via a toll-free number
+1-800-596-0806 or chat with experts.
---
What to do if I Encounter a Message that States my Report has too many Columns while I Export Excel from the QuickBooks Desktop?
If you receive any message that states like 'your report has too many columns', then make use of the following steps.

Choose the option that is named 'Advanced'.


Click on the checkbox 'Space between columns' to uncheck it, and hit the Ok button.


Alternatively, save your report in CSV format if you need more columns.
Which Versions should I have on Windows and Mac to Run Excel Workbooks easily when I Proceed to Export Excel from the QuickBooks Desktop?
The compatible versions for Windows and Mac to run Excel workbooks easily are as under.

For Windows: Microsoft Excel 2016 or later


For Mac: Apple version v3.5 with Mac Office 365 inclusive.
What are the Steps to set Report Preferences before updating them while I move ahead to Export Excel from the QuickBooks Desktop?
If you don't like the way QuickBooks displays your reports then you can change it by setting your report preferences, which is done using the following steps.

Visit the QuickBooks menu and choose Preferences.


After that, select the option Reporting.


Head to the General and Classify cash tab to choose your preferences.