Square is point-of-sale software just like QuickBooks POS, it is designed to provide a fast POS system and related services to its clients. It is compatible with Android as well as iOS devices. Price-wise Square would charge 2.75% per card swipe for the payments and for retail businesses it charges $60 / location/month +2.5% charge+$0.10 per swipe. So, in case you are using the square POS app and QuickBooks accounting software, you would want to Import Square into QuickBooks Desktop, sales transactions and other data to the QuickBooks desktop.
Save Time, Reduce Errors, and Improve Accuracy
Dancing Numbers helps small businesses, entrepreneurs, and CPAs to do smart transferring of data to and from QuickBooks Desktop. Utilize import, export, and delete services of Dancing Numbers software.
Process Steps to Import Sales Transactions from Square POS to QuickBooks Desktop
The process has two steps:
Downloading the Data from Square POS
Step 1. First, go to the square account on your computer.
Step 2. Now select sales from the left menu and click on the transactions tab.
Step 3. Now click on the transactions that you wish to export.
Step 4. Click on the Export option in this last step and choose Transactions CSV.
Import of Sales Data into QuickBooks from Square POS App
Step 1. Open QuickBooks on your computer and click on File and then import.
Step 2. Now click on Transactions and then choose Sales receipts.
Step 3. Now click on Import from Square icon from the Import sales receipt screen.
Step 4. Now choose the file that you exported from the square and choose the bank account associated with the Square account, select the tax rate of the transactions. You need to ensure that tax rates set up in a square match with QuickBooks.
Step 5. In the last step, click on OK and then import. The sales data from the square app will be imported to QuickBooks.
Accounting Professionals, CPA, Enterprises, Owners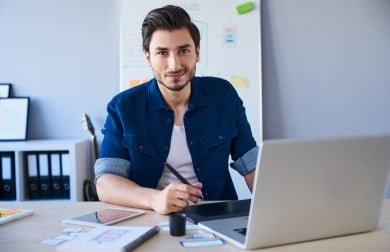 Looking for a professional expert to get the right assistance for your problems? Here, we have a team of professional and experienced team members to fix your technical, functional, data transfer, installation, update, upgrade, or data migrations errors. We are here at Dancing Numbers available to assist you with all your queries. To fix these queries you can get in touch with us via a toll-free number
+1-347-428-6831 or chat with experts.
---
Frequently Asked Questions (Faqs)
If I am using Square POS, do I need to Create Separate Transactions in QuickBooks as well?
No, QuickBooks has functionality to sync with the square app. You can import your sales transaction data easily with the help of the steps mentioned in the above article.
Does QuickBooks offer POS applications?
Yes, apart from the sync functionality with the Square app, QuickBooks itself has a QuickBooks POS software that can be completely used in integration with your QuickBooks accounting software.
Will I be able to Sync the Square Fees in QuickBooks?
Yes, you can do so by click on Accounting from the left panel and then click on Chart of Accounts, now you need to select the account under which you are posting square fees entry and click Run report. Now you can go to the imported record by clicking on any of the square fees.
What is the cost of QuickBooks POS software?
QuickBooks POS application charges a one-time fee for its desktop version with multiple variants like Basic, Pro, and Multi-store. You can get the Basic version for $960; it will help in accepting payment, checking customer records, see sales report, and integrating with QuickBooks accounting app.