Square is point-of-sale software just like QuickBooks POS, it is designed to provide a fast POS system and related services to its clients. It is compatible with Android as well as iOS devices. Price-wise Square would charge 2.75% per card swipe for the payments and for retail businesses it charges $60 / location/month +2.5% charge+$0.10 per swipe. So, in case you are using the square POS app and QuickBooks accounting software, you would want to Import Square into QuickBooks Desktop, sales transactions, and other data to the QuickBooks desktop.
Save Time, Reduce Errors, and Improve Accuracy
Dancing Numbers helps small businesses, entrepreneurs, and CPAs to do smart transferring of data to and from QuickBooks Desktop. Utilize import, export, and delete services of Dancing Numbers software.
How to Import Data from Square POS to QuickBooks Desktop
The process has two steps:
Downloading the Data from Square POS
First, go to the square account on your computer.
Now select sales from the left menu and click on the transactions tab.
Now click on the transactions that you wish to export.
Click on the Export option in this last step and choose Transactions CSV.
Import Data into QuickBooks from Square POS App
Open QuickBooks on your computer and click on File and then import.
Now click on Transactions and then choose Sales receipts.
Now click on Import from Square icon from the Import sales receipt screen.
Now choose the file that you exported from the square and choose the bank account associated with the Square account, select the tax rate of the transactions. You need to ensure that tax rates set up in a square match with QuickBooks.
In the last step, click on OK and then import. The sales data from the square app will be imported to QuickBooks
How to Export from Square POS to QuickBooks?
Sign in to your QuickBooks Online, and select My Apps.
Select Settings under Sync with Square.
Select Run next to Manual Import.
Select a date range for the transactions you need to import. But don't select dates you already have transactions for.
Select Run.
How Can Square Payroll Be Imported Into Quickbooks Desktop?
Begin by opening QuickBooks Desktop and selecting the Square Payroll file.
Then you have to select the Utilities button.
Select the Import option from the drop-menu options.
Press the next button after selecting the file you want to import.
Follow the instructions that are displayed on the screen until the software is done.
Once it is finished, click the Ok button that appears on your screen, and the process is complete.
How Can Square Payroll Be Imported Into Quickbooks Online?
Open the QuickBooks Company file first.
Then you have to find and select the Import Utility.
Next, you must select the square payroll.
Select Import from the drop-menu options by clicking on it.
Now you have to click the OK button one more.
The process will require some time. Wait for the confirmation message to display before continuing.
Click the Finish button to exit the program once it pops up.
How can you Export Square Payroll from QuickBooks Desktop?
Firstly, you have to open Account Settings.
To the QuickBooks section, you have to select the Set up in the export.
Then to export the square payroll, click the place, file, or location that you need.
Once you have made your choice, follow the important instructions for making your account selections.
Account names should only contain consecutive characters and numbers. If you want to efficiently export from Intuit Full Service Square Payroll, you need to get rid of any uncommon characters that are listed in your account names in QuickBooks.
Use a comma to separate the classification name from the subcategory if you use subcategories or subaccounts, like in Payroll: Gross Wages.
Make that there is no space before or after the colon.
Don't put the account number in the account name if you use account numbers in QuickBooks.
Enter a resource account if you are using a loan or representational advance derivation.
If it's not too much bother, ask Payroll Support to enable this functionality for you if you use Cost of Goods Sold accounts for business ledgers.
The available planning options are displayed in the following arrangement of screens: Accounts for paying expenses, the bank account, and any other accounts
Once you have reached the Review screen, check the exactness of your planned accounts before clicking Finish.
How can you Export Square Payroll from QuickBooks Online?
Open the Setup first.
Select Preferences in the Payroll and Services segment.
Then as your accounting programming, you have to select Square Payroll and then click Continue.
Enter all necessary information in the Checking Account field exactly as it appears in your QuickBooks Chart of Accounts.
Select OK, and QuickBooks will automatically create the default accounts indicated.
In any case, you have to select the customize option to enter the account names exactly as they appear in your QuickBooks if you already have accounts set up specifically for Square Payroll Exchanges.
Read the help themes next to each field while entering accounts to choose the appropriate account type. A business ledger should typically be entered for the wage and tax categories.
Enter the comparing QuickBooks Liability account for the liability accounts.
To get payroll information when using a loan or worker advance derivation, you have to enter a resource account.
If you use different accounts for different groups of employees, choose that option in the compensation/charge classification section to add QuickBooks accounts for each employee.
Choose that option in the pay/charge classification field to enter QuickBooks accounts for each pay type and cost type if you use different accounts for different kinds of wages/charges.
Accounting Professionals, CPA, Enterprises, Owners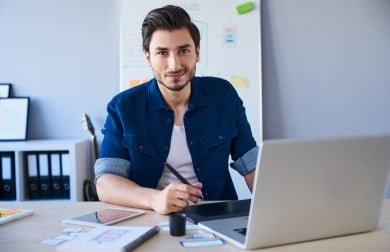 Looking for a professional expert to get the right assistance for your problems? Here, we have a team of professional and experienced team members to fix your technical, functional, data transfer, installation, update, upgrade, or data migrations errors. We are here at Dancing Numbers available to assist you with all your queries. To fix these queries you can get in touch with us via a toll-free number
+1-800-596-0806 or chat with experts.
---
Frequently Asked Questions (Faqs)
If I am using Square POS, do I need to Create Separate Transactions in QuickBooks as well?
No, QuickBooks has the functionality to sync with the square app. You can import your sales transaction data easily with the help of the steps mentioned in the above article.
Will I be able to Sync the Square Fees in QuickBooks?
Yes, you can do so by clicking on Accounting from the left panel and then clicking on Chart of Accounts, now you need to select the account under which you are posting the square fees entry and click Run report. Now you can go to the imported record by clicking on any of the square fees.
How are the Transactions Imported?
Every day, all sales recorded inside Square are brought over to QuickBooks as an invoice, with the pertinent details including item name and quantity sold, shipping charges, discounts, and taxes.
Is It Possible to Import Your Square Transactions in QuickBooks Desktop?
You can import your Square transactions using Commerce Sync if you are using QuickBooks Desktop.